Why Outsourcing IT Support Makes Good Sense for Inland Marine Operators
One of the biggest dilemmas organizations face is whether to manage IT in-house or to outsource to a managed services provider (MSP). In-house IT management often seems like a good idea. The organization maintains control over IT processes and can prioritize support according to business needs.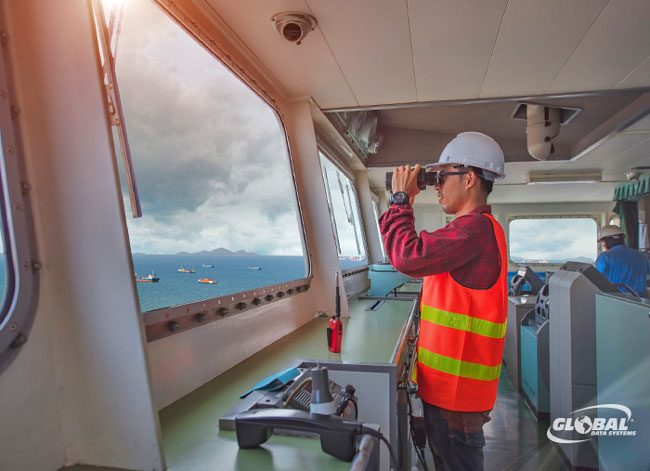 In practice, however, in-house IT management comes with significant tradeoffs. As the IT environment grows, it's difficult for organizations to hire enough skilled personnel to handle day-to-day administrative and support tasks. Various business units and users are competing for the attention of overstretched IT staff.
This is particularly true in inland marine. While many businesses have distributed IT environments spanning multiple remote locations, companies in the inland marine sector also have IT equipment on their tugboats, towboats and barges. Operators often struggle to get the support they need for their onboard systems and networks.
GDS has a long history of supporting organizations in the inland marine sector. When we meet with new clients, one of the first things they tell us is that they're tired of managing their own IT equipment.
What Are the Costs of Outsourcing Your IT?
Some organizations operate under the mistaken idea that outsourcing is more expensive than in-house management. According to PayScale, the median salary for a computer or network support technician is about $40,000 a year, with a high-end salary of about $60,000 a year. Once you factor in benefits, personal time off and payroll taxes, the range is about $52,000 to $77,000 a year for each person on the IT team. If specialized skills are required, the salary requirements could be much higher.
It isn't sufficient to simply hire people — they need tools to do their jobs. In addition to laptops and essential productivity software, techs will need tools to monitor and manage the IT environment, enter and track support tickets, maintain IT inventory, and much more. These tools cost thousands of dollars, plus the cost of the computer systems needed to run them. IT staff will need training on how to use the tools, which would likely cost $2,500 per person.
Speaking of training, technicians will need ongoing training to maintain their skills and certifications and stay abreast of the latest technologies. IT courses can cost thousands of dollars plus the technician's time away from the office.
Once you factor in all of these expenses, managed services offerings begin to look very attractive. For a low monthly fee, organizations can gain proactive management of the IT environment and responsive support from the MSP's service desk. Best-in-class MSPs offer 24x7 coverage — something few small to midsize enterprises would be able to afford if they kept IT support in-house.
Turnkey Managed IT Solutions from GDS
GDS makes it even easier and more cost-effective with our fully managed, turnkey solutions. For example, our NOMAD software-defined WAN gives inland marine operators a high-performance network with unmatched uptime. We bundle in Quality of Service features to minimize latency and advanced security controls to reduce the risk of cyber threats. Most importantly, the solution includes around-the-clock monitoring, management and support to ensure seamless operation, all for one low monthly fee.
GDS has a long history of supporting organizations in the inland marine sector with managed IT solutions.
Inland marine operators can extend these benefits to their entire IT environment through our Managed Infrastructure and Managed Desktop Support services. We will keep all systems up-to-date and patched and respond rapidly to any issues or security threats. Our disciplined approach and proven methodologies minimize the risk of downtime and ensure the highest levels of performance, availability and security.
If you are managing your IT in-house, it may be time to take a fresh look at fully managed IT solutions from GDS. Our consultants can help you crunch the numbers and determine if a customized managed services solution could benefit your operations.
---
Benefits of Managed IT Services from Global Data Systems
Strategic Managed IT: We help you solve your technology related business problems.
Connectivity: We get you reliable, secure connectivity anywhere in the western hemisphere in 48 hours.
Support: When you need help simply call our 24x7x365 support number.
Billing: Instead of managing hundreds of vendors - get one, easy to read bill from GDS.