Fully Managed, Secure Local Data Backup for Business
Fully managed, cost effective backup solution
Hardware-agnostic, cloud-ready, flexible
Monitored solution, with 24/7/365 support from GDS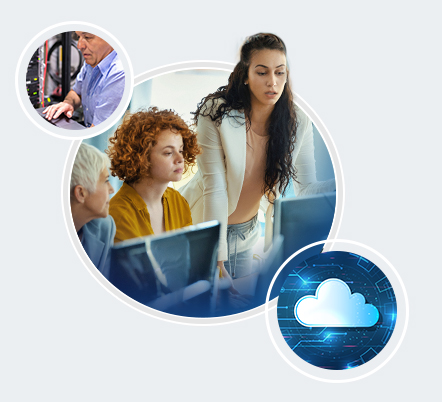 Problems It Solves
Inability to handle growing data volumes
Slow recovery times that cause business disruption
Operational cost of traditional backup solutions
Risk of MFA compromise through phishing attacks
Backup failures and inability to recover data
Lack of staff resources to manage backup processes
Enterprise-Class Standard Secure Backup
Although data backup is one of the most critical IT functions, it remains a costly, complex and error-prone process in many organizations. Exploding data volumes and the "always-on" nature of business have made it difficult to complete backups within the available window. Additionally, many critical data sources exist outside the corporate data center environment, in email systems, departmental file stores and cloud-based applications.
GDS Solves These Data Backup Issues
Global Data Systems has addressed these challenges with its Standard Secure Backup solution. Designed using best-of-breed components from industry leaders, this hardware-agnostic, cloud-ready platform is simple, flexible and reliable. An easy-to-use console provides complete visibility into hosted backup repositories, with the ability to directly access and recover data, track cloud storage consumption, and receive reminders for hosted storage renewals.
The Standard Secure Backup solution provides the peace of mind that backups will be completed successfully. The experts in the GDS Network Operations Center (NOC) monitor the solution and promptly address any issues that arise.
Secure Your Organization's Data

with Local Secure Backup Solutions from GDS
The GDS Standard Secure Backup solution enables you to:
Rapidly back up any physical, virtual or cloud workload
to ensure that critical applications and data throughout the IT environment are protected.
Gain a fully managed backup solution
for a budget-friendly monthly fee. GDS has the flexibility to choose high-performance, cost-efficient storage and bundle the cost of storage in the OPEX, consumption-based model.
Recover individual files as well as entire systems and virtual machines
A user-friendly cloud-based interface enables you to quickly find and restore any data, helping to ensure operational continuity and regulatory compliance.
Relieve the administrative burden on your in-house IT department
with real-time monitoring and management, and upgrades and configuration changes as needed. The GDS team ensures that backups complete successfully.
Reduce data volumes with inline deduplication and compression.
Data optimization techniques streamline backup processes and conserve storage.
Ensure the security of backup data with end-to-end encryption.
All data is encrypted at the source (before it leaves the network perimeter), in transit and at rest without negatively impacting performance.