Reliable, Secure, Failure-proof Offsite Backups
Solve the issue of creating multiple, offsite backups on schedule
Seamless, secure backups for enterprise
24/7/365 real-time monitoring and management from GDS
Problems It Solves
Operational overhead of traditional backup
High cost of upgrading legacy backup solutions
Backup failures and inability to recover data
Risk of data loss due to site disaster
Inability to scale backups as storage volumes grow
Complexity of fragmented backup processes
Geodiverse Secure Backup solution
Experts recommend that organizations maintain at least three copies of data, including the primary data source and two recent backups. The copies should be stored on two different media, and one backup copy kept offsite. Known as the 3-2-1 Rule, this well-known strategy is designed to protect data against multiple failures.
GDS Helps to Solve the Problem of Unsuccessful Backups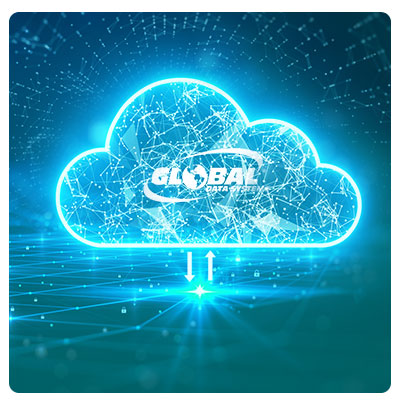 The Geodiverse Secure Backup solution enables the 3-2-1 Rule by combining Standard Secure Backup with replication to a hosted cloud repository. Backup data is copied to the cloud via a secure SSL connection, and every backup is automatically verified to ensure that data can be recovered. Customers can view backups, restore files and track cloud storage consumption from one easy-to-use console.
With Geodiverse Secure Backup, organizations can rest assured that backups will be completed successfully. The experts in the GDS Network Operations Center (NOC) monitor and manage the solution and promptly address any issues that arise.
The GDS Geodiverse Secure Backup solution enables you to:
Gain robust protection against data loss
by automatically replicating backup data to a cloud repository and verifying that backup processes are successful.
Simplify backup operations
with a fully managed solution that provides single-pane-of-glass visibility into all backup repositories and rapid recovery of data with a few clicks.
Ensure the security of backup data with end-to-end encryption.
All data is encrypted at the source (before it leaves the network perimeter), in transit and at rest without negatively impacting performance.
Recover individual files as well as entire systems and virtual machines.
The ability to quickly find and restore any data helps ensure operational continuity and regulatory compliance.
Reduce data volumes with inline deduplication and compression.
Data optimization techniques streamline backup processes and conserve storage.
Minimize operational overhead with real-time monitoring and management, and upgrades and configuration changes as needed.
The GDS team relieves the administrative burden on your in-house IT department.