The GDS Executive Team
GDS has assembled one of the most experienced management teams in the country in our sector. With well over 100+ years of industry experience, each member is individually recognized as an expert, an innovator and a trusted advisor to clients.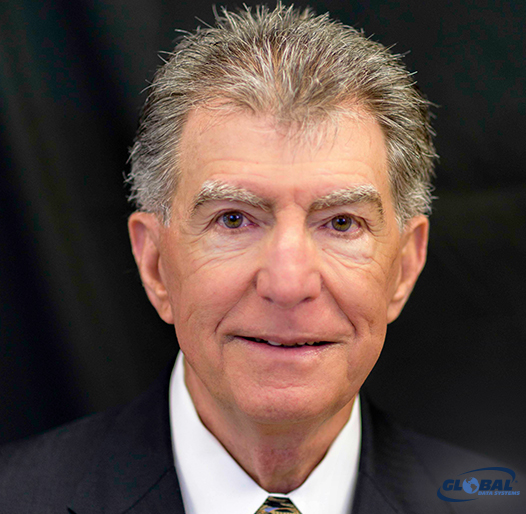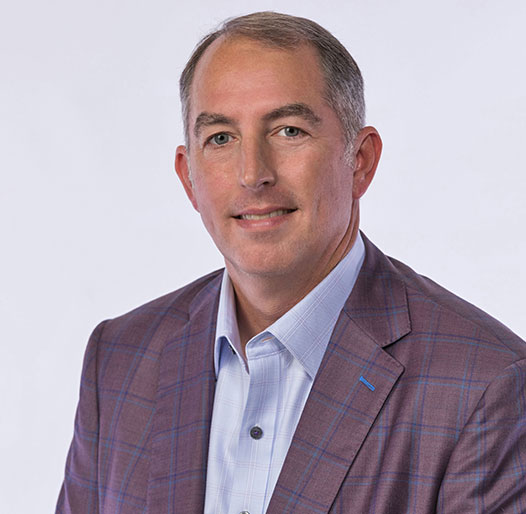 Chris took over day-to-day executive leadership of GDS from his father after holding various positions with the company for the past 30 years. As President, he sets the vision and strategy for GDS, and handles large strategic relationships with customers, vendors and partners. But he sees his greatest accomplishment as empowering GDS employees to deliver the highest levels of service and create successful business outcomes for customers. It is this dedication to success that led him to be named one of the Top 40 under 40 by the Young Presidents Organization.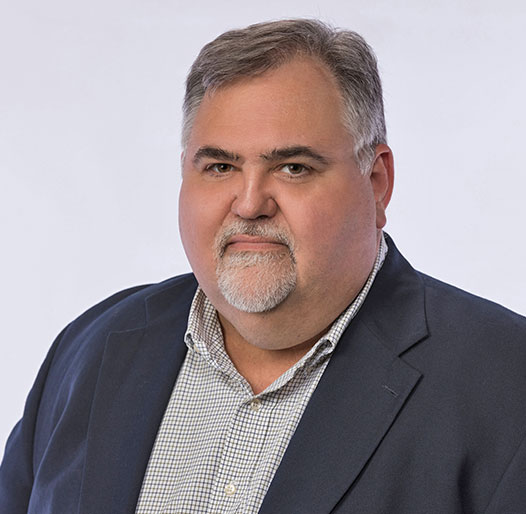 Bob Miller
Chief Operating Officer
Bob oversees the day-to-day operations of GDS, aligning the company's products and services with the business priorities of its customers. He is responsible for executing business strategies, streamlining products, supporting product development efforts and driving innovation. Bob has served in senior positions at high-tech companies throughout his 30-year career, and has expertise in telecommunications, network engineering, software development, mergers and acquisitions, business funding, operations management, and building and retaining technical teams.
He has helped build successful companies and create maximum return on investment for investors. Bob is a patented inventor and has spent years developing his skills in product development. He is a student of Innovation Engineering and a firm believer in using proven systems for taking ideas from concept to commercialization.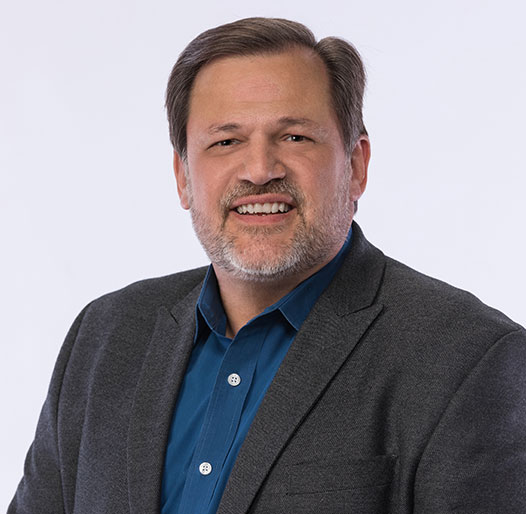 Robert Guidry
Chief Technology Officer
Robert joined GDS more than 20 years ago, after serving 10 years in the U.S. Air Force and working for an Internet Service Provider for four years. He began as Network Engineer and transitioned to Principal Consultant, Senior Technologist and Vice President of Professional Services before transitioning to CTO. Today, Robert is responsible for infrastructure development and management, product and service development, and sales engineering support.
He is a Cisco Certified Internetwork Expert, with expertise in IP telephony, security, data center and physical security technologies. He uses his technical leadership to help GDS and its customers align technologies to business outcomes.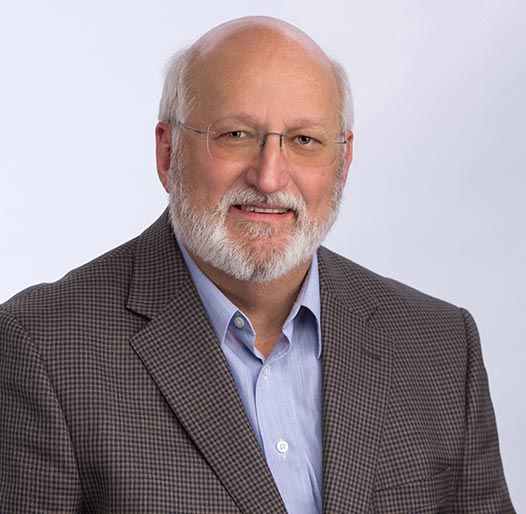 CJ LeJeune
Vice President of Operations
C.J. helps ensure that GDS delivers a high-quality customer experience in every solution and service it provides. He challenges the GDS team to meet each customer's specific needs and objectives in all interactions, as well as in the technical aspects of service delivery. A resourceful professional with more than 32 years of telecommunications industry experience, C.J. has a deep understanding of the design, architecture, implementation and operation of voice and data networks. He has held high-level positions with leading telecom providers, where he developed financial modeling systems, process workflows, risk assessments and other tools.
He was also CIO / Security Officer for a healthcare organization for six years. His specialties include project management, revenue and cost assurance, business process reviews and software solutions.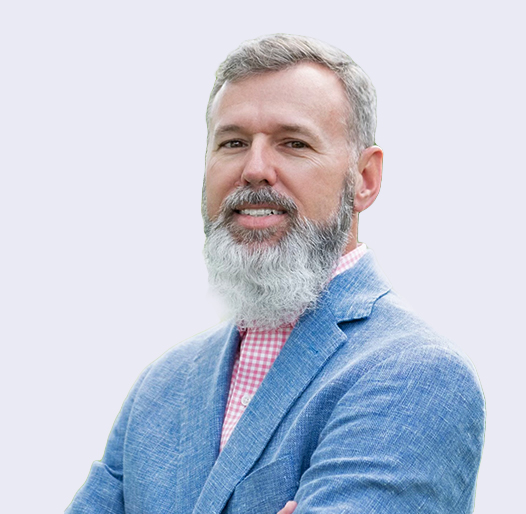 Doug Pickle
Vice President of Sales & Marketing
Doug Pickle comes to GDS with 30 years of experience in the IT & Technology industry, having held various senior leadership roles in sales and business development throughout his career. His leadership has consistently resulted in revenue growth, market expansion, and enhanced customer satisfaction.
Prior to joining Global Data Systems, Doug Pickle served as Senior Director of National Sales for Optimum Business, where he led a national sales team focused on providing telecommunications and connectivity solutions to mid-size/enterprise businesses and wholesale customers. He attended McNeese State University with a focus on Electrical Engineering.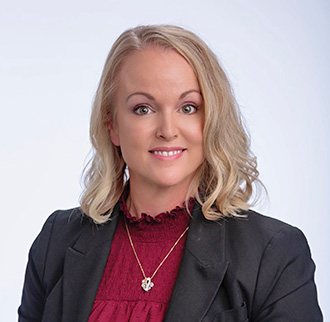 Leslie Daigle
Vice President of Finance & Accounting
Leslie has played a key role in the GDS finance department for more than 22 years. Starting as a Billing Specialist before moving into the Assistant Controller and Controller positions, she now serves at the Director of Finance, supervising all aspects of the Accounting and Finance departments, as well as the Supply Chain and Warehouse. She has also helped support GDS' philanthropic efforts, including organizing a highly successful food drive for Second Harvest Food Bank.
Outside of work, Leslie is an active member of her Church community, and enjoys reading, travel, and the outdoors.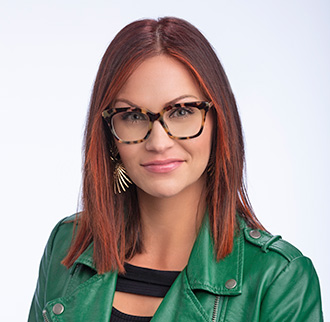 Lyndsay Degeyter
Vice President of Human Resources
Lyndsay first joined GDS at the age of 19 as an intern on the Finance Team. After moving into Payroll and HR and earning her MBA, she now has more than seven years of experience in Human Resources and serves as the HR Manager, acting as a voice for all employees at GDS. She's passionate about employee training and development, as well as employee relations and retention, and strives to make GDS a place that people are excited to work at and proud to be a part of.
When she's not working to support GDS employees, Lyndsay enjoys sewing (especially for her children), baking, and spending time outdoors with her family.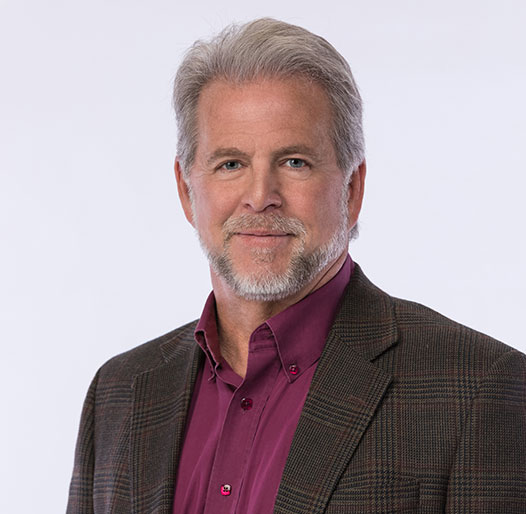 Vaughn Crisp
Vice President of Business Development and Field Services