Expert Analysis of the Corporate Network to Identify Vulnerabilities and Aid in Security Strategy Development
A GDS Network Protection Assessment helps organizations identify security gaps and develop a comprehensive security strategy.
Understand your current security posture
Detect new & emerging threats
Ensure regulatory compliance
Discover vulnerabilities & prioritize security efforts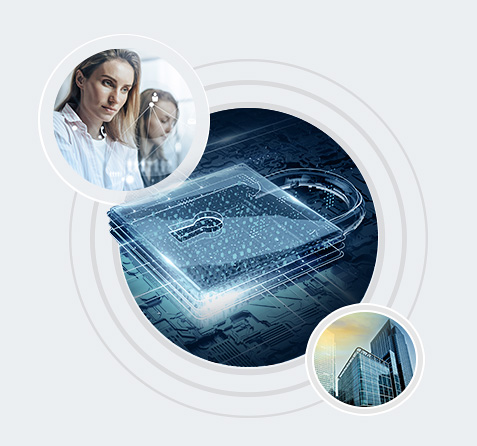 Problems Network Protection Assessment Solves
Lack of insight into network vulnerabilities and threats
Fragmented approach to implementing security tools
Gaps in security that put the organization at risk
Challenges meeting regulatory requirements
No basis for developing a cybersecurity strategy
Organizations often deploy a plethora of security devices to combat specific threats. This results in a piecemeal environment that is difficult to manage and maintain. Worse, it can leave significant gaps in protection while creating a false sense of security.
A network vulnerability assessment can help organizations identify these gaps and develop a comprehensive security strategy. When used in the initial stage of the cybersecurity process, vulnerability assessments provide the organization with a baseline understanding of its current security posture. Assessments should also be performed regularly to detect new threats and help ensure regulatory compliance.
However, it's rarely a good idea to have in-house IT staff try to conduct these tests with off-the-shelf tools. Done improperly, vulnerability scans can cause network problems and business disruption.
Third-party providers who specialize in cybersecurity will have an experienced team, professional-grade tools and an impartial, external perspective. Many regulations require that vulnerability scans be performed by third-party professionals to demonstrate compliance.
The GDS Network Protection Assessment consists of two key components. An internal scan is used to evaluate network health and uncover weaknesses in technical controls protecting your IT assets from trusted sources. An external scan looks at the network from an outside attacker's perspective to ensure IT assets are protected from untrusted sources.
The GDS team delivers a set of reports that provide the information organizations need to prioritize their security efforts and begin remediating vulnerabilities. These reports classify vulnerabilities by risk and impact and recommend solutions.
GDS Network Protection Assessment enables you to:
Enhance the organization's overall security posture
by identifying vulnerabilities and their potential risks.
Prioritize security efforts
so that the most critical vulnerabilities and threats can be remediated quickly.
Meet regulatory requirements
for internal and external security scans performed by third-party professionals.
Benefit from the expertise of cybersecurity specialists
who have the professional-grade tools and resources to deliver thorough documentation
Gain an independent, external viewpoint
ensuring an objective assessment that's not subject to organizational influences.
Optimize the IT environment and budget
with a data-driven, coordinated approach to implementing security controls.