Simple and Secure Solutions for Remote WAN Access
Provide workers in the field with secure, reliable connectivity
Reduce costs with seamless cellular WAN coverage in a fixed-rate pricing model
Simple & fast to deploy with 24/7/365 Support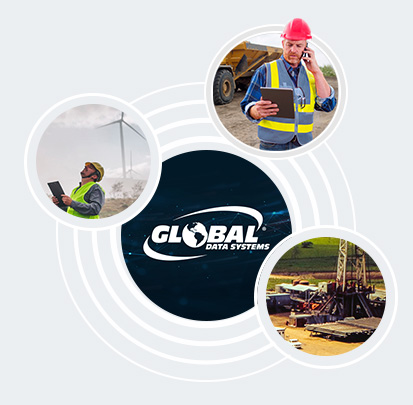 Problems It Solves
Lack of reliable connectivity in remote locations
Unpredictable cost of per-gigabyte data plans
Risk of potentially destructive cyberattacks
Business disruption where cellular service is down or unavailable
Complicated management of multiple telecom services
ORGANIZATIONS IN THE ENERGY SECTOR NEED THE ABILITY TO PROVIDE WORKERS IN THE FIELD WITH SECURE, RELIABLE ACCESS TO APPLICATIONS AND DATA.
However, it's seldom practical or even possible to provision terrestrial network services. Small teams require the flexibility to set up operations quickly at job sites, customer facilities and other remote locations.
Cellular services provide near-instantaneous connectivity, but per-gigabyte data plans increase costs and make budgeting difficult. What's more, cellular service isn't available in all locations. Organizations need an alternative connectivity option when remote workers move outside a cellular provider's service area.
A Cost-Effective, Reliable Connectivity Solution: NOMAD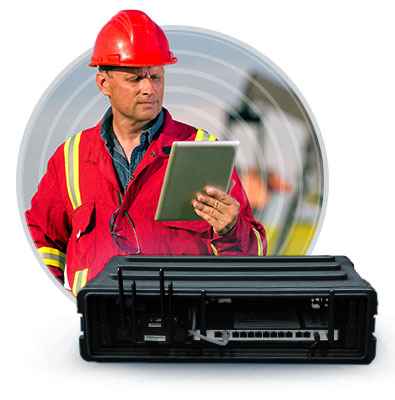 GDS offers tightly integrated WAN services that provide the reliability organizations need in a fully managed, easy-to-use solution. The core of the solution is NOMAD, which delivers seamless cellular WAN. Flexible no-overage plans provide a predictable financial outcome regardless of data usage.
These services are delivered in a plug-and-play solution that simplifies remote connectivity. A self-contained, portable device serves as an "office in a box" for teams of up to 25 people, with multiple transport options, traffic shaping and application management.
The plug-and-play solution also provides wired and wireless LAN connections for multiple devices, and includes advanced security features to defend against cyberattacks.
24/7/365 Monitoring & Management
The experts at GDS monitor and manage the solution around-the-clock to ensure reliability. The solution also simplifies the support model, providing one number to call for any issue.
GDS Land LTE Connectivity solutions enable you to:
Provide remote users with near-instantaneous cellular connectivity
in virtually any location.
Simplify deployment
with an all-in-one, plug-and-play solution that provides WAN connectivity and wired and wireless LAN services.
Reduce security risks
through secure threat management, a zone-based, stateful firewall, and Web content filtering. IPSEC VPN support helps to protect sensitive data traveling over the Internet.
Smooth out WAN costs
with a fixed-rate pricing model and multiple data rate options. All equipment and management services are bundled into the plan.
Ensure the performance of business-critical applications
with Quality of Service technology. Using IP Differentiated Services standards, customers can prioritize applications such as dispatch, logistics, telematics and monitoring.
Minimize the burden on in-house IT teams
with GDS managed services and simplified billing. The solution is monitored, maintained and supported to ensure a high-quality user experience.