Offshore Connectivity Solutions with NOMAD Voyager from Global Data Systems
Always-on global connectivity with service plans precisely tailored to your operation needs.
Performance, throughput & reliability you need in cost-efficient, customized service plans.
Simple & fast to deploy with 24/7/365 Support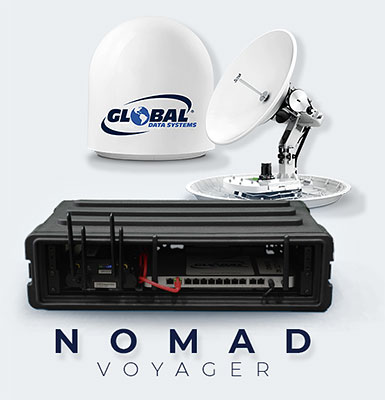 Problems It Solves
Complex networks involving multiple service providers
Inflexible service plans that drive up connectivity costs
Unreliable, underperforming service that does not meet business requirements
Inability to respond to changing service area and bandwidth demands
Confusing SLAs and multiple numbers to call for support
Highly Reliable, Secure Connectivity for Remote, Mobile and In-Vehicle Applications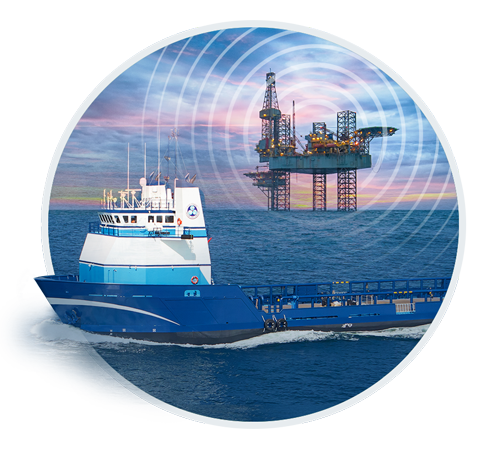 Commercial offshore operations require high-speed connectivity to support vessels and platforms around the globe. Traditionally, operators had to cobble together services from multiple providers, with all the headaches associated with managing a complex network. One-size-fits-all plans failed to deliver the right mix of performance, throughput, reliability & cost.
The GDS NOMAD VOYAGER solution overcomes these challenges with a fully managed, end-to-end network. GDS removes the complexity of selecting, implementing and managing multiple networks, and offers flexible service plans that are customized to meet specific global and regional requirements.
A Comprehensive, Global Connectivity Solution
The core of the solution is a multilayered Ku-band satellite network powered by Intelsat's FlexMaritime service that provides global connectivity. The Ku-band service can be augmented with Ka-band satellite connectivity to meet growing bandwidth needs. LTE cellular is also available for regional connectivity. You can utilize these services a la carte or as part of a comprehensive solution.
Advanced Security Built-In
These services are interconnected by our global fiber backbone. Advanced security is built into the network to protect your applications and data against unauthorized access.
GDS augments these capabilities with 24x7x365 monitoring, management and highly responsive support. The GDS team assumes responsibility for the entire network so that you are assured of consistent service delivery, guaranteed throughput and unsurpassed reliability.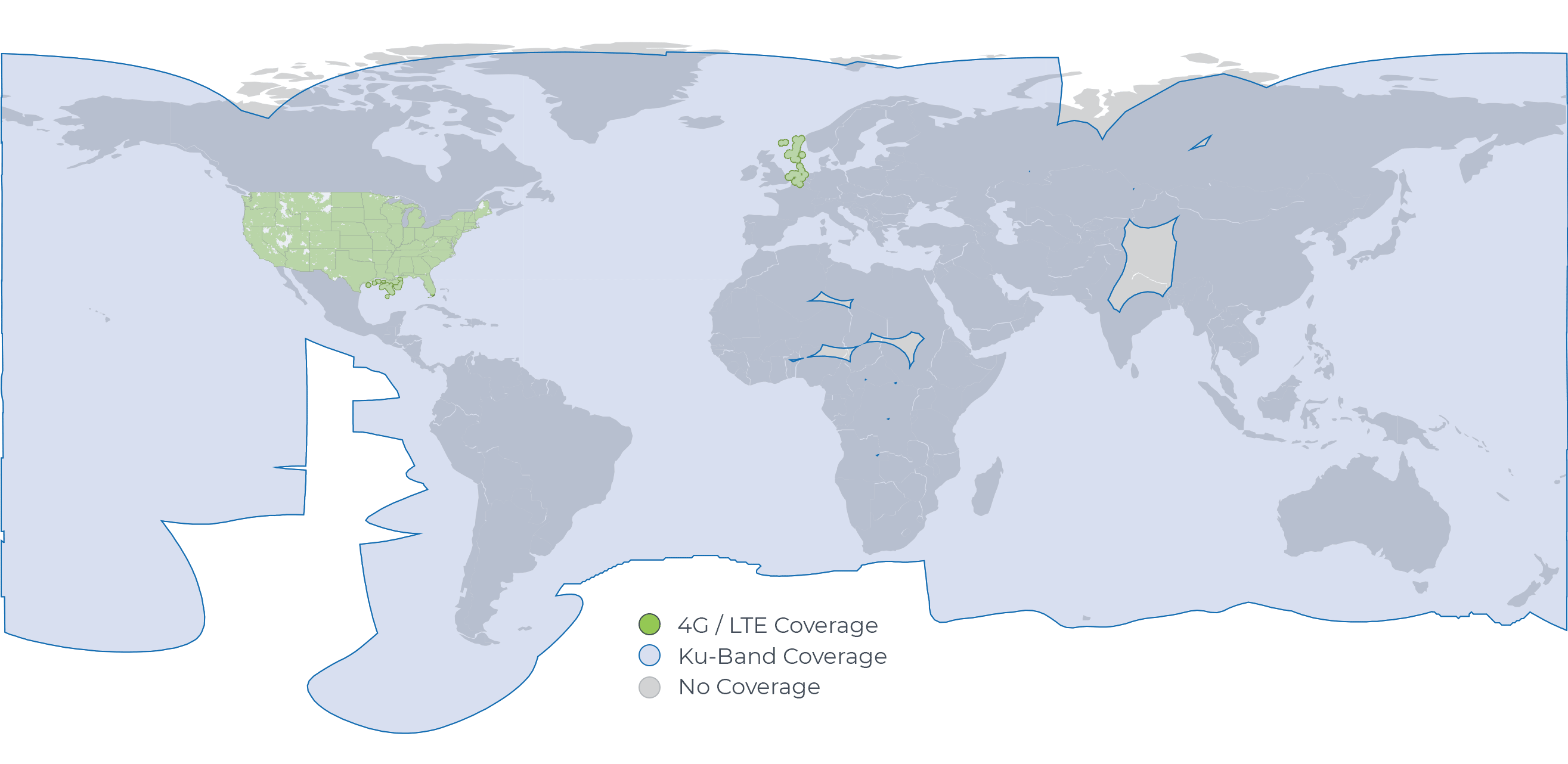 NOMAD VOYAGER Ku-band satellite network powered by Intelsat's FlexMaritime service.
The GDS offshore connectivity solution enables you to:
Gain a global service that is fully customized
to meet the requirements of various vessels, locations and users. You benefit from economies of scale yet don't overpay for services and coverage areas you don't need.
Take advantage of advanced applications
High-speed connectivity supports latency-sensitive applications such as telemedicine and video conferencing, and enables sophisticated analytics to identify efficiencies and optimize performance.
Boost crew morale
with access to communications, information and entertainment. Cost-efficient connectivity makes it economically feasible to provide crew members with Internet access.
Integrate vessels and platforms with onshore operations.
Reliable connectivity allows you to utilize 24-hour location tracking, fuel optimization, remote monitoring and diagnostics, and other applications.
Maximize the value of critical business investments
in electronic logs, vessel management systems and other offshore applications. The GDS NOMAD VOYAGER service can also facilitate crew training and help with regulatory compliance.
Partner with experts who are here to meet the needs of your business.
Around-the-clock monitoring, management and support help ensure that your offshore connectivity is available and performing optimally.