Reliable & Secure SD-WAN for Inland Marine Operations
Solve the unique connectivity challenge for inland marine operations
Seamless, secure connectivity for inland marine vessels
24/7/365 Support with a fixed-rate pricing model
Problems It Solves
Lack of reliable connectivity for inland marine operations
Unpredictable cost of per-gigabyte plans
Poor application performance due to "best-effort" Internet services
Complex provisioning and management of multiple WANs
Ever-increasing cybersecurity threats
The energy sector relies heavily on inland marine services in its operations.
Tugboats, towboats and barges transport crude oil, refined fuels, chemicals and other products throughout coastal regions of the U.S. and around the world. Highly reliable and secure connectivity plays a critical role in the maintenance, management and optimization of these services and compliance with safety and regulatory requirements.
Inland Marine Vessels Face Connectivity Challenges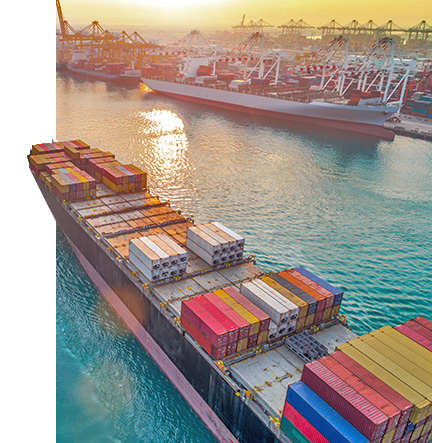 In many ways, inland marine vessels face greater connectivity challenges than their offshore counterparts. While offshore vessels and platforms must rely upon satellite services, inland marine vessels can utilize cellular in most instances.
The problem lies in ensuring seamless connectivity as the vessel moves through various service areas, and keeping a lid on growing per-gigabit data charges.
Security is another concern. A recent federal report noted that the inland marine sector comprises a diverse ecosystem of private businesses and government entities that lack uniform adherence to cybersecurity standards. The report pointed to network connectivity as a particular source of risk.
GDS Helps to Solve Inland Marine Connectivity Challenges
GDS addresses these challenges with a software-defined WAN (SD-WAN) solution that provides cellular connectivity in a fixed-rate pricing model. The solution is delivered via a portable, ruggedized unit that also includes advanced security features to defend against cyberattacks.
Deliver secure, highly available connectivity for inland marine vessels and shoreside operations.
Simplify deployment and provide ongoing expert support.
Facilitate compliance with the Coast Guard's Subchapter M safety regulations.
Control costs and streamline billing.
GDS Inland Marine Connectivity solutions enables you to:
Minimize the risk of security threats
with a multilayered "on-box" approach that incorporates an application-aware firewall, secure threat management and Web content filtering.
Provide an optimized user experience
with application prioritization, Dynamic Traffic Management and around-the-clock monitoring.
Simplify ongoing maintenance and support
with a solution that's fully managed by the experts at GDS. One easy-to-understand monthly statement consolidates all network and service charges.
Smooth out WAN costs
with a fixed-rate pricing model and multiple data rate options. All equipment and management services are bundled into the plan.
Control WAN costs
with a fixed-rate pricing model for cellular services with flexible data rate and usage thresholds.
Enable rapid deployment
on any vessel with a self-contained plug-and-play solution. It includes everything needed for secure, inland marine connectivity and features 802.11ac Wave 2 Wi-Fi to support users' mobile devices.