The Right Approach to Securing Today's WAN
Why Software-Defined WAN Should Have Integrated Security Features
The SD-WAN market is growing quickly, and with it come increased threats to your business. Because it's difficult to manage multiple security appliances across branch locations, SD-WAN should incorporate strong security.
This whitepaper will explain how organizations can effectively incorporate SD-WAN security into their cybersecurity strategies to protect against cyberattack.
Learn about what threat intelligence is
Discover the benefits of having integrated SD-WAN security
What you or your business need to look for when evaluating SD-WAN products
Let GDS help you solve your WAN security problems - Call 888-435-7986 or Contact us Now >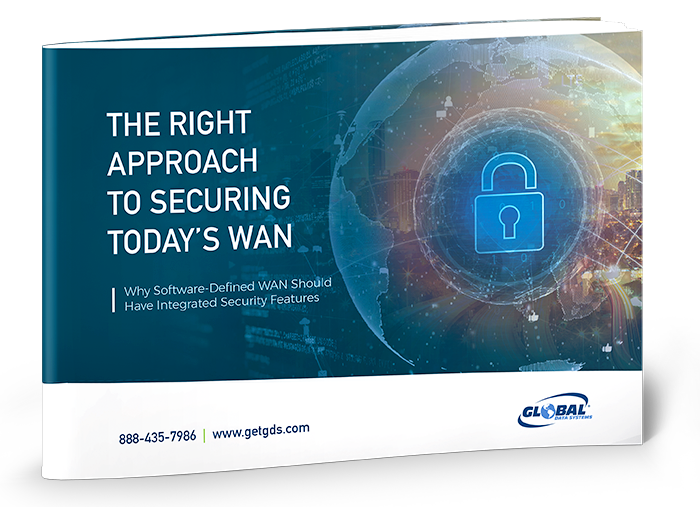 Discover Deep Insights

into WAN & SD-WAN Security

Fill out the form below to download the whitepaper.