The Next Wind Powerhouse: The Gulf of Mexico
The Gulf of Mexico has long been one of the U.S.'s primary energy sources, accounting for significant shares of the country's crude oil and natural gas production. It now also figures prominently in plans for the increased development of wind energy.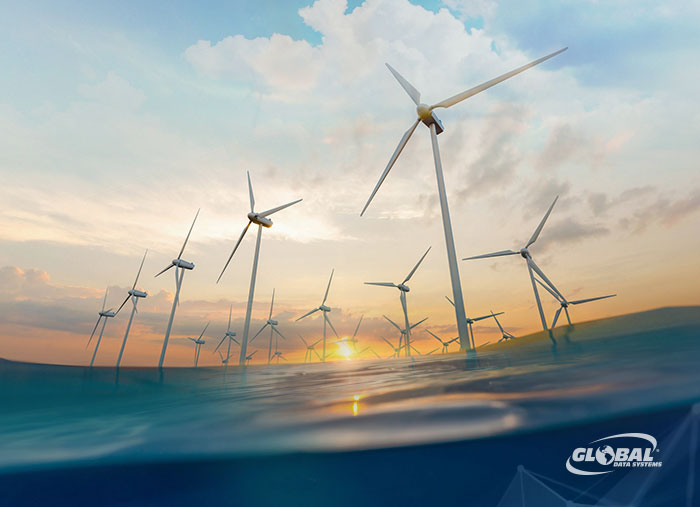 A 2020 feasibility study by the federal government's National Renewable Energy Lab found the Gulf could be ideal for offshore wind generation due to its "shallow, warm waters, smaller average wave heights, and close proximity to existing offshore oil and gas infrastructure." Researchers concluded that wind turbines in the Gulf could generate up to 508 gigawatts of electricity — twice the energy consumed by Gulf states.
Last summer, the Biden administration proposed opening up 700,000 acres off the Gulf Coast for the development of wind farms that it says could eventually supply enough electricity for more than three million homes. It is part of the administration's previously announced goal of adding nearly 30 gigawatts of offshore wind generation capacity by 2030.
Interest is Building
The Interior Department's Bureau of Ocean Energy Management (BOEM), the federal agency that oversees offshore oil, gas and wind permitting, has already initiated a process that will open the Gulf to wind lease sales by 2025. Initially, the agency anticipates issuing up to 18 leases in its first two designated Wind Energy Areas (WEAs) off the coasts of Galveston, Texas, and Lake Charles, LA.
Offshore wind companies from the U.S., Spain, Germany, Singapore, Germany and Portugal have expressed interest in developing wind farms in the Gulf. In addition, oil and gas companies such as Royal Dutch Shell, Talos Energies of Houston, Total Energies of France and Enterprize Energy of Singapore reportedly have also shown interest.
The involvement of traditional oil and gas companies with a competing energy source might seem counterintuitive, but it actually makes a lot of sense. Much of the critical energy infrastructure developed to support offshore oil and gas production will facilitate the process of bringing wind power to market. The ships, ports, electric generation facilities, manufacturing plants, engineering expertise and labor needed for offshore wind generation are already available along the Gulf Coast.
A Good Match
For example, Houma, La.-based Gulf Island Fabrication, which builds offshore oil and gas platforms, built the turbine foundations for an offshore wind farm off Rhode Island. Other Texas and Louisiana firms were involved in the design, testing and development of turbines for the same project. Additionally, many of the technologies and techniques used to drill for oil and gas in the Gulf translate to the processes needed to anchor wind turbines to the ocean floor. Foundation systems such as monopile cylinders and steel truss jackets developed for offshore drilling rigs are now standard for wind farms.
Wind turbines in the Gulf could generate up to 508 gigawatts of electricity.
The combination of wind generation technology and traditional energy infrastructure may also help create a market for another renewable energy source called green hydrogen. It is produced by the electrolysis of water, a process that uses electricity to separate hydrogen from oxygen. Several companies are developing devices that would be installed on wind platforms to use the electricity they produce to make hydrogen, which could then be transported to onshore generating plants using the existing network of oil and gas pipelines.
GDS has long supported the Gulf Coast energy industry with essential networking, communication and cybersecurity services. We are well positioned to implement and manage the voice and data infrastructure required to support the transition to renewable energy. Contact us to discuss your IT requirements.
---
Benefits of Managed IT Services from Global Data Systems
Strategic Managed IT: We help you solve your technology related business problems.
Connectivity: We get you reliable, secure connectivity anywhere in the western hemisphere in 48 hours.
Support: When you need help simply call our 24x7x365 support number.
Billing: Instead of managing hundreds of vendors - get one, easy to read bill from GDS.