How to Gain Reliable and Secure Inland Marine Connectivity
The inland marine sector is increasingly reliant on computing technology. Tugboat and towboat operators use an array of systems and applications to automate processes, track cargo and collect valuable data on the performance and maintenance of their vessels. While some of these systems are housed on board, others are hosted in shoreside data centers and the cloud.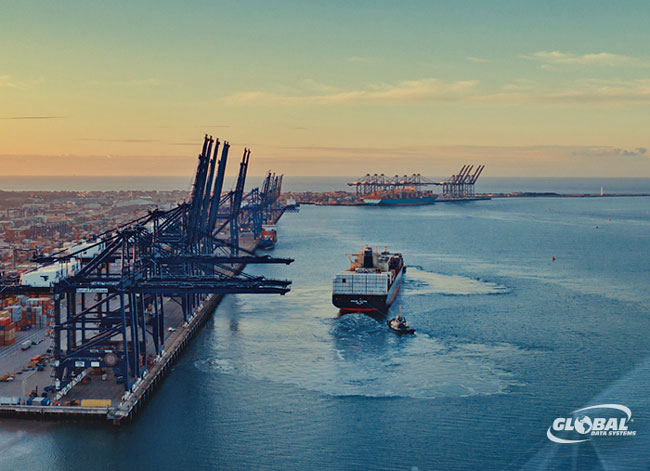 As a result, network connectivity has become vital to the success of inland marine operations. Crew members need to be able to connect to the vessel's network, which in turn needs to connect to shoreside systems and services. Data needs to be transferred to headquarters and backed up to ensure business continuity. Inland marine vessels must also connect to the applications by various ports and terminals.
Reliable connectivity is also essential for compliance with the Coast Guard's Subchapter M regulations. Many operators have implemented electronic vessel management systems, which capture the data need to show "objective evidence" of safety procedures and processes and to generate reports needed to demonstrate compliance.
However, connectivity has always been challenging for inland marine operators. Cellular service can be spotty, providing as little as 75 percent uptime. Satellite communications are more reliable but can be affected by weather and obstacles.
Inland Marine Connectivity Challenges
When the data network is slow or unavailable, onboard systems won't sync with shoreside operations and the crew can't send reports. However, most tugboat and towboat operators lack the time and expertise to troubleshoot connectivity problems. They simply need a more reliable network that can support and enable their businesses with greater uptime.
Inland marine operators also want to provide crew members with Internet access for communication and entertainment, particularly over long hauls. However, operators must limit the personal use of network bandwidth to ensure adequate performance for business communications and applications.
These challenges are compounded by a need to control costs. Satellite services are expensive, and cellular charges can add up quickly depending on the data plan and roaming fees. Operators receive stacks of invoices so difficult to understand that accounting struggles to simply process them — much less determine if the charges are accurate.
Operators are also looking to capture as much value as they can from their existing hardware, and need integrated solutions that capitalize on existing investments.
How GDS Can Help Get You Reliable Marine Connectivity
GDS offers a unique solution that simplifies connectivity for inland marine operators. NOMAD is a self-contained, portable device that provides high-performance network services in a plug-and-play solution. It includes everything needed to establish voice and data services on inland waterways, with multiple connectivity options for industry-leading availability.
GDS offers a unique network solution that simplifies connectivity for inland marine operators.
A Gigabit Ethernet switch housed in a hardened case securely connects to the GDS NOMAD service via 4G/LTE wireless. Both LTE and HSPA+ with enhanced backhaul are used to deliver optimal network performance. Users will be able to transfer large emails, send and receive data in real time, and access corporate applications and databases. Traffic shaping, application prioritization and user- or group-based bandwidth allocation help ensure Quality of Service.
NOMAD includes advanced security features to protect operators from potentially destructive cyberattacks on the network. Antimalware protection, next-generation firewall and intrusion prevention, content filtering, and more work together to prevent, detect and respond to attacks.
NOMAD is a fully managed solution backed by the network and security experts at GDS. Dedicated account management resources and 24x7 monitoring and support allow operators to focus on their business rather than managing the WAN. GDS provides one number to call for any issue related to the solution, and one simple bill for all services.
Inland marine operators need reliable and secure connectivity without high cost and complexity. GDS can help with its all-in-one NOMAD solution.
---
Benefits of Managed IT Services from Global Data Systems
Strategic Managed IT: We help you solve your technology related business problems.
Connectivity: We get you reliable, secure connectivity anywhere in the western hemisphere in 48 hours.
Support: When you need help simply call our 24x7x365 support number.
Billing: Instead of managing hundreds of vendors - get one, easy to read bill from GDS.