Secure Access Service Edge: How the Latest Buzzword Aligns with the GDS Approach
In a recent report, Gartner introduced a new term called "secure access service edge" (SASE). The research firm believes that networking and security functions will merge to address the challenges created by growing numbers of users accessing the network from outside the secure perimeter. GDS agrees — in fact, we have already incorporated SASE principles into our managed, secure SD-WAN solution.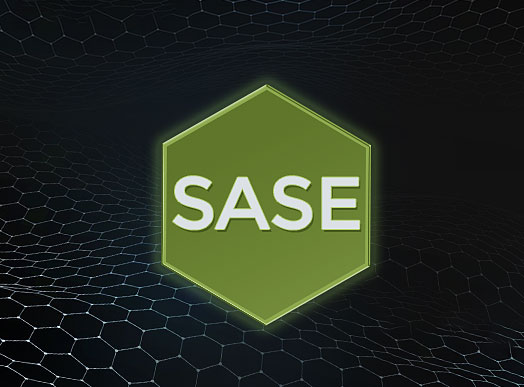 Changing Connectivity Requirements
Traditional network security architectures are based upon a "castle and moat" model. Devices inside the perimeter are assumed to be trusted, while those that are outside must be authenticated before they're granted access. The problem is that it's no longer practical to isolate the castle. Applications and data are hosted in the cloud and remote data centers as well as on premises. Employees, business partners, customers and other users access those resources from anywhere in the world.
SD-WAN enables you to leverage multiple data transport options to provide these users with reliable, high-performance connectivity. You don't have to provision costly carrier services, such as MPLS, or "backhaul" branch office connections through the corporate data center. But how are you going to secure all those connections? SASE enables you to decentralize security to protect your users no matter how they access the network.
The SASE Approach
Gartner defines SASE as "an emerging offering combining comprehensive WAN capabilities with comprehensive network security functions to support the dynamic secure access needs of digital enterprises." Security functions such as next-generation firewall (NGFW), secure web gateway (content filtering), malware protection and more are "pushed out" to the network edge, close to remote locations and users.
SASE distributes the castle-and-moat approach to security throughout the extended enterprise. Policy-based security controls are centrally managed but locally enforced. Connections are continuously monitored to detect anomalous behavior that could indicate a cyberattack.
SASE enables you to decentralize security to protect your users no matter how they access the network.
Benefits of this approach include:
Improved security through the consistent enforcement of security policies across all users and devices.
Ease of use for remote locations and users through automatic application of policies without user action.
Simplified management through reduction of the number of security appliances at remote locations.
Greater agility thanks to faster rollouts of new sites and streamlined deployment of new security services.
Faster performance by eliminating the latency associated with traditional WAN models.
How GDS Delivers SASE
Gartner expects at least 40 percent of enterprises to adopt an SASE by 2024, up from less than 1 percent in 2018. GDS customers in energy, healthcare, maritime and other industries are already taking advantage of this approach today.
Through our interconnectivity agreements with network services providers around the world, we extend the WAN to any user in any location, as well as to ships, vehicles, Internet of Things devices and more. We provide multiple connectivity options for seamless reliability, and one simple bill for all services.
We also integrate a comprehensive suite of security services into the WAN fabric. These services include NGFW, content filtering, intrusion prevention and malware protection, delivered through one appliance that's deployed and managed by our expert team. We've even incorporated all this functionality in a plug-and-play mobile solution for temporary sites and emergency operations.
As a managed services provider to midsize and large enterprises, GDS has the expertise, technology and scale to securely connect all your locations, users and assets. Contact us to learn how our proven solution can meet your connectivity requirements and strengthen your security posture.
Benefits of Managed IT Services from Global Data Systems
Strategic Managed IT: We help you solve your technology related business problems.
Connectivity: We get you reliable, secure connectivity anywhere in the western hemisphere in 48 hours.
Support: When you need help simply call our 24x7x365 support number.
Billing: Instead of managing hundreds of vendors - get one, easy to read bill from GDS.