6 Reasons Why Voice Communication Is Still Critical in Business
Phone calls represent just 5 percent of all business communications, according to some estimates. Organizations have a wide range of alternatives, including email, online chat, text messages and conferencing platforms. Voice communication may seem slower and more cumbersome than these newer technologies, but it still has tremendous value.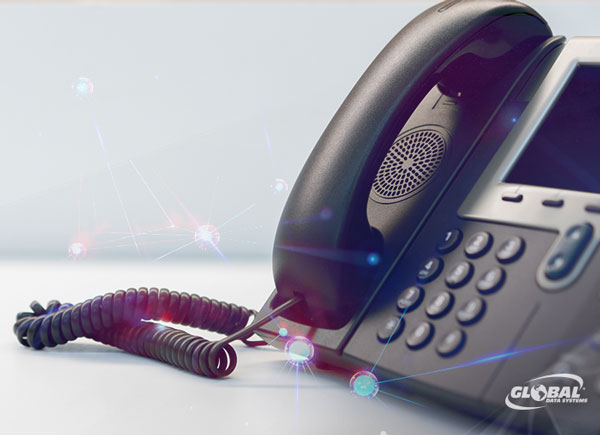 This is particularly true in industries such as marine, energy and healthcare. Professionals in these fields are often on the go and may not have ready access to a computer or laptop. They are frequently in situations where they can't take their eyes off what they're doing to type out a message. They need to convey and confer with colleagues on complex issues that are more easily discussed live, and may not be able to wait for a delayed response.
Here are six reasons why your communications platform should incorporate business-class voice:
1. Personal. A voice call connects people in ways that other communication media cannot. An influential study found that tone of voice is 38 percent of effective communication — a component that is lost in text-based media. With voice communication, employees can maintain that human touch even while working remotely.
2. Efficient. Although text-based communications seem rapid, they often require multiple interactions to reach consensus. Emails and text are also left open to interpretation and can easily be misunderstood. Voice calls allow issues to be discussed and resolved on the spot for greater efficiency and accuracy.
3. Unlimited. Text and chat are often limited by character counts, and many people will simply stop reading a long-winded email. With a phone call, participants are free to speak at length and discuss complex topics without the hassle of typing.
4. Fluid. Voice calls allow conversations to develop organically, and often reveal information that might not have been considered when communicating via other media. Participants can ask follow-up questions and clarify complex issues.
5. Private. Text-based communications create a written record that can be useful for project coordination, training and other purposes. However, these communications can be intercepted by unauthorized individuals, and may be used as evidence in legal and regulatory proceedings even after they're deleted. Voice calls enable greater privacy in fields such as healthcare where confidential information is conveyed, and when dealing with disciplinary issues and other sensitive matters.
6. Safe. It's hazardous for employees to use text-based communications when driving or performing tasks that require complete attention. Hands-free technology such as Bluetooth makes it possible to communicate via voice without compromising safety.
Business-Class Communications from GDS
GDS recognizes the value of voice communications in business. That's why we developed our nCONTACT hosted unified communications service. The nCONTACT platform incorporates voice, chat and meeting technologies in one system with an intuitive interface that maximizes productivity.
nCONTACT is a cloud-based solution that eliminates the complexity and headaches of an on-premises phone system while giving remote and mobile users access to business-class communications. The solution is highly flexible and scalable to meet the needs of organizations of all sizes, and delivered from our hardened data centers to ensure security.
Email, text and chat are very useful tools in business communications, but voice is still highly valuable.
We incorporate nCONTACT into several of our WAN connectivity products to create comprehensive solutions that simplify voice and data communications. Everything is monitored and managed by the experts at GDS, and we provide one easy-to-understand bill for all services.
Email, text and chat are very useful tools in business communications, but voice is still highly valuable. Let GDS deliver high-quality voice communications to users throughout your extended enterprise.
---
Benefits of Managed IT Services from Global Data Systems
Strategic Managed IT: We help you solve your technology related business problems.
Connectivity: We get you reliable, secure connectivity anywhere in the western hemisphere in 48 hours.
Support: When you need help simply call our 24x7x365 support number.
Billing: Instead of managing hundreds of vendors - get one, easy to read bill from GDS.