Pandemic Puts the Spotlight on Challenges Facing Healthcare IT
As our healthcare heroes work around the clock during the COVID-19 pandemic, the IT systems that support them are also being put to the test. Healthcare organizations are expanding their networks to support additional clinics, labs and testing facilities. More medical devices are connecting to the network, as well as the smartphones, tablets and wearables of clinicians, staff and patients. Employees who can work from home are connecting to systems remotely.
As IT teams scramble to meet these demands, they must address complex issues related to network performance, availability and security. It can be tempting to relax standards in this crisis, but failure to follow best practices could result in a devastating data breach or network outage.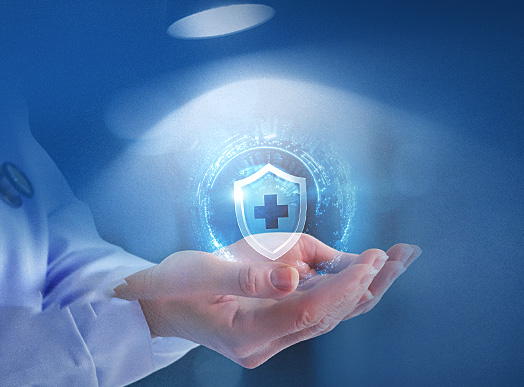 Your Healthcare Organization Needs to Consider These Key Factors When it Comes to Your IT Systems:
Remote access: One bad actor gaining access to the network could cause serious damage. Connections must be secured, and strong authentication used to ensure only authorized users can gain access. This is particularly important for IT administrators accessing systems remotely.
Endpoint security: Where possible, healthcare organizations must require that devices meet minimal security standards, and carefully segment the network to isolate personally owned devices from mission-critical systems and sensitive data. Security tools should continually monitor network traffic to detect and block threats that make it past perimeter defenses.
Bandwidth: The Wi-Fi network is shared, which means that devices are competing for bandwidth. Even if mobile devices connect to the "guest" network, they could interfere with ventilators, monitoring tools and other medical equipment. Policies allocating a fixed amount of bandwidth to personal devices should be tightened. Additionally, IT should monitor the network to determine what types of devices are accessing it and how much bandwidth they are using. This visibility will provide insight into how policies should be updated.
Administration and incident response: IT teams need to ensure they can remotely access systems and networks to apply patches and updates and handle other administrative tasks. If physical access to network devices is required, procedures must be established for ensuring the health and safety of personnel. IT must also monitor the network and be prepared to respond quickly if systems go down, a threat is detected, or an incident occurs. Troubleshooting needs to begin immediately to prevent an outage that could put lives at stake.
How GDS Can Help
Every solution we offer is fully managed and supported 24x7 by our team of experts.
Global Data Systems has a comprehensive suite of IT solutions and services to help healthcare organizations meet today's technology demands. Our experienced consultants can develop a plan for rapidly extending the network to remote and popup sites using our secure SD-WAN solution. We can implement policies and tools for enabling remote access and managing bandwidth usage. Our security tools cover the network infrastructure, endpoint devices, email security and more to protect critical systems and data.
Every solution we offer is fully managed and supported 24x7 by our team of experts. You can rest assured that all hardware and software is kept up-to-date and that we are ready to respond quickly to any issues.
Healthcare organizations are being pushed to the limit during this health crisis, putting a strain on IT systems and networks. IT personnel are being pulled in different directions, making it difficult to maintain stringent standard for network management and security. GDS is here to help with an array of managed IT solutions that help ensure robust connectivity and secure access to critical systems and data.
---
Benefits of Managed IT Services from Global Data Systems
We're not there yet, but we will be before too long. What steps will you take to help your team get back to work and your business to thrive? GDS is here to help you develop a plan of action and implement solutions that will deliver competitive advantages for years to come.
Strategic Managed IT: We help you solve your technology related business problems.
Connectivity: We get you reliable, secure connectivity anywhere in the western hemisphere in 48 hours.
Support: When you need help simply call our 24x7x365 support number.
Billing: Instead of managing hundreds of vendors - get one, easy to read bill from GDS.