How Digital Technologies are Transforming Healthcare
From X-rays and stethoscopes to robotic surgeries and wearable monitors, technology innovations have always played a critical role in helping healthcare providers improve patient outcomes while reducing costs. It's why healthcare organizations around the world are nearly unanimous in their commitment to digital transformation initiatives that can drive new efficiencies.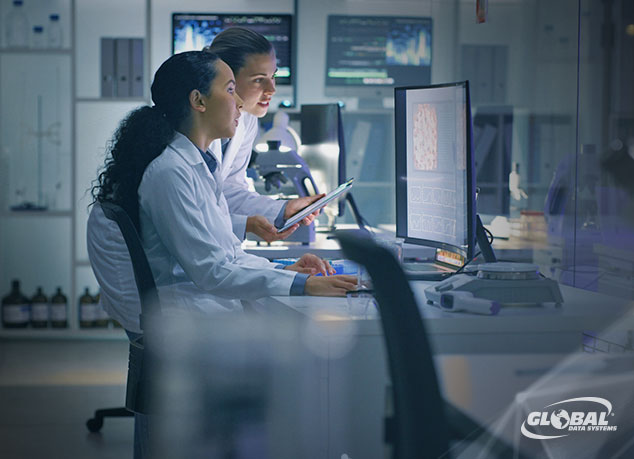 Ninety-three percent of healthcare organizations already have a digital transformation strategy or are in the process of creating one, according to a recent study by the financial advisory and consulting firm BDO USA. Healthcare executives say technologies such as artificial intelligence (AI), telehealth and process automation are essential for improving patient care, business strategy and organizational processes.
Here are some of the key technologies that are seeing increased investment in the healthcare industry:
Telehealth
Telehealth is the delivery of healthcare and related services across distance via audio and video conferencing, text messaging and other technologies. Global spending on the technology reached $60 million in 2022 and is expected to see a compound annual growth rate of 35 percent over the next decade. A good deal of that growth is driven by the need to provide convenient and accessible medical attention to the roughly 60 percent of American adults with chronic diseases such as cancer, heart disease and diabetes.
Organizations must have a robust technology foundation to sustain a telehealth program. At a minimum, this requires secure high-speed Internet connectivity for transmitting audio and video data, imaging peripherals such as digital stethoscopes and ultrasounds for assessing patient health, and a robust electronic health record (EHR) system for remote access to patient medical records.
Artificial Intelligence
AI and machine learning (ML) applications have the potential to improve diagnostics and treatment by analyzing complex medical data and drawing conclusions without human input. It can also improve administrative and operational efficiency by automating processes. According to one recent survey, 60 percent of healthcare executives expect AI to enhance clinical outcomes, 17 percent said it would improve financial outcomes and 13 percent said it would impact operational outcomes.
AI and ML algorithms analyze massive data sets to generate insights. As such, they require data aggregation tools and storage environments that can scale to hundreds of terabytes or even petabytes. Additionally, computers should be equipped with graphics-processing units (GPUs) with the computational power to accelerate compute-intensive AI and ML workloads.
Process Automation
Many of the back-office administrative tasks essential to healthcare are repetitive processes that are prone to human errors. Robotic process automation (RPA) software can capture data from systems and web pages, read and write to databases, autofill forms, move documents and files, and perform many rules-based tasks through interaction with different applications. In doing so, they eliminate many manual data-entry errors, cut costs and improve productivity.
Healthcare organizations around the world are nearly unanimous in their commitment to digital transformation initiatives.
Although RPA is a user-friendly technology, a successful implementation requires significant up-front planning. Companies have to understand where automation will deliver the most benefits, and they must set project objectives.
5G networks
Fifth-generation (5G) broadband cellular networks will provide the critical backbone necessary to support healthcare workflows. With speeds 20 times greater than the 4G standard, 5G networks are capable of supporting an array of healthcare use cases. It will be particularly impactful for telehealth applications that must be able to deliver high-definition video without delays, interruptions or latency. 5G is also more secure than 4G with advanced encryption, a strong authentication framework and enhanced privacy protections.
However, 5G is also more complex than previous generations of mobile networks. Because it users higher-frequency radio waves, it requires many more cellular antennas (small cells) to cover a geographic area. A readiness assessment will help ensure your network and devices can handle the new requirements.
These and other digital technologies will help healthcare organizations become more efficient and effective, but implementation can be a challenge. GDS has a strong track record of helping healthcare providers deploy and manage strategic technologies. Contact us to learn more.
---
Benefits of Managed IT Services from Global Data Systems
Strategic Managed IT: We help you solve your technology related business problems.
Connectivity: We get you reliable, secure connectivity anywhere in the western hemisphere in 48 hours.
Support: When you need help simply call our 24x7x365 support number.
Billing: Instead of managing hundreds of vendors - get one, easy to read bill from GDS.