2021 Security Budget: Protecting Your IT Assets Drives Business Value
We've been talking about the cybersecurity threats to look out for in 2021 and the tools and services you'll need to protect your applications and data. Now comes the question of how much budget to allocate to cybersecurity in the coming year.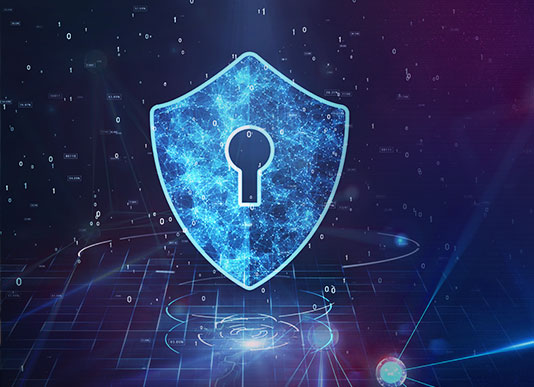 IT leaders must balance the increase in threats against the challenges of the ongoing pandemic and economic uncertainty. Budgets are under scrutiny, making it difficult to justify spending on security tools that don't appear to drive business value.
But in reality, they do. Although IT is often still viewed as a cost center, there's no question it enhances productivity and innovation. In fact, many organizations would not survive pandemic-related shutdowns and social distancing without remote access to applications and data.
Therefore, it makes good business sense to secure those resources to reduce the risk of business disruption. A comprehensive, fully managed approach to cybersecurity can also create efficiencies that make it possible to reallocate resources to other initiatives.
Risk-Based Cybersecurity Analysis
As we noted in our last post, developing your cybersecurity strategy begins with a thorough cyber security assessment to identify vulnerabilities. You can use this assessment for a risk-benefit analysis, balancing the cost of a potential breach against the investment in measures needed to close security gaps.
The Ponemon Institute's Cost of a Data Breach report can provide insight. For example, the 2020 report finds that the average breach costs $3.86 million and takes 280 days to identify and contain. Costs include activities related to detecting and mitigating the breach and business impact costs such as system downtime and lost productivity. Lost business cost $1.42 million on average, or 36 percent of the total cost of the breach.
Reducing the "breach lifecycle" to less than 200 days resulted in a savings of $1 million on average. Therefore, security tools that accelerate detection and response have real value even if a security threat is able to get through your defenses.
IT enchances productivity and innovation - Many organizations would not survive pandemic-related shutdowns and social distancing without remote access to applications and data.
Cost Savings Approach
The right cybersecurity solutions can also reduce day-to-day operational overhead. A recent report from LogMeIn found that 47 percent of IT professionals spend five to eight hours a day on IT security, up from 35 percent in 2019. The increased risk of cyberattack associated with remote work models is monopolizing the time of IT professionals, and outdated security tools compound the problem. Your IT team is unable to focus on business-enabling initiatives that could enable new revenue streams.
What's more, most cybersecurity processes involve repetitive, manual work. IT pros spend much of their time poring over log files and sorting through security alerts. A 2019 Ponemon study found that IT teams must evaluate and respond to nearly 4,000 security alerts per week and waste approximately 25 percent of their time chasing false positives. This consumes valuable IT expertise on repetitive, time-consuming tasks, and gives cybercriminals cover to sneak in undetected.
How GDS Can Help Your Cybersecurity Initiatives
Armed with these numbers, IT leaders can begin to make their case for their 2021 cybersecurity budgets. Outdated and inadequate security tools can result in significant costs in terms of downtime, lost productivity and lost revenue. A comprehensive cybersecurity strategy preserves business value by reducing risk. More importantly, security tools can actually create value by freeing up IT to drive improved operations and increased profitability.
But what security tools should you choose? GDS offers a comprehensive array of security solutions that provide a layered defense against the latest cyberattacks. We also provide highly secure network connectivity that enables remote access to IT resources while reducing the risk of network-based attacks.
Most importantly, all of our managed IT solutions are monitored and managed around-the-clock by our expert team, relieving the burden on your IT staff. Let us help you develop your 2021 security budget and implement fully managed, cost-efficient solutions that drive business value.
---
Benefits of Managed IT Services from Global Data Systems
Strategic Managed IT: We help you solve your technology related business problems.
Connectivity: We get you reliable, secure connectivity anywhere in the western hemisphere in 48 hours.
Support: When you need help simply call our 24x7x365 support number.
Billing: Instead of managing hundreds of vendors - get one, easy to read bill from GDS.