6 Cybersecurity Threats to Watch Out for in 2021
If 2020 has taught us anything, it's that IT strategies need to stay flexible. Experts had been saying for years that we were overdue for a pandemic, but no one anticipated that we'd need to retool our operations overnight due to lockdowns and social distancing requirements. Many scheduled projects and initiatives had to be put on hold so that IT staff could focus on enabling remote access.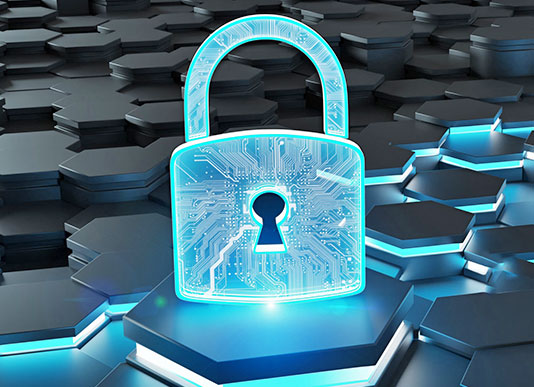 Hackers have been busy too. In a recent study conducted by research firm Opinion Matters, 90 percent of IT and cybersecurity leaders said they have seen an increase in cyberattacks over the past year. Eighty percent said the attacks have become more sophisticated. Almost all (94 percent) said they had suffered a breach in the preceding 12 months.
Cybercriminals have taken advantage of the fear and uncertainty associated with the COVID-19 pandemic in their cyber attacks. Microsoft reports that pandemic-related phishing and social engineering attacks have skyrocketed to 30,000 a day in the U.S. alone. Threat researchers with MonsterCloud say ransomware attacks have risen 800 percent during the pandemic.
What should we expect in 2021? Cyber security experts say these six cyber security threats in 2021 will likely have the biggest impact on businesses in the coming year:
1. More pandemic-related phishing
Cybercriminals will continue to use the COVID-19 pandemic as a theme for their phishing campaigns. Attacks often coincide with major events, such as a surge in new cases or the announcement of a new drug or vaccine. Their objective is to get unsuspecting victims to click on a malicious link or attachment or give up sensitive information.
90% of IT and cybersecurity leaders said they have seen an increase in cyberattacks over the past year.
2. New twists on the "Nigerian Prince" scam
In the classic Nigerian Prince scam, a crook pretending to be foreign royalty promises to give you millions if you provide your bank account information. Now phishing scammers are pretending to be with a government agency sending out economic stimulus payments. Otherwise the scam works the same.
3. Accelerating ransomware attacks
Cybersecurity Ventures has crunched historical cybercrime numbers and predicts that a business will fall victim to a ransomware attack every 11 seconds in 2021. That's down from every 14 seconds in 2019. The total cost of ransomware will exceed $20 billion globally.
4. Growing numbers of cloud breaches
While cloud infrastructure is very secure, customers are responsible for implementing cyber security features and configuring them correctly. Cloud misconfigurations are common sources of data breaches, and the number is expected to increase as more companies adopt cloud services to support remote workers.
5. Increasing threats targeting user's devices
Employees working from home are using devices that aren't patched, managed and secured by the corporate IT department. This increases the company's attack surface, and gives hackers inroads into the network that bypass perimeter security. Sensitive company data is being stored on these devices, further increasing the risk of a data breach.
6. Attacks on the Internet of Things (IoT)
More and more organizations are implementing IoT devices and applications to capture data, remotely control and manage infrastructure, enhance customer service, and more. Many IoT devices lack robust security, making them vulnerable to attack. Hackers can gain control of devices for use in botnets, and leverage IoT weaknesses to gain access to the network.
How GDS Can Help
Addressing these threats requires a multipronged security approach. In our next post we'll help you raise your cyber security awareness and explain why your existing security controls may be inadequate. We'll discuss the tools and techniques you'll need to better protect your business in 2021 from cyber attacks and cyber threats in 2021 and beyond.
---
Benefits of Managed IT Services from Global Data Systems
Strategic Managed IT: We help you solve your technology related business problems.
Connectivity: We get you reliable, secure connectivity anywhere in the western hemisphere in 48 hours.
Support: When you need help simply call our 24x7x365 support number.
Billing: Instead of managing hundreds of vendors - get one, easy to read bill from GDS.