The Modern Approach to Offshore Communications
Real-time communications have transformed maritime, energy and other industries with offshore operations. In the past, two-way radios provided the only communications link between offshore sites and onshore locations. Personnel working on vessels and offshore facilities were essentially cut off from the rest of the world.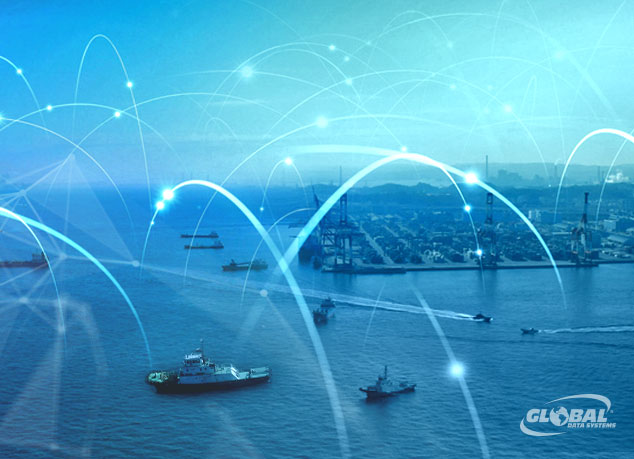 Today, modern telecommunications enable offshore personnel to collaborate regardless of location and facilitate the real-time transfer of data between sites. A well-designed offshore communications network will incorporate multiple technologies in a seamless solution that provides cost-efficient, always-on connectivity.
Satellite Communications
Satellite services are frequently used for offshore communications because of their near-universal availability. Very small aperture terminal (VSAT) satellite solutions, which use a small dish antenna to send and receive transmissions from a satellite, connect offshore locations to an onshore teleport that provides Internet connectivity. Although offshore operations have traditionally relied upon Ku-band VSAT, ever-increasing demand for connectivity has led more satellite operators to launch Ka-band satellites, which provide greater bandwidth.
Best-in-class satellite services utilize both wide-beam and high-throughput satellite (HTS) technology. Wide-beam services spread the available frequency over a wide geographic area for the broadest possible coverage. HTS services split up the frequency range across multiple spot beams that provide greater bandwidth over a smaller area. If the spot beams are far enough apart, frequency can be reused without interference.
Cellular Communications
LTE cellular services are now available in some offshore locations, including the Gulf of Mexico and the North Sea. This provides connectivity between offshore and onshore facilities, and enables workers to communicate and access Internet services through their personal mobile devices. It also supports Internet of Things (IoT) applications.
Where available, cellular provides a less expensive option than satellite services. Bandwidth is cheaper and you don't have the cost of deploying and maintaining the satellite equipment. However, the quality of the signal depends upon proximity to a cell tower, and connections are dropped when you move far enough out of range. For offshore connectivity, cellular generally must be combined with satellite service to ensure quality and reliability.
GDS has developed a unique offshore communications solution that provides end-to-end connectivity.
GDS Offshore Communications
GDS has developed a unique offshore communications solution that provides end-to-end connectivity. GDS NOMAD Voyager combines Ku-band HTS coverage with layers of wide-beam capacity for added resiliency. The Ku-band service can be augmented with Ka-band connectivity to meet growing bandwidth requirements.
This multilayered global coverage means vessels and offshore facilities have access to multiple satellites in most places around the world, greatly reducing and even eliminating blockages from physical structures. Vessel operators can also maintain connectivity when routes and bandwidth needs change unexpectedly.
With GDS NOMAD Voyager, you can also leverage LTE cellular for high-bandwidth, low-latency connectivity in the Gulf of Mexico and the North Sea. The GDS NOMAD Voyager LTE option helps you optimize WAN costs by reducing reliance on satellite service, yet provides instant failover to satellite where cellular service is unavailable.
GDS will customize a service plan to meet your global and regional requirements precisely, so you don't have to worry about selecting, implementing and managing multiple networks. GDS also provides 24x7x365 monitoring and management to ensure SLAs are met and one number to call for support requests. We help you reduce IT operational overhead and streamline your budget by providing one simple bill for all managed IT services across your organization.
Offshore operators cannot function without always-on connectivity and high-quality voice communications. GDS NOMAD Voyager delivers flexible and reliable high-speed network to power your offshore business.
---
Benefits of Managed IT Services from Global Data Systems
Strategic Managed IT: We help you solve your technology related business problems.
Connectivity: We get you reliable, secure connectivity anywhere in the western hemisphere in 48 hours.
Support: When you need help simply call our 24x7x365 support number.
Billing: Instead of managing hundreds of vendors - get one, easy to read bill from GDS.