Shopping for SD-WAN? Here's What to Look For
The ongoing transition to hybrid work has changed network usage patterns in ways that push legacy wide-area network (WAN) architectures to their limits. Decades-old network architectures designed chiefly to support email and web browsing simply can't handle the rigorous remote access and cloud connectivity demands of today's highly distributed workforces.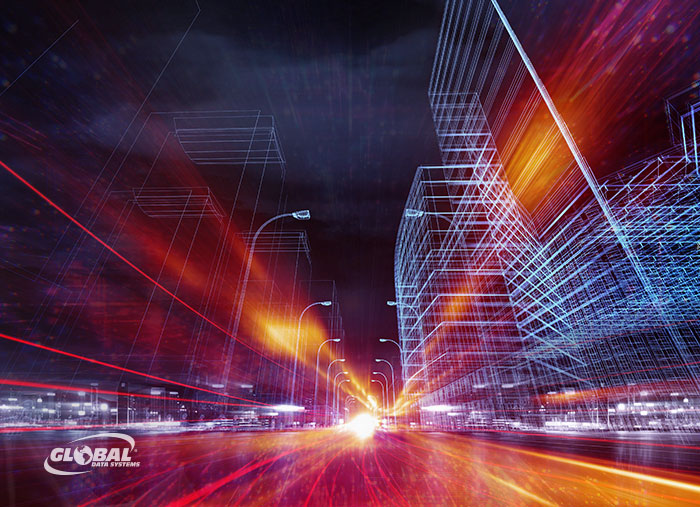 Software-defined WAN (SD-WAN) solutions address these challenges. SD-WAN uses software-defined networking principles to help ensure that all employees have reliable access to the data and applications they need to do their jobs, regardless of their location. It gives IT teams the ability to dynamically mix and match connectivity options to improve traffic management, optimize application performance, control costs and boost security.
Choosing the right solution can be a challenge, however. While solutions can run on commodity hardware, other elements are not interoperable. Different vendors use proprietary SD-WAN fabrics, routing protocols, chipsets and gateways. As such, it is extremely important to evaluate the various features of leading solutions to determine which best meets your organization's specific business requirements.
Key Features and Benefits to look for in an SD-WAN solution:
Redundant connectivity. SD-WAN blends transport types such as MPLS, broadband Internet, cellular and satellite to ensure a quality connection is always available. This ensures that traffic can be rerouted in the event of an outage or disruption.
Policy-based routing. Routing is automated via software-based intelligence that identifies application and network characteristics. This eliminates the need to make manual configuration changes to dozens or hundreds of individual routers using cumbersome command line interface modifications.
Application optimization. SD-WAN is an application-aware technology, which means it can identify and classify apps based on a variety of characteristics and then apply optimization techniques to ensure peak performance.
Security. SD-WAN uses standards-based encryption to secure traffic from end to end. Most solutions also include features such as access controls, user authentication, WAN optimization and firewall capabilities, making it easy to manage these functions from a single dashboard. More vendors are adding artificial intelligence and machine learning capabilities to the mix in order to provide enhanced threat intelligence.
Network segmentation. Segmentation can further enhance security by isolating data and applications. This helps ensure that malware introduced through an endpoint device can't spread throughout the entire network.
Better cloud connections. SD-WAN gateways send cloud traffic directly to its destination without the need for backhauling traffic to the data center. This reduces latency and creates a more predictable user experience.
Centralized management. The management dashboard provides a complete view of connectivity across branch locations and cloud environments. Zero-touch provisioning of devices, services and equipment should be possible with a single click.
Improved visibility. Limited visibility into endpoints and branch locations has been a lingering issue with WANs. SD-WAN solutions with advanced analytics capabilities can deliver improved insight into application performance and the underlying SD-WAN network infrastructure.
The Altman Solon consulting firm projects that 92 percent of U.S. organizations will be using some form of SD-WAN technology by 2026. However, most organizations admit they do not have the in-house resources to effectively manage complex IT networks. That's why 77 percent say they use a fully managed or co-managed solution.
Choosing the right SD-WAN solution can be a challenge.
Managed solutions such as GDS Next-Generation Connect (NGC) allow organizations to access all the benefits and features of an SD-WAN from an out-of-the-box solution. We can guide you through the evaluation process and design, implement and support the solution that best fits your business requirements. In addition, we can simplify billing and manage your costs with consolidated billing for all WAN services. Contact us to learn more.
---
Benefits of Managed IT Services from Global Data Systems
Strategic Managed IT: We help you solve your technology related business problems.
Connectivity: We get you reliable, secure connectivity anywhere in the western hemisphere in 48 hours.
Support: When you need help simply call our 24x7x365 support number.
Billing: Instead of managing hundreds of vendors - get one, easy to read bill from GDS.