Integrated Security Is a Critical Component of SD-WAN
Software-defined WAN (SD-WAN) adoption has been driven by a need for greater agility, reliability and performance. Legacy WAN architectures are complex, expensive, and difficult to provision, maintain and support. SD-WAN creates a more intelligent network that reduces telecom costs and simplifies remote connectivity.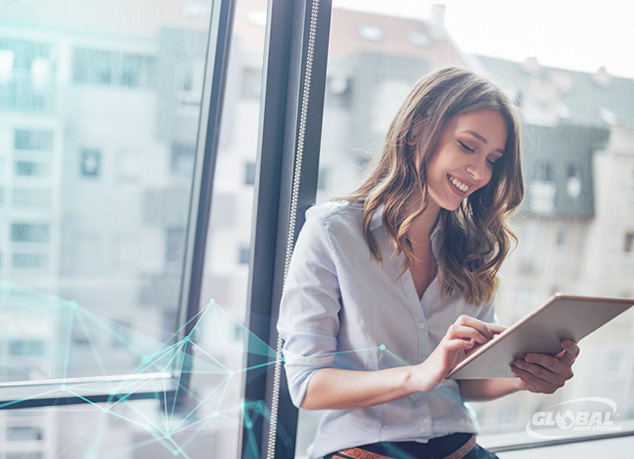 Remote locations and users can leverage broadband Internet, cellular and satellite services to connect directly to the Internet and access corporate IT resources. An SD-WAN controller enables centralized management of these connections across the extended enterprise, with policy-based routing of traffic according to application demands and real-time network conditions.
However, security is often missing from the equation. If remote users don't have adequate security controls, Internet-borne threats can be introduced into the corporate network and sensitive data can be exposed. SD-WAN solutions should have integrated security to protect against these risks.
The WAN Security Conundrum
In a traditional WAN, remote users connect to the corporate data center through dedicated carrier circuits or multiprotocol label switching (MPLS) links. Internet traffic moving to and from remote sites is "backhauled" over these connections. The corporate data center has enterprise-class security tools to protect against malware and other threats.
SD-WAN solutions should have integrated security to protect against internet borne threats.
This setup was never efficient, and as the volume of web traffic increased organizations needed a better alternative. Remote users began connecting to the Internet directly to facilitate access to cloud-based services. But that means every Internet connection must be secured independently. IT teams must implement, manage and support a full stack of security appliances and applications at every remote site.
Many organizations already find it difficult to manage and maintain the security tools they have in place. Adding more point products only adds to this burden.
That's why it makes more sense to utilize an SD-WAN solution with integrated security. Multiple security controls can be virtualized and implemented through software along with the other services delivered via the SD-WAN controller. There's no need to purchase and implement multiple devices, and everything can be monitored and managed centrally.
The SD-WAN Solution
Best-in-class SD-WAN solutions incorporate next-generation firewalls (NGFWs) to protect the local Internet connection from external attack. The firewall examines data packets as they attempt to enter the network and blocks potentially malicious traffic. NGFWs also have intrusion prevention system (IPS) capabilities, monitoring the network for malicious activity and security policy violations.
Antimalware applications detect and block malware in real time and use continuous monitoring to detect malicious files that have been allowed to enter the network. Content filtering controls which websites users can access to protect against malicious content and enforce acceptable use and security policies.
VPN support is increasingly important with today's work-from-home models. A VPN provides end-to-end encryption to prevent the exposure of sensitive data traveling over the Internet. In addition to reducing the risk a data breach, VPN tunneling helps organizations meet regulatory requirements.
GDS Next-Generation Connect
Not all SD-WAN products were designed with security in mind. With some SD-WANs, organizations must implement separate security tools, increasing costs, complexity and IT operational headaches.
GDS Next-Generation Connect (NGC) is a fully managed SD-WAN solution with advanced security features that help prevent, detect and block security threats. These capabilities are delivered via one integrated appliance at each location, enabling plug-and-play simplicity. What's more, NGC is monitored around the clock by our team of experts, who are ready to respond quickly to any security threats.
If you're looking to deploy SD-WAN, look no further than NGC. Let us show you how our fully managed solution gives you the agility, reliability and performance you need without compromising security.
---
Benefits of Managed IT Services from Global Data Systems
Strategic Managed IT: We help you solve your technology related business problems.
Connectivity: We get you reliable, secure connectivity anywhere in the western hemisphere in 48 hours.
Support: When you need help simply call our 24x7x365 support number.
Billing: Instead of managing hundreds of vendors - get one, easy to read bill from GDS.