How Colocation Reduces Risk, Complexity in Hybrid Environments
Hybrid IT has become the dominant IT deployment model, with 94 percent of organizations either currently employing a hybrid environment or planning to do so within the next year, according to one new report. However, many are finding that having key resources scattered across a variety of cloud, edge and on-premises infrastructure has dramatically increased IT complexity.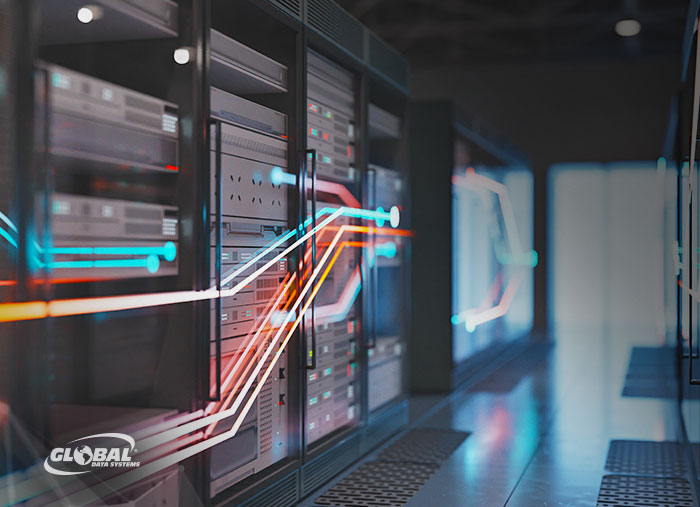 Colocation has emerged as an effective way to address hybrid IT challenges by stitching together disparate resources. According to the 2022 State of the Data Center Report from CIO and CoreSite, more than three-quarters of IT leaders report they are beginning to move an array of essential workloads from public clouds to colocation facilities.
The report says colocation should now be considered a "foundational component" of the hybrid IT model because it offers a secure and efficient option for private infrastructure while also serving as an interconnection to public clouds and edge computing resources. The report finds that mobile, web, storage and enterprise resource planning (ERP) workloads are increasingly being moved to colocation facilities, which are also considered ideal environments for testing artificial intelligence and machine learning applications.
Colocation arrangements have been used for decades, with providers leasing data center space featuring climate-controlled server rack space, clean electrical power and telecommunications connectivity — the so-called "ping, power and pipes" necessary to ensure that a business stays online. However, today's colo environments offer a variety of additional benefits that address the increasing complexity and risk of hybrid environments. These include:
Increased Control. Cloud providers supply the necessary hardware, which reduces cost but at the expense of customization — you're limited to whatever hardware and configurations the provider has chosen. In a colocation arrangement, you rent space in a provider's facility for your choice of hardware. The advantage is that you can build servers to your specifications, giving you a good deal of control over your infrastructure.
Better Security. Multiple tenants share the same hardware in a cloud environment, creating the potential for data leakage. No such sharing occurs in a colo because customers host applications and data on their own hardware. Unlike some on-premises "data centers" that are just small server closets, colo facilities also feature strong physical security measures such as physical barriers, video monitoring, alarm systems, and fire detection and suppression systems. Within the facility, tenants' resources are separated by fences with locking gates.
Industrial Controls. Industrial controls such as Supervisory Control and Data Acquisition (SCADA) systems are deployed in factories and field operations such as oil and gas facilities to gather real-time data about equipment operations and conditions. High-speed 5G can provide the connectivity needed to collect data from control sensors and link that data with back-office applications for rapid analysis.
Temporary or Mobile Operations. Engineers, construction crews, farmers, ranchers, utility companies and first responders are among those who rarely work at fixed locations. Still, they need to be able to access data, applications and network resources with the same reliability and security you'd expect in a more permanent facility. The lead time for establishing traditional WAN services is typically measured in months, which isn't practical for the transient nature of the work. With 5G, cellular network connections can be established quickly with minimal involvement of IT.
Hybrid IT offers significant cost and efficiency benefits.
Improved Uptime. Nearly half of on-premises data centers experience outages due to power and equipment failures, according to a Ponemon Institute survey. Leading cloud solutions also experience outages — Apple iCloud, Microsoft Azure and Google Cloud have all experienced major outages in 2022. Colocation facilities usually guarantee a certain amount of power availability and Internet connectivity. In most colo facilities, electrical, mechanical and environmental systems have built-in redundancy to ensure there is no single point of failure.
Support Services. Most colocation providers offer premium "remote hands" and "smart hands" services. Remote hands services typically cover a variety of basic tasks such as rebooting servers, connecting cables and basic observation and reporting. Smart hands services cover more complex tasks such as deploying and configuring gear, equipment troubleshooting and connectivity testing. Many providers also offer more specialized services such as network design, help desk support and disaster recovery.
Hybrid IT offers significant cost and efficiency benefits, but it can be challenging to get right. Adding colocation to the mix creates a range of benefits that can help reduce risk and complexity. Contact us to learn how our colocation services can help make your IT environment more stable and secure.
---
Benefits of Managed IT Services from Global Data Systems
Strategic Managed IT: We help you solve your technology related business problems.
Connectivity: We get you reliable, secure connectivity anywhere in the western hemisphere in 48 hours.
Support: When you need help simply call our 24x7x365 support number.
Billing: Instead of managing hundreds of vendors - get one, easy to read bill from GDS.