Fully Managed Solutions Overcome the Challenges of SD-WAN Adoption
The IT industry is often guilty of hype and oversimplification. New technologies are marketed in a way that creates overinflated expectations, while the potential challenges associated with implementing and managing the technology are minimized. Software-defined WAN (SD-WAN) technology has, for the most part, lived up to the hype.
It enables organizations to combine various WAN transport services to get the perfect mix of cost, bandwidth, reliability and security, creating an architecture that better suits today's mobile and cloud environment.
But organizations often underestimate the complexity of adopting SD-WAN. It's not as simple as plugging in an appliance and connecting it to the Internet. There are a lot of decisions to be made, and a number of things that can go wrong. That's why a fully managed SD-WAN solution makes more sense than a "do-it-yourself" approach.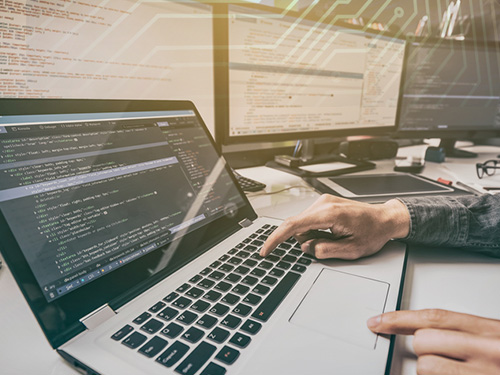 Where to Begin?
One of the first things you have to consider is whether to migrate your WAN all at once or take a piecemeal approach. Many experts recommend a phased migration so that you can become familiar with SD-WAN technology and address any issues that arise along the way.
With managed SD-WAN, you don't face this conundrum. The service provider has extensive expertise that enables a smooth transition to the new technology. Internal IT staff don't face a learning curve and the organization sees a more rapid ROI.
Next, you'll need to decide what kind of connectivity you'll need. Many organizations choose broadband Internet due to its low cost, but it's not available everywhere and not right for every application. And once you've selected the transport type, you'll still have to find the right carrier and manage the delivery process.
Best-in-class managed SD-WAN providers help you select the right transport mechanisms and offer a turnkey solution that includes all the connectivity services you need. The provider will handle provisioning to ensure that every site is turned up on time.
By working with a managed SD-WAN provider, you also gain consolidated billing. Organizations with multiple sites will receive dozens if not hundreds of invoices for WAN connectivity services. These carrier invoices are confusing and often riddled with errors that are difficult to identify. The managed SD-WAN provider eliminates these headaches by presenting you with one simple bill for all sites and services each month.
Organizations with multiple sites receive multiple invoices. A managed SD-WAN provider eliminates the headache of multiple, confusing bills - by providing one easy invoice.
Integration and Support
Of course, SD-WAN is about more than just data transport — you have to be concerned with optimizing bandwidth to ensure Quality of Service for latency-sensitive applications. More importantly, you have to worry about security, particularly if you're connecting branch locations directly to the Internet. Few SD-WAN solutions integrate all of these services, so you'll have more appliances to purchase and manage.
The right managed SD-WAN solution will incorporate traffic shaping that prioritizes mission-critical applications, and end-to-end Quality of Service for both voice and data traffic. Advanced security tools will be baked into the solution.
Finally, you have to worry about supporting the SD-WAN and troubleshooting any issues that arise. This is especially challenging if you have to integrate multiple solutions from multiple vendors. And if WAN connectivity is mission-critical, every minute of downtime is costly to your business.
A fully managed SD-WAN solution is monitored around-the-clock by experienced professionals and proactively managed to prevent issues. If a problem does arise, the managed service provider will likely know about it before you do, and take steps to minimize business-crippling downtime. Best of all, you have "one throat to choke" and one support line to call for help.
Next-Generation Connectivity (NGC) from GDS is a fully managed solution that overcomes the challenges of SD-WAN adoption. NGC makes it easy to implement a hybrid WAN with the highest levels of performance and reliability. It also incorporates WAN optimization and state-of-the-art security tools to create a turnkey solution backed by the experts at GDS. Don't go it alone — let GDS help you maximize the value of SD-WAN while eliminating implementation headaches.