Are You Getting the Most from Your Managed Services Provider?
Many organizations use managed services providers (MSPs) for a range of basic IT services such as help-desk support, network monitoring, security updates, operating system patches, backup management and so on. While those are all important tasks, they don't begin to cover all the ways an MSP can support your business.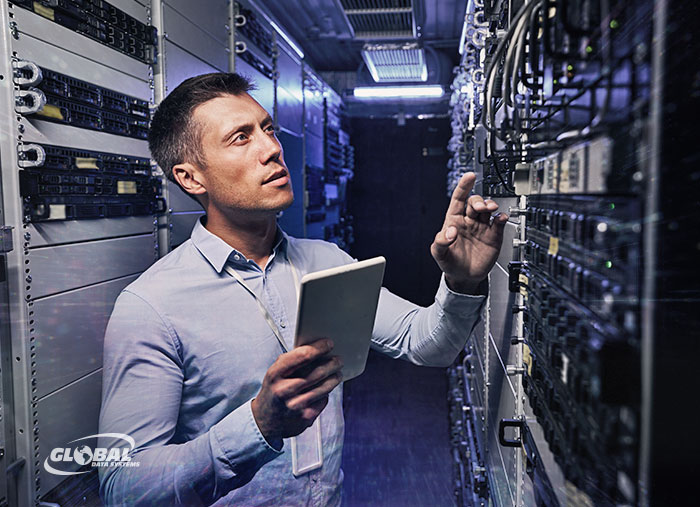 Very often, MSPs can deliver services that many organizations are unable to achieve on their own. Leading providers typically have a deep bench of highly skilled staff who are experts in managing complex technologies. In addition, MSPs have access to best-in-class tools and processes that they can leverage on behalf of their clients. Some can even provide you with a virtual CIO (vCIO) who can create a fully formed roadmap for adopting and using emerging solutions.
Such benefits translate to improved top- and bottom-line results. Nearly half of U.S. small and midsized businesses (SMBs) say managed services contribute to business growth through faster resolution of IT issues, according to one recent survey. Additionally, these business report working with an MSP allows them to increase revenue by optimizing system availability and performance, enhancing productivity and enabling staff to focus on core competencies.
Here are some of the premium services offered by MSPs that you may not be using to your advantage:
Cloud Implementation
In the hybrid work era, companies are looking to move more apps and services to the cloud in order to support increasingly distributed workforces. In a recent Cloud Guru study, however, more than 80 percent of IT leaders said a lack of internal skills and knowledge has become a barrier to cloud success. MSPs have expertise with specific cloud environments and hybrid cloud and multi-cloud models. They can also assist with specific projects, such as migration, cloud cost management, performance optimization, security and compliance.
Many organizations use managed services providers (MSPs) for a range of basic IT services.
Software-Defined WAN
SD-WAN underpins the "work from anywhere" model by enabling multi-cloud connectivity, edge computing and advanced security services. However, these solutions require specialized expertise in WAN optimization, traffic steering, telecom services and more. Leading MSPs now offer fully managed SD-WAN solutions that deliver all the benefits with none of the management headaches.
Application Modernization
Application modernization is another premium service now offered by many MSPs. Whether migrating old apps to the cloud, switching to cloud-native apps or developing new custom apps, modernization is a time-consuming process requiring special skills. Leading MSPs have the expertise necessary to make changes that support the business, improve efficiency and enhance security.
Virtual CIO
In addition to providing guidance on specific IT initiatives, many leading MSPs offer broader business and technical consulting through vCIO services. This gives customers on-demand access to an experienced technology executive who can provide guidance for both tactical and strategic technology goals along with other core business challenges.
Artificial Intelligence/Machine Learning
According to a Vanson Bourne study, 93 percent of U.S. and U.K. businesses consider AI and ML projects to be business priorities, but 51 percent acknowledged they don't have the in-house talent to bring their strategies to life. MSPs have been steadily investing in the tools and expertise necessary to add AI and ML to their premium service offerings. Providers can help plan, design, build, manage and optimize the IT infrastructure needed to underpin AI and ML solutions.
Innovative IT solutions help generate business growth, but few organizations have the depth of expertise on staff to handle complex initiatives. GDS offers a comprehensive portfolio of managed IT services that can help you with everything from day-to-day operational issues to more advanced strategic initiatives. Contact us to explore how our managed services can support your technology requirements.
---
Benefits of Managed IT Services from Global Data Systems
Strategic Managed IT: We help you solve your technology related business problems.
Connectivity: We get you reliable, secure connectivity anywhere in the western hemisphere in 48 hours.
Support: When you need help simply call our 24x7x365 support number.
Billing: Instead of managing hundreds of vendors - get one, easy to read bill from GDS.