Benefit from the expertise of a Chief Information Officer (CIO)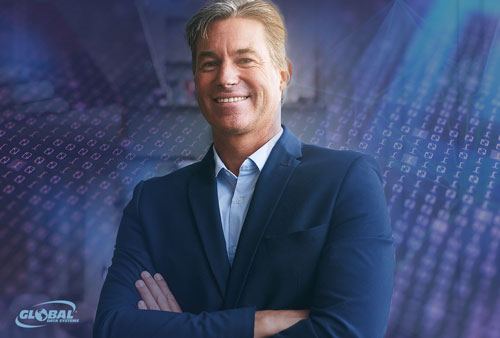 GDS Virtual CIO Services provide organizations the expertise of providing an in-house expert to primarily focus on your IT infrastructure to better leverage your IT and ensure the right resources are in place.
Increase efficiency
Reduce Costs
Improve business outcomes
Problems It Solves
Lack of executive oversight of IT initiatives
Difficulty establishing an IT strategy
Failure to take full advantage of technology
Security and business continuity risks
High cost of CIO talent
Organizations of all sizes could benefit from the expertise of a Chief Information Officer (CIO). The CIO's role is to establish IT goals, develop a strategy for meeting those goals, and ensure that IT investments meet business objectives. Of course, individuals with this level of expertise command substantial salaries that small to midsize businesses simply cannot afford.
The GDS Virtual CIO (vCIO) service provides organizations with executive-level expertise at a fraction of the cost. Our seasoned professionals will work with your team to understand your operations and help you better leverage technology to increase efficiency, reduce costs and improve business outcomes.
The service includes regular executive reviews to track the progress of your IT initiatives. Your vCIO will also ensure that you have the right resources in place to ensure the performance, security and reliability of your IT infrastructure.
Align Your IT Strategy with Your Business Goals

Contact GDS now to become your IT experts
The GDS vCIO Service enables you to:
Formulate an effective IT strategy
with the assistance of an experienced technology executive. Your vCIO will also help you establish a budget and develop key performance indicators for measuring ROI.
Optimize business processes
through the use of technology tools to automate workflows, eliminate bottlenecks, improve information flows and facilitate team collaboration.
Match technology architectures with business goals
and ensure the right staff resources are in place to meet operational requirements.
Gain executive oversight of IT projects
to ensure adherence to best practices. Through a deep understanding of both business and technology, the vCIO serves as liaison between executive and IT teams.
Identify technology trends that could impact the organization
and minimize the risks of new technology adoption.
Develop policies and procedures for IT management
that maximize availability, performance, security and business continuity, and ensure that users have access to the IT resources they need.