The Critical Role of IT in Healthcare Risk Management
Risk management is vital to any organization but especially important in healthcare. Business and clinical leaders must continually identify and evaluate risks to minimize the chance of injury to patients, staff and visitors. Healthcare organizations must also consider financial and reputational risks and establish processes for responding to incidents and controlling damage.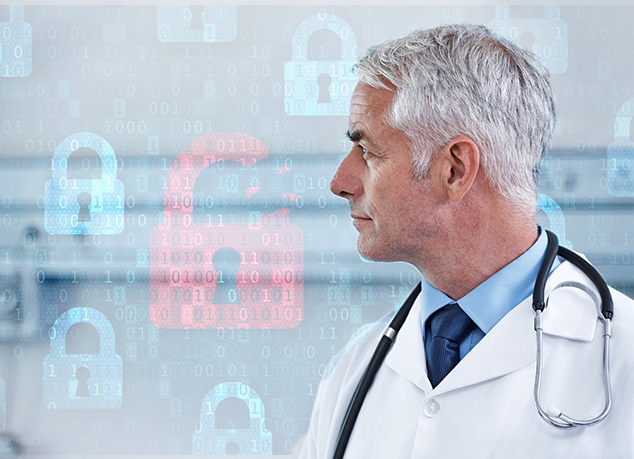 As healthcare organizations have shifted to electronic health records (EHRs) and network-connected medical devices, risk management has expanded to include IT resilience and data protection. Downtime or data loss could be a catastrophic event that threatens patient safety, regulatory compliance and public trust.
Healthcare risk managers must develop contingency plans that cover threats to IT systems, such as a natural disaster that wipes out a data center or a ransomware attack that prevents access to applications and data. The plans should provide for 24x7 monitoring of the IT environment, rapid response to system failures and security incidents, and rapid failover to backup systems or network connections in the event of a disruption.
Developing an IT Risk Management Strategy
Clearly, traditional disaster recovery planning is inadequate in healthcare risk management. Healthcare organizations need a proactive and responsive approach that ensures the availability of IT systems and the continuity of clinical and business operations.
Healthcare risk managers must develop contingency plans that cover threats to IT systems.
An essential component of the risk management process is Failure Mode and Effects Analysis (FMEA). Developed in the 1940s by the U.S. military, FMEA is designed to identify potential points of failure in a system or process, and the impact a failure might have on the organization. Failures can then be prioritized according to the seriousness of their consequences and the probability of their occurrence so that the organization can take appropriate action.
In the IT context, FMEA can help healthcare organizations understand which clinical and business processes would be affected by the loss of a particular system, service, application or data set. The organization can then establish a cross-functional team to analyze the effects of an IT outage and develop workflow processes to minimize any risks.
Implementing the Right Solutions to Healthcare Risk
EHRs have become a mission-critical component of healthcare operations and the delivery of patient care. Healthcare risk managers must develop detailed plans for supporting and securing these systems to minimize the impact on patients and providers. This could include implementing backup systems in a hardened colocation or hosting facility with redundant power, cooling and other services.
Resilient network connectivity is especially important for healthcare organizations with multiple sites and reliance on cloud-based services. Software-defined WAN (SD-WAN) solutions enable healthcare organizations to deploy multiple WAN links with centralized management and automatic failover in case of a disruption or slowdown in the primary connection.
Best-in-class SD-WAN solutions have integrated security features, including next-generation firewalls, intrusion prevention systems, antimalware and more. End-to-end encryption helps ensure that data traveling to and from the data center and the cloud is protected.
Of course, healthcare organizations need a comprehensive, layered security approach for both the data center and all endpoint devices that connect to the network. Around-the-clock monitoring, management and incident response help ensure that any threats are quickly contained and mitigated.
How GDS Can Help
GDS offers an array of managed IT solutions and services to help healthcare organizations minimize risk. From enterprise-class colocation and private cloud services to advanced SD-WAN to voice and collaboration, we can ensure that your team has access to the resources they need. We also deliver an integrated suite of security tools, and managed IT services that keep your systems up-to-date and maintained so you can focus on providing high-quality care.
We are proud to count many healthcare providers among our loyal customers. Let's sit down to discuss your needs and challenges and develop a comprehensive IT risk management strategy.
---
Benefits of Managed IT Services from Global Data Systems
Strategic Managed IT: We help you solve your technology related business problems.
Connectivity: We get you reliable, secure connectivity anywhere in the western hemisphere in 48 hours.
Support: When you need help simply call our 24x7x365 support number.
Billing: Instead of managing hundreds of vendors - get one, easy to read bill from GDS.