Benefits of Multifactor Authentication in Healthcare
Data protection requirements present the healthcare industry with an unusual dilemma. Given the intensely personal nature of patient records, healthcare providers have legal and ethical obligations to maintain the privacy of that information. At the same time, however, sharing clinical data about diagnoses, treatment plans, tests and prescriptions with other providers is a necessary component of effective healthcare.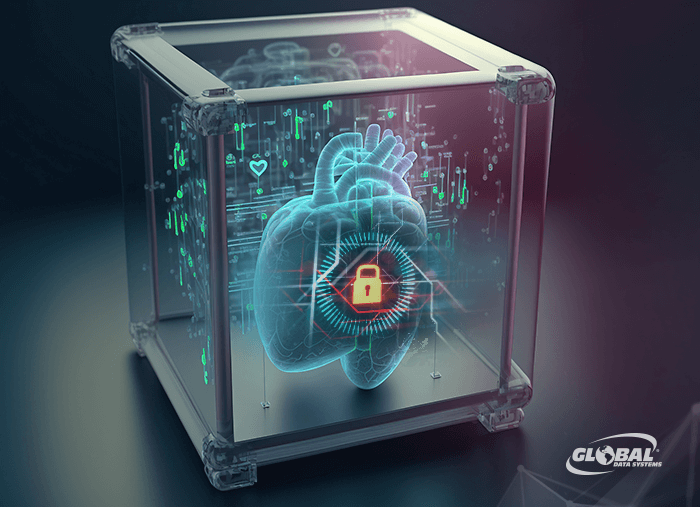 The rise of electronic healthcare records (EHR), online patient portals and cloud-based applications and services have only exacerbated the predicament. These technologies make it easier and faster to retrieve information that can improve patient outcomes, but they also create potential conduits for unauthorized access. Healthcare is the most targeted industry for cyberattacks because the black-market value of medical data is exceptionally high.
Given these conditions, multifactor authentication (MFA) is now widely regarded as indispensable for protecting healthcare data while still enabling authorized access. Although it isn't specifically mandated by HIPAA data security regulations, MFA supports compliance and enhances healthcare data privacy in multiple ways.
Improved Password Hygiene
Research indicates that more than 80 percent of healthcare data breaches are the direct result of poor password practices. MFA reduces reliance on passwords by requiring users to provide one or two additional verification factors. Microsoft reports that accounts using MFA are able to block 99.9 percent of automated attacks.
Stronger Access Restrictions
MFA can help control which users and devices have access to sensitive or confidential data. That's particularly important for geographically distributed healthcare networks that must provide data access to insurers, supply chain partners and other third parties. MFA integrated with least-privilege access policies provide much greater control by limiting access to certain systems and resources to those with a specific type of hardware authenticator.
More Secure Telehealth
The use of telehealth services has risen sharply since the pandemic as more people used their computers and phones to access healthcare services from the safety and comfort of their own homes. Nearly 80 percent of Americans surveyed recently said telehealth makes it easier for them to acquire healthcare when they need it. However, these virtual visits open up new vectors for cyberattacks and data theft because patient data is communicated across multiple networks and platforms. MFA reduces the risk of compromised passwords, giving patients and providers an additional layer of protection.
More than 80% of healthcare data breaches are the direct result of poor password practices.
Enhanced Insurability
The average total cost of a healthcare data breach is $10.1 million — more than double the global average for other industries, according to IBM Security's annual Cost of a Data Breach report. It's the 12th year in a row that healthcare has topped the list. Faced with bigger losses and tighter margins, most cyber insurance providers are now making MFA a mandatory requirement for coverage.
How GDS Can Help
There isn't a one-size-fits-all MFA solution for healthcare, however. Some common authentication methods may be impractical in clinical settings — in sterile environments, for example, it would be extremely cumbersome for nurses or doctors wearing gloves to use keypads or fingerprint scanners. Hands-free options such as proximity cards or wireless one-time passwords may be more suitable in certain situations.
With healthcare organizations facing increased cyber risks, MFA offers important security and privacy benefits. However, it's important to work with a provider who understands the industry's unique operational requirements as well as the technology's implementation options. The security team at GDS has a track record of helping healthcare organizations deploy and manage a broad range of security solutions. Call us to discuss your MFA requirements.
---
Benefits of Managed IT Services from Global Data Systems
Strategic Managed IT: We help you solve your technology related business problems.
Connectivity: We get you reliable, secure connectivity anywhere in the western hemisphere in 48 hours.
Support: When you need help simply call our 24x7x365 support number.
Billing: Instead of managing hundreds of vendors - get one, easy to read bill from GDS.