Weaponized Malware Among Top Cyber Threats in 2023
It's no secret that most cyberattacks are designed for financial gain — cybercrime generates trillions of dollars of income each year for threat actors worldwide. However, recent trends suggest that malware is increasingly weaponized to cause as much damage as possible.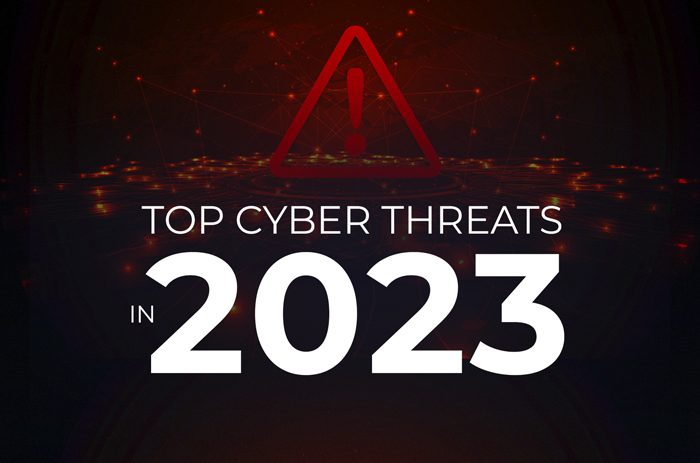 Wiper malware provides a good example of the destructive evolution of cyberattacks. These programs are designed to erase, encrypt or overwrite data from any storage device they infect, making the information completely unrecoverable. There's been a 53 percent increase in wiper activity since late 2022, according to analysts with Fortinet Labs.
Russia has made extensive use of wiper attacks against Ukraine's digital infrastructure, and Fortinet analysts say those malware variants have since been adopted by numerous cybercrime groups and are being used against targets worldwide.
Destructive attacks against critical infrastructure in energy, transportation, healthcare, financial services and other industry sectors could also increase in the coming months. In late January, the Russian hacking group Killnet launched a series of distributed denial-of-service (DDoS) attacks that took down the websites of more than a dozen U.S. hospitals. The same group hit multiple U.S. airports and the JPMorgan Chase multinational financial services company with similar attacks in October 2022.
Organizations Face Increase Cyber Threats
A new report by the Bipartisan Policy Center think tank says state-sponsored attacks on undersea cables, electric grids, water plants and other basic services that underpin the U.S. economy will rank among the top threats for this year. Other threats that organizations should have on their radar in the near future include:
Ransomware. Inexpensive, automated ransomware delivery kits and subscription-based Ransomware-as-a-Service (RaaS) exploits make it easy for hackers to launch thousands of simultaneous attacks. Ransomware has traditionally been spread through phishing emails and malicious links, but threat actors are finding new ways to reach targets. Misconfigured and unsecured cloud endpoints have become common avenues for attackers.
Phishing. More than 225 million phishing attacks were reported in 2022, up 61 percent from the previous year. IBM researchers say it remains the top vector for security incidents, with 40 percent of all incidents beginning with a phishing attack.
Supply Chain Attacks. There were more data breaches resulting from supply chain attacks than from malware in 2022, according to the Identity Theft Resource Center. Such attacks are expected to become more frequent and severe in the coming months because they allow attackers to spread malware to huge numbers of victims by compromising software from a single developer or supplier.
Cloud Breaches. Widespread adoption of cloud applications and services leaves organizations with a much larger attack surface. Forty-five percent of all data breaches occur in the cloud, according to IBM. Most result from configuration errors, insecure interfaces, unpatched applications or weak access controls.
Software Vulnerabilities. Open source code is the foundation of most software today, but a recent report found that 84 percent of commercial and proprietary applications contain at least one known open source vulnerability. Of the more than 1,700 applications analyzed for the 2023 Open Source Security and Risk Analysis report, 48 percent had high-risk vulnerabilities.
Organizations and business face an increased onslaught of cyber attacks in 2023.
Data Poisoning. Machine learning systems learn to make decisions by analyzing data and finding patterns. In poisoning attacks, malicious actors inject false data to confuse pattern-recognition algorithms and skew results. This could be used to circumvent security measures, steal data, compromise networks and undermine AI systems.
How GDS Can Help
Our cybersecurity specialists can conduct a comprehensive network protection assessment to identify any potential vulnerabilities. We can then provide an objective evaluation of your current security posture along with specific recommendations for closing any gaps. Contact us to schedule a consultation.
---
Benefits of Managed IT Services from Global Data Systems
Strategic Managed IT: We help you solve your technology related business problems.
Connectivity: We get you reliable, secure connectivity anywhere in the western hemisphere in 48 hours.
Support: When you need help simply call our 24x7x365 support number.
Billing: Instead of managing hundreds of vendors - get one, easy to read bill from GDS.