Security Automation Is Essential, But So Are Human Experts
Data breaches continue to skyrocket. According to the 2021 Mid Year Data Breach QuickView report from Risk Based Security, there were 1,767 data breaches in the first half of this year, exposing almost 19 billion records. The severity of breaches is also increasing, with two incidents exposing more than 1 billion records.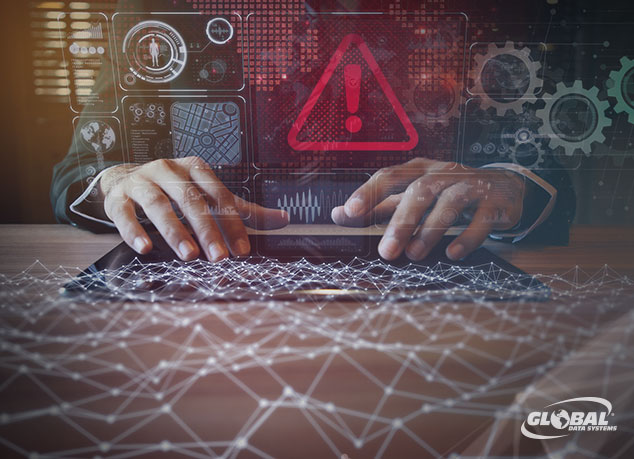 Healthcare had the greatest number of breaches, followed by the financial services, information, professional/scientific and manufacturing sectors. Unauthorized access into systems ("hacking") was by far the No. 1 breach type.
Increasingly, hackers are using automated tools to carry out their attacks to increase efficiency and scale their operations. Brute force attacks and credential stuffing are a common form of security automation, in which cybercriminals use cracking tools to break into user accounts. Cryptors and loaders make it easy for low-level hackers to deliver ransomware and other malware, while exploit kits automate the exploitation of vulnerabilities.
Every step of a cyberattack can be automated, and the only way to win this war is to fight fire with fire. Organizations need automated security tools backed by experts who can investigate and respond to the most serious threats.
Why Security Automation Is Essential
No human, or team of humans, can keep up with the onslaught of cyberattacks. Even if they could, manual response is too slow and inefficient. Various studies find that security pros are overwhelmed by ever-increasing workloads and being on call around the clock, with many suffering from burnout and job dissatisfaction.
Part of the problem is the sheer volume of alerts generated by servers, networking equipment and security tools. IT teams receive thousands of alerts each week, many of which are redundant, noncritical or have incomplete data. This "noise" often prevents security pros from identifying critical threats and conducting deeper investigations.
Security automation tools can help relieve the pressure. These tools have the ability to correlate data and prioritize alerts so that the security team doesn't have to weed through them all. When a legitimate threat is identified, these tools can implement incident response processes such as removing suspicious files, blocking malicious URLs or quarantining devices.
Robotic process automation (RPA) technologies can further streamline security workflows. Security teams can set up "playbooks" that tell security automation tools what types of alerts to focus on and how to respond to incidents. This helps ensure repeatable, auditable processes that mitigate risk.
Why Automation Alone Isn't Enough
However, automation alone will not protect an organization against cyberattack. In a recent Ponemon Incident study, 74 percent of respondents agreed that automation enables IT security staff to focus on more serious vulnerabilities and overall network security. However, 74 percent also said that automation is incapable of certain tasks performed by security staff. More than half (54 percent) said that automation will never replace human intuition and hands-on experience.
Experienced cyber security analysts remain the most important part of the security equation.
Fact is, experienced analysts remain the most important part of the security equation. Automation simply empowers security professionals to do their job more effectively and efficiently.
That's why GDS incorporates comprehensive monitoring and management in all our security solutions. Yes, we use the latest, most sophisticated tools to detect and block threats and continually monitor systems to spot attacks that make it past preliminary defenses. However, the experienced security pros in our network operations center (NOC) are there to review these findings and take appropriate action.
Automation has become an essential part of effective cybersecurity but it will never replace human analysts. GDS brings the right combination of people, processes and technology to protect your environment from today's automated cyberattacks.
---
Benefits of Managed IT Services from Global Data Systems
Strategic Managed IT: We help you solve your technology related business problems.
Connectivity: We get you reliable, secure connectivity anywhere in the western hemisphere in 48 hours.
Support: When you need help simply call our 24x7x365 support number.
Billing: Instead of managing hundreds of vendors - get one, easy to read bill from GDS.