Managed Security Services Reduce Risk from 'Perfect Storm' of Threats
Despite record levels of cybersecurity spending in 2021, senior IT leaders remain pessimistic about their organizations' overall security posture. Nearly 80 percent of those polled recently by IDG said their organizations aren't adequately protected against increasingly sophisticated cyber threats.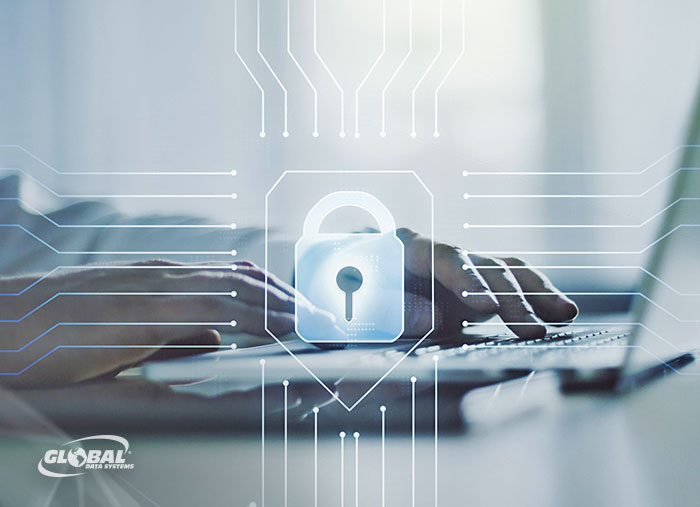 Most said their IT teams are stretched to the limit and lack the specialized skills needed to deal with today's complex threat landscape. With 465,000 unfilled cybersecurity jobs across the nation, most companies are struggling to hire and retain people with the appropriate expertise.
The skills gap is just one of several factors contributing to a perfect storm for cybercrime. Increased reliance on cloud, mobile, edge and wireless technologies to support remote and hybrid workforces has substantially expanded the typical organization's attack surface. At the same time, supply chain attacks, advanced persistent threats (APTs), multi-stage ransomware attacks and other complex threats are growing in scale and frequency.
Accessing Expertise
By almost every measure, 2021 will go down as the worst year on record for cybercrime, with damages expected to exceed $6 trillion globally. Security analysts expect more of the same in 2022. To stay on top of these threats, organizations must take a proactive approach that includes continuous monitoring and protection of the entire attack surface.
That's easier said than done, however. Few organizations are able to deal with these challenges by relying entirely on in-house resources.
Managed security services provide a cost-effective way for organizations to access the expertise and tools necessary to address today's threats. In addition to traditional services such as monitoring and managing firewalls, VPNs, antivirus and intrusion detection, today's leading providers offer a new generation of solutions. These include:
By almost every measure, 2021 will go down as the worst year on record for cybercrime & cyberattacks.
Endpoint Protection: Based on zero-trust principles, endpoint security solutions continuously monitor all applications and processes running on endpoint devices through a cloud-based artificial intelligence platform, which treats everything as a threat until it has been evaluated and verified. The AI engine uses multiple machine-learning algorithms to process hundreds of different contextual behaviors in real time. Only apps and processes classified as trusted are allowed to execute on the endpoint device.
Managed Detection and Response: MDR solutions use advanced automation capabilities to analyze attacks based on their unique tactics, techniques and procedures (TTPs). They can collect, aggregate and analyze log data from servers, endpoints, applications and security devices to identify existing and evolving threats — without requiring the involvement of your staff. Over time, machine learning algorithms develop the ability to actively hunt for threats and disrupt them before an attack occurs.
Security Operations Center as a Service: With SOCaaS, a team of security staff provides round-the-clock monitoring and management of essential security services, which is far more cost-effective than building and staffing your own SOC. Best-in-class providers utilize sophisticated platforms that ingest vast amounts of threat intelligence from multiple security technologies to "learn" the difference between normal and suspicious activity. When the system detects an attack pattern, it automatically interrupts the attack by anticipating the next step in the attack sequence and shutting it down.
Comprehensive Suite of Security Solutions
GDS offers a comprehensive suite of security solutions that incorporate hardware, software and our advanced managed services. Our highly skilled and experienced team monitors and manages your security tools from our Network Operations Center to ensure optimum protection for your extended IT environment.
As today's threats grow more frequent, costly and sophisticated, enhanced cybersecurity has become a business imperative. Managed security services provide cost-effective access to the tools and expertise necessary to combat these complex threats. Contact us to discuss how our suite of services can help boost your security posture.
---
Benefits of Managed IT Services from Global Data Systems
Strategic Managed IT: We help you solve your technology related business problems.
Connectivity: We get you reliable, secure connectivity anywhere in the western hemisphere in 48 hours.
Support: When you need help simply call our 24x7x365 support number.
Billing: Instead of managing hundreds of vendors - get one, easy to read bill from GDS.