Managed Security Services Can Help You Overcome the Cybersecurity Skills Gap
Many people equate cybersecurity with firewalls, intrusion prevention systems and other tools that are used to protect the IT environment. But technology alone can't prevent a security breach. On the contrary, people are the most important element in any cybersecurity program.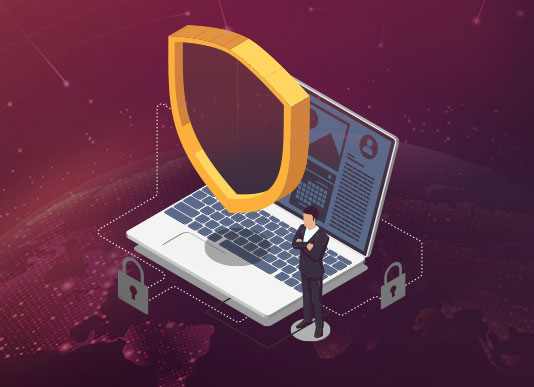 That fact is borne out in a new study by Cybersecurity Insiders. When asked about their most significant security challenges, 51 percent of IT organizations cited a shortage of in-house skills. Additionally, 38 percent said they lacked 24x7 security coverage, and 32 percent had issues with rapid incident response.
Personnel-related issues affect an organizations' ability to deal with security threats. While 27 percent of organizations said they have IT staff who can handle cybersecurity issues on an ad hoc basis, 14 percent have no in-house personnel to address cybersecurity incidents. Not surprisingly, 37 percent of organizations have suffered a cybersecurity incident that disrupted business activities.
The cybersecurity skills gap isn't likely to end anytime soon. According to the nonprofit International Information System Security Certification Consortium, or (ISC)2, the number of security professionals would need to increase 145 percent just to meet current demand.
Managed Security Services Fill the Gap
Managed security services can provide organizations with the resources they need to effectively address today's threat climate. A managed security services provider (MSSP) has a team of highly trained cybersecurity professionals who monitor the security environment around the clock and handle patching, upgrades, changes and other maintenance tasks. A qualified MSSP will also respond to security events and alerts rapidly to quickly isolate the source of the incident and prevent it from causing damage.
The MSSP is able to overcome the cybersecurity skills gap through economies of scale. The MSSP's team serves multiple customers, eliminating the need for each organization to recruit and retain in-house personnel. Remote monitoring tools allow them to keep an eye on multiple environments simultaneously.
Well-defined processes further enhance the efficiency of the MSSP's team. By following industry best practices and proven methodologies, the MSP minimizes the risk of a security breach and the resulting data loss, business disruption and reputational damage.
Security expertise is the most important capability to look for in an MSSP.
Choosing the Right Partner
Obviously, security expertise is the most important capability to look for in an MSSP. Many managed services providers say that they offer cybersecurity services, but have only IT generalists on staff to handle security issues. An MSSP's staff will have industry-recognized cybersecurity certifications, knowledge of the latest threats and hands-on experience in the latest security tools. The MSSP should offer 24x7x365 services and work closely with your in-house team to address the security issues that are most important to your business.
At GDS, we offer turnkey managed security solutions that include all the hardware and software you need backed by around-the-clock monitoring and management. Our engineers can also perform security health assessments and threat analysis and remediation services, and implement advanced security tools from industry-leading vendors.
According to the Cybersecurity Insiders survey, 54 percent of organizations try to handle cybersecurity internally despite the growing skills gap. Yet the operational challenges they struggle with are precisely the kinds of issues that managed security services are designed to address.
Don't go it alone. If you lack people, processes and technology to protect your business from cyberattack, it makes good business sense to partner with GDS. Give us a call to schedule a confidential consultation.
---
Benefits of Managed IT Services from Global Data Systems
Strategic Managed IT: We help you solve your technology related business problems.
Connectivity: We get you reliable, secure connectivity anywhere in the western hemisphere in 48 hours.
Support: When you need help simply call our 24x7x365 support number.
Billing: Instead of managing hundreds of vendors - get one, easy to read bill from GDS.