Is Your Managed Services Provider Secure? Here are 4 Questions to Ask
Managed services providers (MSPs) use a variety of tools to monitor their customers' systems and networks and protect against cyberattacks. If the MSP doesn't follow best practices, however, they can actually introduce threats into their customers' environments.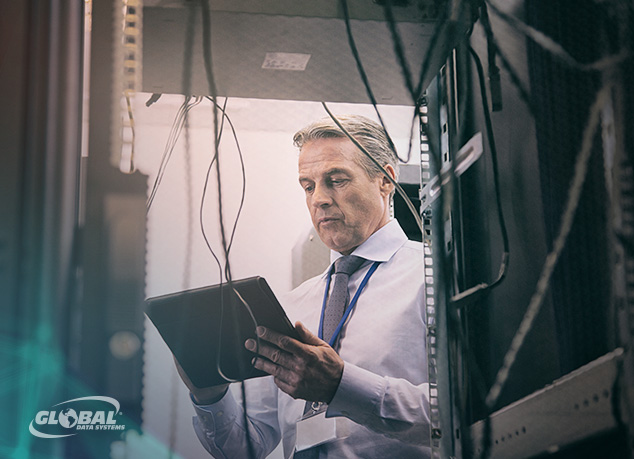 The Department of Homeland Security and other law enforcement agencies have warned that hackers are targeting MSPs specifically in an effort to gain access to their customers' systems. If one part of an MSP's network is compromised, it can have a cascading effect on other customers. Cybercriminals can also use a compromised monitoring platform to launch phishing and malware attacks.
That's why it's critically important to evaluate the security tools and practices of an MSP. Best-in-class providers such as GDS use industry-leading technology and have well-established procedures for protecting against known and emerging threats.
What to Look For in an MSP
Here are four questions to ask before partnering with an MSP:
Does the MSP follow industry standards and frameworks? Standards such as the National Institute of Standards and Technology (NIST) Cybersecurity Framework provide industry-recognized guidelines for managing risk. MSPs that meet the requirements of established frameworks are more likely to have robust security.
Is the MSP certified? Industry certifications are a way of measuring the MSP's compliance with essential security control objectives. For example, the MSPAlliance Cyber Risk Verify and Cloud Verify programs certify that MSPs have met or exceeded well-established standards of excellence and client care. Every certification comes with a written report signed by a third-party accounting firm, and must be renewed annually.
Hackers are targeting MSPs specifically in an effort to gain access to their customers' systems.
Does the MSP continually monitor for threats? Industry standards and certifications prove a baseline of security at one point in time, but threats are continually evolving. The MSP should monitor its own systems for unauthorized activity and regularly review remote connections to customers' networks to detect anything suspicious. The MSP should also have a well-developed and tested plan for rapidly responding to a security incident.
Does the MSP outsource? Some smaller MSPs lack the personnel and technology tools to handle their customers' network monitoring. The MSP should reveal whether it outsources any aspects of its network operations, and provide assurances of the third party's security capabilities.
How GDS Ensures Robust Security
When you partner with GDS, you can rest assured that you will not be attacked through our systems. We use the same robust security tools that we recommend to our customers, and continually monitor and manage our environment to ensure protection against the latest threats.
We employ some of the top security professionals in the industry, and maintain certifications from leading vendors and standards bodies. We also have more than three decades of real-world experience in preventing, detecting and mitigating cyberattacks.
Our hardened, Tier 4 data center facility, which is located next to our corporate headquarters in Lafayette, LA., allows us to offer a full suite of highly secure, "always-on" services to our customers. We can serve and support customers around the globe with wholly owned and partnered facilities and ongoing investments in our data center, cloud and satellite infrastructure.
Partnering with an MSP should enhance your security posture, not compromise it. Unfortunately, some MSPs lack the infrastructure, procedures and expertise to fully secure their own environments. Let GDS show you how our fully managed solutions provide the most advanced protection.
---
Benefits of Managed IT Services from Global Data Systems
Strategic Managed IT: We help you solve your technology related business problems.
Connectivity: We get you reliable, secure connectivity anywhere in the western hemisphere in 48 hours.
Support: When you need help simply call our 24x7x365 support number.
Billing: Instead of managing hundreds of vendors - get one, easy to read bill from GDS.