How Dark Web Scanning Can Help Protect Your Business
In January, law enforcement agencies from seven nations combined to take down DarkMarket, one of the world's largest dark web marketplaces. Authorities say the site facilitated about $160 million in sales of stolen logins, passwords, social media credentials and other personal information.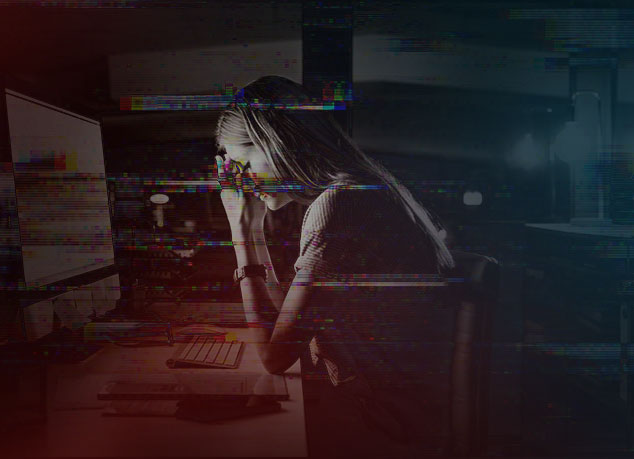 Unfortunately, it was just a drop in the bucket.
Researchers recently concluded an 18-month audit of underground marketplaces and determined that there are more than 15 billion stolen usernames and passwords in circulation on the dark web. That's roughly equivalent to two sets of account logins for every person on the planet and a 300 percent increase since a 2018 audit.
Credential theft poses an enormous risk to businesses. More than 80 percent of all confirmed data breaches are the result of compromised account credentials, according to Verizon's annual Data Breach Investigations Report. Here are just a few of the ways crooks can use your credentials:
Account takeovers. Fraudsters take bank accounts, credit card accounts, e-commerce sites or other accounts to steal money and conduct other unauthorized activity.
Application fraud. They can use stolen info to apply for loans, lines of credit or credit cards.
Business email compromise. Hackers can pose as legitimate colleagues to steal money or gain unauthorized access to business accounts.
Data theft. With the ability to log in to your systems, bad actors can gain access to sensitive financial records, contracts, customer lists and intellectual property.
Credential Theft Scourge
Credential theft often stems from poor password practices such as using easy-to-guess passwords and reusing passwords on multiple sites. As a result, consistent training and education programs are essential security practices. However, more times than not, credentials are exposed by someone else. The massive Equifax breach, for example, exposed the personal information of 147 million people.
There are more than 15 billion stolen usernames and passwords in circulation on the dark web.
As a result, even companies that are following industry best practices can often find their credentials for sale on the dark web. That's why GDS offers our customers dark web monitoring services as part of our comprehensive cybersecurity assessments. Using a combination of human and artificial intelligence, we monitor and analyze black-market sites as well as chat rooms, peer-to-peer networks, malicious websites and bulletin boards. If your sensitive information is ever listed on an illicit web site, we can alert you and help you take action.
It's important to note that this service can't prevent stolen information from being used, nor can it remove stolen information from the site. However, it does provide real-time awareness of compromised credentials. Armed with that information, we can help you develop a plan for mitigating your risk. That plan might include some of these steps:
Change passwords. Create new passwords, usernames, PINs and security questions for all accounts.
Close accounts. Contact the fraud department of credit card companies or financial services organizations and ask them to close or freeze accounts to prevent unauthorized charges.
Contact credit agencies. Place a free, one-year fraud alert on your accounts. This will require businesses to verify your identity before they can issue new credit in your name.
Report the theft. Filing a report at gov prevents fraudulent charges from appearing on your credit reports and enables a seven-year extended fraud alert with the credit reporting agencies.
Update and patch. Update software and operating systems with the latest patches and make sure that antivirus and antimalware solutions are up to date.
Get A GDS Cybersecurity Assessment Now
Credential theft is a highly profitable endeavor for criminal organizations around the world. However, dark web screening can help you prevent bad actors from profiting from your information by moving quickly to lock down any compromised accounts. Take advantage of our dark web screening by signing up for a complete cyber risk assessment here.
---
Benefits of Managed IT Services from Global Data Systems
Strategic Managed IT: We help you solve your technology related business problems.
Connectivity: We get you reliable, secure connectivity anywhere in the western hemisphere in 48 hours.
Support: When you need help simply call our 24x7x365 support number.
Billing: Instead of managing hundreds of vendors - get one, easy to read bill from GDS.