Continuous Monitoring Increases the Effectiveness of Security Controls
There's no such thing as bulletproof security. It simply doesn't exist. Even organizations with world-class security controls can fall victim to zero-day exploits, weak or stolen passwords, or user error.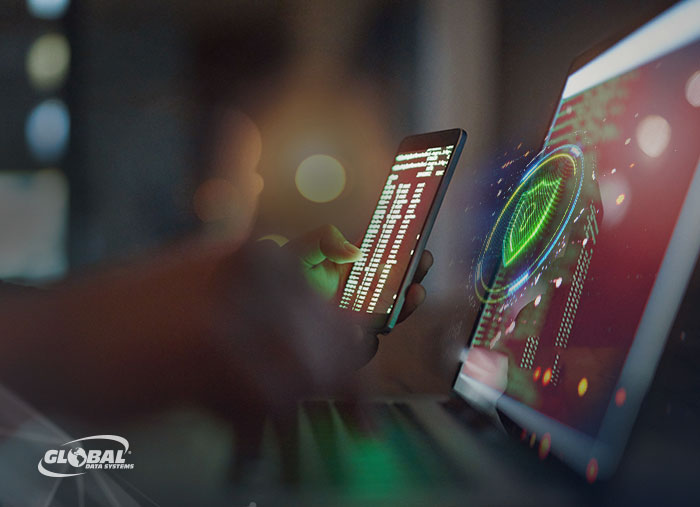 The only way to combat these threats is to gain real-time visibility into vulnerabilities, exploited credentials, policy violations and indicators of compromise. This requires continuous monitoring of the IT environment to determine if threats have made it past initial defenses.
The National Institute of Standards and Technology (NIST) defines continuous monitoring as "maintaining ongoing awareness of information security, vulnerabilities and threats to support organizational risk management decisions." Continuous monitoring is not a technology per se but a threat intelligence strategy consisting of seven key elements:
Understanding of the organization's risk tolerance and priorities for managing risk.
Knowledge of IT assets, including those controlled and delivered by third-party vendors.
Awareness of the latest security threats and vulnerabilities.
Collection, correlation and analysis of security data across the enterprise.
Data-driven assessment of security controls to ensure continued effectiveness.
Verified compliance with business, legal and regulatory requirements.
Processes for assessing and controlling changes to IT systems and operations.
Continuous monitoring enables organizations to move from a static, compliance-driven approach to a dynamic methodology focused on increasing organizational resilience.
How Continuous Monitoring Works
Continuous monitoring is not a replacement for firewalls, antimalware solutions and other controls. Instead, it uses information gathered from those controls to identify threats and manage risk. According to the NIST, organization-wide continuous monitoring requires a combination of automated tools and human intervention through repeatable and verifiable processes.
Security controls generate vast amounts of security information and alerts. This data contains the keys to mitigating risk, but it's simply not possible for humans to keep up with it all. Organizations need automated technology tools that enable the ongoing collection, analysis and filtering of data based upon established metrics. Best-of-breed tools can be precisely tuned to weed out false positives and negatives, automatically block many attacks, and provide actionable intelligence to the cybersecurity team.
That's when humans take over. Continuous monitoring should be managed by an experienced team using a well-established incident response plan to address identified threats. The plan should be based upon the organization's risk priorities with the flexibility to accommodate emerging threats and changes to the IT environment.
How GDS Can Help
GDS incorporates continuous monitoring and analysis tools into our fully managed security solutions. These tools alert our team of a detected threat and provide detailed information on the actions the threat has taken.
Our best-of-breed tools can track the trajectory of malicious files across the environment, enabling us to quickly quarantine any affected systems and prevent the threat from propagating. Our experts can then determine the root cause of the attack and develop an appropriate response. Visibility into system activity also provides insight into the objective of the attack so we can determine if the attack may still be present and the potential risk to the environment.
Real-time visibility into cybersecurity threats requires continuous monitoring of the IT environment to determine if threats have made it past initial defenses.
Finally, continuous monitoring tools help us understand how the attack was able to get past initial defenses. For example, was malware distributed via a phishing email or did the attacker use stolen credentials to gain access to the affected systems? By answering these kinds of questions, we can help prevent a similar attack.
Organizations should do everything they can to prevent a cyberattack by implementing a layered security approach, but they should also take steps to detect threats that sneak through these defenses. Continuous monitoring alerts security teams of suspicious activity so that they can quickly isolate and analyze the threat and execute a remediation plan.
---
Benefits of Managed IT Services from Global Data Systems
Strategic Managed IT: We help you solve your technology related business problems.
Connectivity: We get you reliable, secure connectivity anywhere in the western hemisphere in 48 hours.
Support: When you need help simply call our 24x7x365 support number.
Billing: Instead of managing hundreds of vendors - get one, easy to read bill from GDS.