Avoiding the "Kiss of Death!"
A security guard standing by the door, clear/concise document management policies, adequate lighting in the parking lot, and deadbolts on the doors – long gone are the days when these comprised a complete physical security solution for businesses looking to keep their employees and information safe from attacks. Though the tools for addressing physical security have changed with the rapid advancement of technology and connectivity in the digital age, the core concepts have remained the same. Simply stated, today's business owners, much like their non-digital predecessors, must protect their assets if they are to mitigate against potentially catastrophic damages/losses that can occur as a result of a security breach.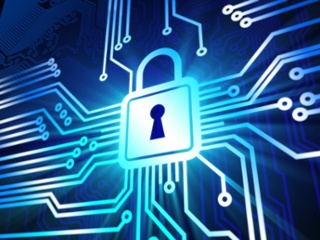 As a sales consultant for an enterprise technology solutions company, I have been surprised by the number of prospective customers I meet who are unsure as to whether or not their physical security is sufficient for adapting to today's ever-evolving landscape of threats. These individuals typically fall into one of two categories – those who address physical security in individual silos as issues arise and those who are simply overwhelmed by the complexity of addressing and/or monitoring physical security measures as they relate to the various aspects of their business. Regardless of the category into which they fall, my prospective customers often benefit from taking a step back to revisit the most fundamental part of addressing physical security – defining it within a business context.
What is physical security? Though the definition varies, for the purpose of my conversations with prospective clients, physical security requires consideration of the ways in which a business provides for the safety and security of their personnel, hardware, programs, network, and data.
How can businesses provide for physical security in today's world of such complex and advanced threats? The answer is simple, by assessing their current security measures, reviewing past attacks/intrusions, and by prioritizing security as a key performance indicator that is aligned with specific business outcomes. The idea is to avoid the "patch-work" security designed implemented by so many companies that look to react to security threats by implementing specific products or services based on the threats they experience at any given point in time. One thing is certain, today's attackers are using advanced means to infiltrate their victims' facilities, networks, and/or data. It is important to work with a company that has the experience and tools necessary to help simplify your business' security measures, reduce the risk of attacks, and lower the total cost of ownership for security.
It is true that the physical security game has changed. Finding a provider that can leverage your existing systems and work to utilize your network as an open platform for integrating additional security is essential in today's digital world. Whether it's access control, IP surveillance, structured cabling, cyber-threat detection/prevention, or network/data center security, it pays to work with a partner who understands your business and can take each aspect of your physical security system and align them to your business goals/needs.