5 Ways Managed Services Providers Drive IT Modernization
IT organizations are under constant pressure to optimize resources, increase efficiency, improve security and reduce expenses, but aging technology often gets in the way. It's estimated that outdated systems make up nearly a third of the typical organization's IT environment, which makes it extremely challenging to achieve the potential benefits of rapidly evolving technologies.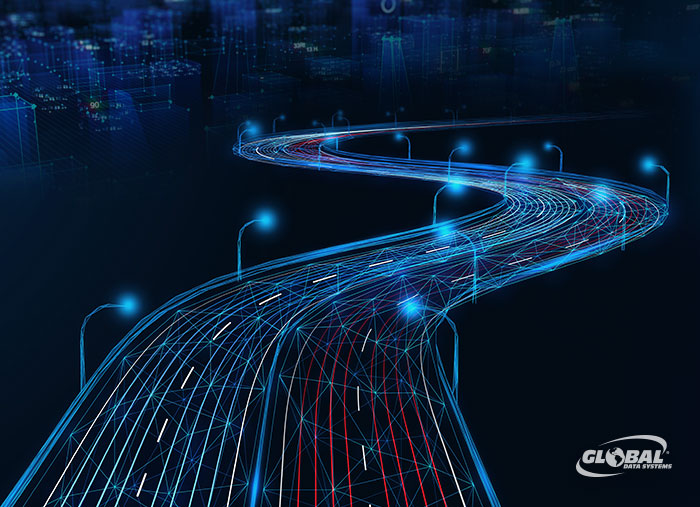 To address these challenges, most organizations have made IT modernization a budget priority for 2022. In a recent IBM survey, more than 95 percent of IT leaders said they are looking to accelerate their IT modernization with cloud services, artificial intelligence, automation and other key technologies.
That's easier said than done, however.
Many resource-strapped organizations simply don't have the right in-house skills to adequately meet their modernization objectives. Technology touches virtually every aspect of modern business, so modernization requires a team with broad skill sets such as virtualization, cloud management, network design and cybersecurity.
Finding and hiring individuals with all those skills on the open market would be prohibitively expensive for all but the largest enterprise organizations. That's why more than three-fourths of those surveyed by IBM said they expect to rely on trusted managed services providers (MSPs) to drive their modernization efforts.
Five key areas in which qualified MSPs can help drive modernization efforts


Data centers: Even as businesses move more workloads to the cloud, many will still rely upon on-premises data center infrastructure. However, traditional three-tier infrastructure designs lack the scalability and flexibility to handle modern workloads. Leading MSPs have expertise in modern designs that are fully virtualized to enable new levels of standardization and consolidation. Servers and other hardware can be rightsized for today's workloads and ramped up or down according to demand.
Networks: The need to extend connectivity to growing numbers of mobile and remote employees puts a strain on traditional network architectures, resulting in poor throughput, increased latency and dropped connections. Software-defined WAN (SD-WAN) solutions simplify multisite connectivity by virtualizing network services, allowing network functions to be centrally deployed and managed from a single device. However, these solutions require specialized expertise in WAN optimization, traffic steering, telecom services and more. Qualified MSPs offer a fully managed solution that delivers all the benefits with none of the headaches.
Applications: It is estimated that 70 percent of the typical IT budget is spent supporting legacy software. Modernization can involve migrating old apps to the cloud, switching to cloud-native apps or developing new custom apps. Either way, it is a time-consuming process requiring special skills. Leading MSPs have the expertise to help you make changes that support your business, improve efficiency and enhance security.
Most organizations have made IT modernization a budget priority for 2022.
Cloud: Moving apps and services to the cloud for increased agility and flexibility is essential for supporting the remote workforce. However, a multi-cloud strategy also presents unique management challenges. In a report from A Cloud Guru, more than 80 percent of IT leaders said a lack of internal skills and knowledge created a barrier to cloud success. An MSP can provide expertise with specific cloud environments, such as hybrid cloud and multi-cloud, or specific projects, such as migration, cloud cost management, performance optimization, security and compliance.
Security: The increased use of cloud, mobile and wireless technologies to support remote workers creates an expanded attack surface. Managed security services give organizations cost-effective access to the expertise and tools necessary to address today's threats. In addition to traditional services such as patch management, antivirus updates and firewall monitoring, a provider can help implement a range of more advanced solutions to create a zero-trust environment.
Create a Roadmap for an End-to-End Modernization
GDS can work with your in-house IT team to close any skills gaps and create a roadmap for an end-to-end modernization of your entire environment. Contact us for a no-obligation consultation.
---
Benefits of Managed IT Services from Global Data Systems
Strategic Managed IT: We help you solve your technology related business problems.
Connectivity: We get you reliable, secure connectivity anywhere in the western hemisphere in 48 hours.
Support: When you need help simply call our 24x7x365 support number.
Billing: Instead of managing hundreds of vendors - get one, easy to read bill from GDS.