5 Questions to Ask When Selecting a Colocation Facility
Many organizations are looking to get out of the business of maintaining data center infrastructure onsite. However, not every workload is suitable for the public cloud. Organizations still need to host certain mission-critical applications on infrastructure they control.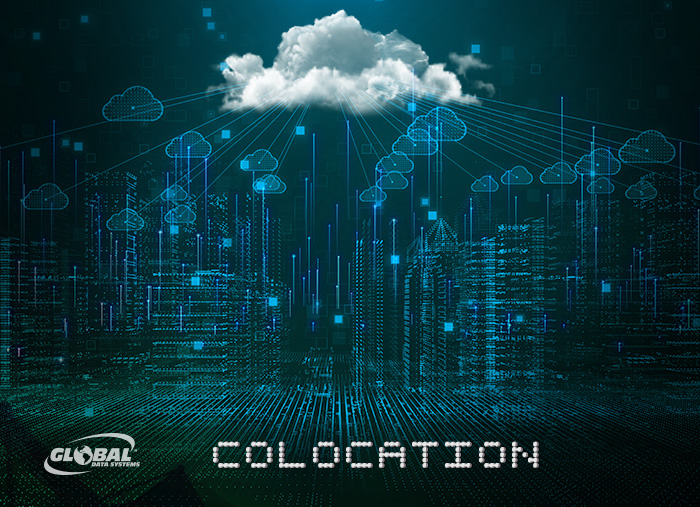 Colocation is a great alternative to onsite hosting for these workloads. Organizations can gain a number of IT, operational and financial benefits by housing their IT infrastructure in a colocation provider's facility.
For most midsize enterprises, colocation reduces capex costs while providing greater availability, physical security, power capacity and connectivity options than onsite data centers. Qualified colocation providers also offer a number of value-added features and services that relieve some of the IT management burden.
Not surprisingly, the use of colocation services is growing rapidly. According to new data from Technavio, the colocation market is expected to experience a compound annual growth rate of 13.96 percent through 2026.
Key Considerations for Colocation
However, there can be significant variations in the quality of colocation facilities and the services provided. Choosing the wrong provider can increase costs and risks. Organizations that are evaluating colocation providers should ask these five questions.
Does the data center have redundant power and cooling? The commercial electrical grid is subject to outages and even the best cooling systems can fail. Redundancy provides a hedge against these failures to ensure that critical IT systems stay up and running. Look for a facility with backup power and multiple cooling units.
Is the facility protected by physical security controls? Physical access to IT equipment creates a security risk. It's important to choose a colocation facility with adequate physical security controls, such as card-key access and monitored video surveillance. Access to the facility should be limited to authorized personnel, and guests should be escorted at all times. Cabinets used to house customer equipment should have locks.
Does the provider offer multiple connectivity options? Colocation facilities that have contracts with multiple Internet service providers (ISPs) save customers the trouble of negotiating for these services on their own. Multiple ISPs also enable redundant connectivity to reduce the risk of downtime in the event of a service provider outage.
Colocation reduces capex costs while providing greater availability, physical security, power capacity and connectivity options than onsite data centers..
Does the colocation provider offer value-added services? IT equipment hosted in a colocation facility still requires management. Best-in-class colocation providers offer "smart hands" services — onsite staff with the skills and experience to handle many administrative and troubleshooting tasks.
Has the colocation provider obtained certifications? Certifications show that the colocation provider follows industry standards and best practices for security and regulatory compliance. To obtain the SOC 2 Type 2 certification, for example, the colocation provider must have certain security controls and procedures and undergo an annual audit.
Colocation Services from GDS
GDS Data Center Colocation Services were designed to meet the needs of today's IT environment. The GDS facility is secured with card key access controls and 24x7 monitoring. Customer access is limited to designated employees and requires GDS employee escort at all times.
The facility features 40RU cabinets that are deep enough to accommodate most devices up to 35 inches in length. Locking cabinets help ensure the physical security of the customer's equipment. The data center supports both 120VAC and 240VAC power, with UPS and generator backup, and features redundant HVAC units with 24x7 temperature monitoring.
GDS has contracted with three ISPs, and offers smart hands services. We have obtained SOC 2 Type 2 certification and are compliant with various government and industry regulations.
Moving from an onsite data center to a colocation facility offers many benefits, but selecting the wrong facility can be an expensive mistake. Let GDS show you how our colocation services and state-of-the-art data center are ideal for your critical IT systems.
---
Benefits of Managed IT Services from Global Data Systems
Strategic Managed IT: We help you solve your technology related business problems.
Connectivity: We get you reliable, secure connectivity anywhere in the western hemisphere in 48 hours.
Support: When you need help simply call our 24x7x365 support number.
Billing: Instead of managing hundreds of vendors - get one, easy to read bill from GDS.