The Role of LTE Wireless and Satellite Services in Software-Defined WAN
Changing traffic patterns and bandwidth requirements are forcing organizations to rethink their WAN architectures and data transport options. In the past, most applications and resources were hosted in the corporate data center, and branch locations connected to headquarters in a hub-and-spoke architecture. Today, the WAN primarily supports Internet traffic and cloud access, making traditional designs costly and inefficient.
Software-defined WAN (SD-WAN) has emerged to address this new paradigm by creating a more flexible architecture that combines multiple transport services. Through application-aware visibility and policy-based automation, SD-WAN makes routing decisions in real time based upon network conditions and application requirements.
But choosing the right data transport remains a tricky proposition. While much of the conversation surrounding SD-WAN has focused on the use of broadband Internet links, organizations should also consider LTE wireless and satellite services when designing the hybrid WAN. Here are the primary use cases for these alternative transport options.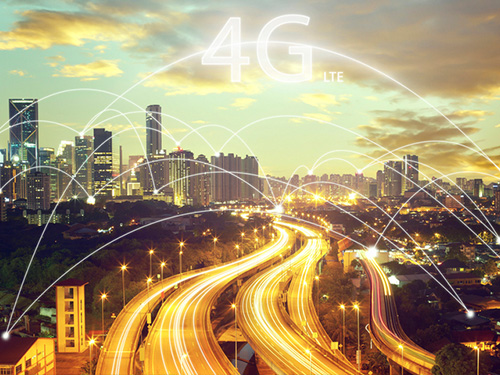 4G/LTE
In the past, LTE wireless was seldom used for WAN connectivity due to cost, bandwidth and performance issues. Those drawbacks are largely a thing of the past, and LTE offers several benefits that make it attractive.
4G LTE provides speeds of up to 1Gbps for stationary devices, so it's capable of handling large data transfers and supporting interactive applications such as voice and video. It is widely available across the U.S., making it a good solution for locations that lack access to reliable broadband or MPLS services.
But perhaps the biggest benefit of LTE lies in the fact that it can be provisioned far more quickly than MPLS or broadband. In fact, LTE can provide near-instantaneous connectivity that can be turned on and off as needed. This enables organizations to rapidly provide Internet access to new locations and temporary pop-up sites. LTE is also more resilient than wired network infrastructure, making it ideal for business continuity. SD-WAN enables automatic failover from wired to wireless service in the event of an outage.
Changing traffic patterns and bandwidth requirements are forcing organizations to rethink their WAN architectures and data transport options.
Satellite
Satellite services are also highly resilient and offer the added benefit of providing connectivity virtually anywhere in the world. That makes satellite ideal for oil-and-gas companies that need to support remote locations and offshore operations. Organizations in many other industries use satellite to create a global backup network that ensures WAN availability in a disaster.
Very small aperture terminal (VSAT) satellite solutions, which use a small dish antenna to send and receive transmissions from a satellite, are typically used for WAN transport. Dedicated bandwidth VSAT services are ideal for large enterprises with numerous locations and bandwidth-intensive applications. Shared bandwidth services, in which customers "contend" for the available bandwidth, are a cost-efficient option for organizations with more modest requirements. However, satellite is significantly more expensive than other data transport services.
VSAT services are also subject to "rain fade," the deterioration of radio frequency signals due to precipitation. Organizations can minimize this problem by using services that operate in lower frequency ranges and using technologies that control transmit power and provide error correction.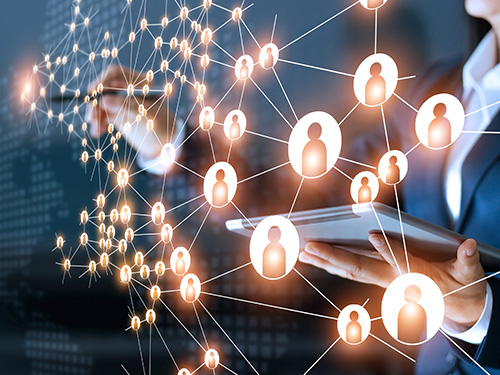 The Bottom Line
SD-WAN gives organizations the flexibility to create a hybrid WAN that incorporates multiple transport options. While MPLS and broadband Internet are suitable for most applications, LTE wireless and VSAT services offer compelling benefits for specific use cases.
GDS offers managed and secure SD-WAN, mobile and remote connectivity, and offshore connectivity to support every requirement. Our experts can help you evaluate the various data transport options and create a WAN solution that precisely meets your business needs and budget.