How to Choose the Right Connectivity Provider for Your Business
For decades, the term "telecom provider" was just a fancy way of referring to the phone company. Now there is a wide range of options for voice and data connectivity, and choosing the right one is critical to the success of business operations.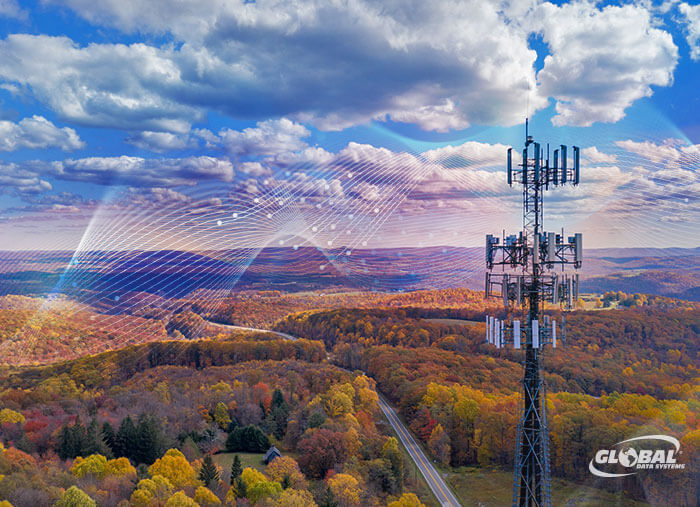 Telecom services impact everything from communication and collaboration to cloud and data center access to customer engagement. They also represent a significant portion of the typical IT budget. Choosing the wrong provider can be a costly mistake.
There's no such thing as a "one size fits all" connectivity solution. The right provider will precisely align telecom features and services with your specific IT, financial and operational requirements. Ideally, the provider will understand the needs of your industry and have developed solutions for similar organizations.
Ask the Right Questions
The first step in choosing the right provider is to determine your telecom and business needs. Do you feel like you're getting value for your telecom dollar, or are you spending too much for your current service? Are you getting adequate reliability, performance and support? Are your telecom services standing in the way of your business objectives? What are your biggest connectivity headaches?
Armed with the answers to these questions, you can begin evaluating connectivity providers. Remember, you aren't limited to the legacy phone carriers and cable services in your area. Nimble and innovative providers such as Global Data Systems offer unique solutions that may better fit your needs and budget.
Sit down with the provider's representative to discuss what options are available. Best-in-class providers will listen carefully and evaluate your requirements before designing a solution.
Consider All the Details When it Comes to a Connectivity Provider
The relationship with the connectivity provider doesn't end with provisioning the service. Connectivity is much more than a dial tone or a green light on a router. Yes, availability is critically important — if the network is down, your business is down. But what happens if there is a problem? Is someone monitoring your network? How easy is it to get support?
What about management? Does the provider manage the networking equipment and services, or is that your team's responsibility? Does the provider apply patches and upgrades? Are security controls built in? Who is responsible for responding to incidents?
GDS has developed a comprehensive suite of solutions that simplify connectivity for your organization.
Perhaps most importantly, how flexible is the solution? Many organizations need telecom services that can expand to support growing numbers of users and locations across an ever-larger geographic footprint. Traditional carrier services are notoriously inflexible, with rigid bandwidth restrictions and long waits to provision new services. Agile providers will have the ability to respond quickly to your changing requirements.
How GDS Can Help
Clearly, selecting a connectivity provider isn't as simple as calling your local phone company. Many organizations find the process overwhelming, and simply lack the time, skills or resources to evaluate the available options.
GDS has made the process easy. We have developed a comprehensive suite of solutions that simplify connectivity for your organization. Through our interconnectivity agreements with carriers around the world, we are able to provide connectivity for even the remotest sites as well as inland marine and maritime operations. Everything you need is included — networking equipment, security, around-the-clock monitoring and management, and our world-class customer support. We even present you with one simple bill for all GDS services across all of your locations.
Selecting a connectivity provider doesn't have to be complicated, and you don't have to settle for telecom services that don't meet your requirements. The experts at GDS can design and deliver a solution that is finely tuned to the needs of your unique business.
---
Benefits of Managed IT Services from Global Data Systems
Strategic Managed IT: We help you solve your technology related business problems.
Connectivity: We get you reliable, secure connectivity anywhere in the western hemisphere in 48 hours.
Support: When you need help simply call our 24x7x365 support number.
Billing: Instead of managing hundreds of vendors - get one, easy to read bill from GDS.