How SD-WAN Maximizes the Advantages of Mobile Connectivity
Organizations are increasingly reliant on WAN connectivity for branch locations and remote sites. Employees need a reliable and secure network to access corporate IT resources and cloud services. Bandwidth demands are growing due to the rise of latency-sensitive applications such as video conferencing.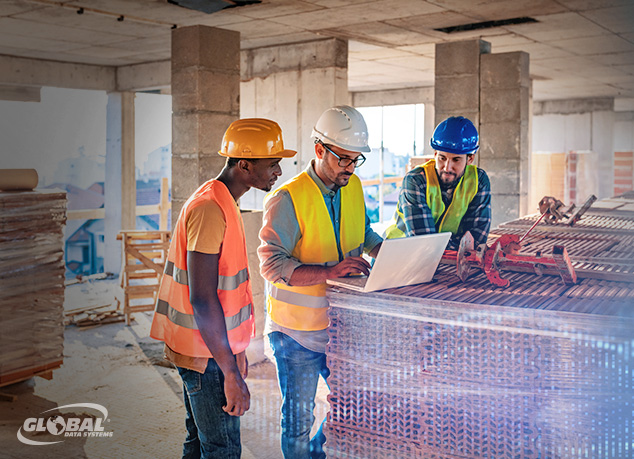 Mobile workers typically rely upon cellular connections for communication, collaboration and real-time data access. Generally, these cellular links are enabled by employees' personal devices and disconnected from the corporate WAN. However, software-defined WAN (SD-WAN) technology enables a new approach.
SD-WAN adds a software layer that sits on top of multiple data transport options. Organizations can incorporate cellular, broadband and fiber Internet, satellite and other services according to their business needs. The software intelligently routes data over the global, hybrid WAN based upon application requirements and network conditions.
With SD-WAN, organizations can fully leverage cellular service to support mobile workers and Internet of Things (IoT) applications. They can also utilize cellular for backup connectivity in the event of a disruption in traditional WAN links. Cellular can be used for temporary connectivity until traditional WAN services are provisioned, or as the primary link in remote locations where other WAN services aren't available.
Enabling True Mobility
More and more organizations are adopting SD-WAN to improve WAN performance and security, simplify management, and reduce telecom costs. SD-WAN also gives IT teams greater visibility into network traffic across the distributed enterprise. By incorporating cellular into the SD-WAN, organizations can optimize WAN connectivity for mobile users.
Offering secure, reliable, mobile connectivity to your workers is easy with the GDS NOMAD Infinity.
It's inefficient for mobile users to connect to the corporate WAN using traditional techniques such as virtual private networks (VPNs) — particularly when using cloud-based applications and services. Direct connections to the Internet via cellular simplify user access and minimize latency, but they introduce administrative complexities and security risks.
SD-WAN overcomes these drawbacks. It provides centralized authentication and policy enforcement for cellular connections, and enables the integration of layered security controls and end-to-end encryption. It also extends WAN optimization, traffic shaping, application prioritization and other capabilities to cellular links to improve performance. Bandwidth can be managed and controlled based upon business needs.
When cellular is used as a temporary or backup connection, it can simply be added into SD-WAN routers, gateways and appliances. For true mobile connectivity, however, you need a high-speed, ruggedized network card that supports multiple devices. Best-in-class mobile SD-WAN solutions integrate cellular access, onboard security and more in a portable, plug-and-play unit.
NOMAD Infinity from Global Data Systems
That's what NOMAD Infinity from GDS delivers. It's an all-in-one solution featuring a cellular mobile router with two LAN ports and built-in 802.11ac Wave 2 wireless. It includes secure threat management, an application-aware firewall and web content filtering, which work together to detect and respond to attacks. IP-SEC VPN support protects sensitive data traveling across the Internet.
While most LTE services offer only "best-effort" data transport, our solution uses Quality of Service (QoS) technology to deliver a differentiated service. Customers can assign priority QoS to business-critical applications such as dispatch, logistics, command and control, telematics, and monitoring. Best of all, NOMAD Infinity delivers cellular services in a fix-rated pricing model instead of charging you per gigabyte.
NOMAD Infinity is ideal for industry sectors with a highly mobile workforce, including energy, engineering and construction, home health, and many others. It also enables workers to set up temporary connections at job sites and "popup" retail locations, and supports emergency services and business continuity plans.
Cellular services are vital for mobile and remote connectivity. SD-WAN maximizes the advantages of mobile by enabling seamless WAN access with integrated security and optimized performance.
---
Benefits of Managed IT Services from Global Data Systems
Strategic Managed IT: We help you solve your technology related business problems.
Connectivity: We get you reliable, secure connectivity anywhere in the western hemisphere in 48 hours.
Support: When you need help simply call our 24x7x365 support number.
Billing: Instead of managing hundreds of vendors - get one, easy to read bill from GDS.