How SD-WAN Enables the Edge Computing Model
The IT environment is increasingly distributed thanks to remote work and the Internet of Things (IoT). Hundreds or even thousands of devices are now accessing the network from outside the corporate data center, making it difficult to ensure performance, reliability and security. These challenges have contributed to the rise of the edge computing model.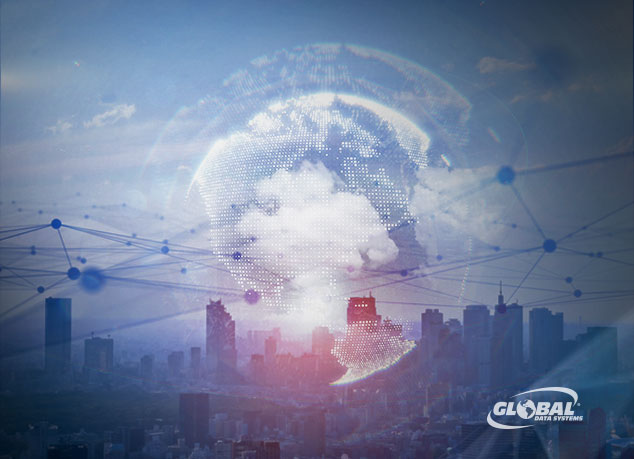 The term "edge" is a metaphor for the outer perimeter of the network, where distributed users and devices connect. Compute and storage resources are moved to the network edge to enable faster access to data. Data is processed closer to its source, as opposed to traveling to a centralized data center or the cloud.
The benefits of this approach come down to physics. By limiting the distance data must travel, organizations can reduce bandwidth requirements while minimizing latency and improving security. Edge computing enables organizations to reduce the amount of data moving through the network and improve the performance of mission-critical applications.
That does not mean the network is less important. On the contrary, the adoption of edge computing is creating greater demand for wide-area networks (WANs) with the flexibility, scalability and reliability to support today's distributed architectures. Software-defined WAN fits the bill.
Connecting the Edge
Edge computing requires organizations to implement "micro data centers" equipped with one or more servers, storage and networking gear. A micro data center could be located in a branch office, retail store, warehouse facility or field location, and consist of a single rack of equipment. The edge infrastructure captures data from local devices such as point-of-sale, building management or video surveillance systems, and processes it as much as possible before it must be sent to the data center or cloud. Additionally, content can be cached locally for an enhanced user experience.
Traditional WAN architectures based on MPLS connectivity are not well suited to the distributed computing environment. Typically, Internet traffic from remote locations is backhauled through the corporate data center, negating the benefits of the edge computing model. What's more, legacy WANs lack centralized visibility and control, which means that a network administrator must visit each location to handle any configuration changes.
SD-WAN offers a far better approach, enabling organizations to create a hybrid network comprising multiple transport types, including broadband Internet, cellular and satellite. Application-aware software automatically makes policy-based routing decisions based upon real-time network conditions and workload requirements. IT can prioritize various types of traffic and manage everything from a centralized console, providing the agility to adapt to changing demands.
Extending the Network
While traditional networks have a hub-and-spoke topology, SD-WAN can be configured in a full mesh architecture. This enables remote users and sites to securely connect to each other, conserving bandwidth and eliminating the need for complex routing and firewall rules. It also further enhances reliability — individual edge data centers will remain operational even if a link in the central data center goes down.
The adoption of edge computing is creating greater demand for wide-area networks (WANs).
Because SD-WAN creates a virtualized network based on software, security tools can be integrated into the network from end to end. Organizations can gain the protection of next-generation firewall, intrusion prevention and content filtering, with virtual private network (VPN) capabilities for secure site-to-site connectivity.
The transition to a remote workforce and the growth of the IoT have caused a seismic shift in network traffic patterns. Many organizations are exploring edge computing as a means of reducing latency to enable real-time data analytics and improved application performance. As a bonus, edge computing can also conserve bandwidth and enhance security across the environment.
The linchpin is SD-WAN, which helps ensure secure, reliable connectivity for edge deployments. To learn how SD-WAN can benefit your edge computing initiative, give us a call. Or click here to learn about our fully managed and secure SD-WAN solution.
---
Benefits of Managed IT Services from Global Data Systems
Strategic Managed IT: We help you solve your technology related business problems.
Connectivity: We get you reliable, secure connectivity anywhere in the western hemisphere in 48 hours.
Support: When you need help simply call our 24x7x365 support number.
Billing: Instead of managing hundreds of vendors - get one, easy to read bill from GDS.