5 Ways the Right SD-WAN Solution Can Help You Meet Today's Demands
In a recent global survey, almost 80 percent of remote workers reported difficulties connecting to company IT resources. Many of these challenges are related to legacy WAN architectures that don't support today's connectivity requirements.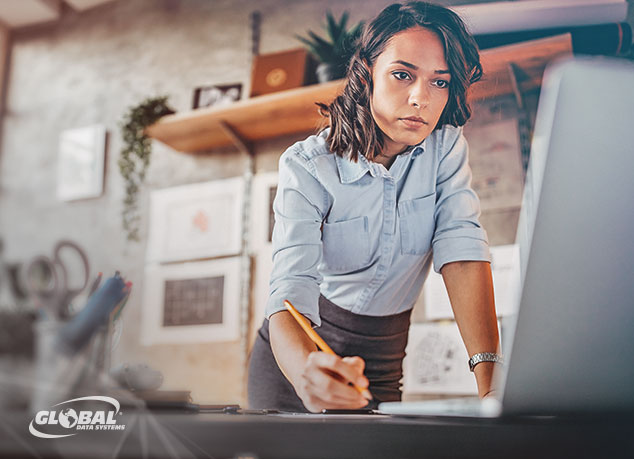 Traditional WANs were designed to provide branch offices with access to applications that resided in the corporate data center. All traffic — including Internet traffic — is routed through the data center in a hub-and-spoke design. This works well enough for accessing email and occasional web browsing, but cannot keep pace with the growth in demand for collaboration apps and cloud services.
Under continued pressure to support growing numbers of remote workers, many organizations are looking to redesign their WANs to improve performance. This is driving adoption of software-defined WAN (SD-WAN) solutions that create a more flexible, scalable and cost-efficient WAN.
Here are five ways that SD-WAN solutions better support today's distributed operations and work-from-home models:
1. Improved Availability
SD-WAN solutions enable organizations to create a hybrid WAN that combines multiple types of data transport. Depending on the site, the WAN could include broadband Internet, cellular, satellite and MPLS services. If the primary link fails, traffic is automatically routed over another connection to maximize availability.
2. Application Prioritization
SD-WAN solutions are application-aware, which means they can identify the characteristics and requirements of apps and prioritize those that are latency-sensitive. For example, video conferencing and collaboration tools would be given priority over email. Some solutions also use bandwidth management and other optimization techniques to maximize the performance of high-priority applications.
3. Improved Cloud Performance
By eliminating the need to "backhaul" Internet traffic to the corporate data center, SD-WAN solutions improve the performance of cloud applications. Remote sites and users connect to the Internet directly with less latency. This is critically important for work-from-home employees who are highly dependent on cloud services.
4. Enhanced Security
Of course, connecting directly to the Internet creates security risks. SD-WAN solutions integrate a number of security controls, including next-generation firewalls, intrusion prevention, antimalware and content filtering. Organizations can easily establish virtual private networks between remote sites, with end-to-end encryption to protect data traveling over the public Internet.
5. Increased Visibility
Traditional network management platforms are unable to monitor remote users and devices and data traveling over the Internet. SD-WAN solutions have advanced analytics capabilities that give IT teams insight into the performance of the WAN infrastructure. Best-in-class solutions utilize this data to make automatic adjustments to enhance performance.
How GDS Can Help
There are many SD-WAN solutions on the market today, with varying capabilities. GDS offers a fully managed and secure SD-WAN solution that delivers the availability, flexibility, performance and security your business demands. We can rapidly deploy a hybrid WAN that minimizes downtime through automatic failover to a standby connection when an outage is detected.
Our Next-Generation Connectivity technology also manages bandwidth and prioritizes traffic based upon real-time network conditions and application requirements. Advanced security features help to prevent, detect and respond to security threats. Our expert team monitors your network around the clock and quickly responds to any issues. You get one number to call for highly responsive support, and one simple bill for all services.
GDS offers a fully managed and secure SD-WAN solution that delivers the availability, flexibility, performance and security your business demands.
Legacy WAN architectures have been problematic for some time, but rapidly changing usage patterns and the shift to remote work models have pushed them beyond their functional limits. The right SD-WAN solution can overcome these challenges with better traffic management, application optimization and improved security. Let the networking experts at GDS design and implement an SD-WAN solution that helps you meet today's demands.
---
Benefits of Managed IT Services from Global Data Systems
Strategic Managed IT: We help you solve your technology related business problems.
Connectivity: We get you reliable, secure connectivity anywhere in the western hemisphere in 48 hours.
Support: When you need help simply call our 24x7x365 support number.
Billing: Instead of managing hundreds of vendors - get one, easy to read bill from GDS.