5 Use Cases for 5G Cellular WAN Connectivity
Fast and reliable wired broadband has always been the preferred connectivity option for wide-area networks (WANs), but that's not always an option in today's increasingly distributed network environments. Growing numbers of remote users and locations simply can't be reached by physical connections such as cable, DSL and fiber optic lines.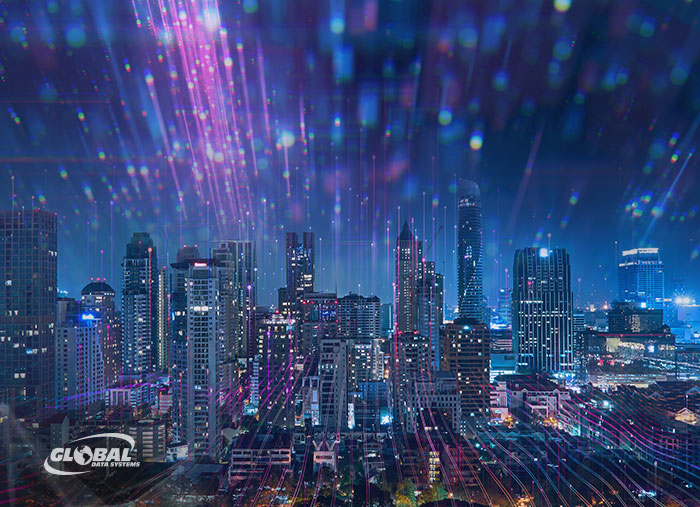 However, the continued enhancement of cellular networks creates a viable connectivity alternative. Fifth-generation (5G) broadband cellular networks can deliver fiber-like performance but with the versatility of a wireless connection, making them ideal for connecting those who can't be reached by traditional wired WANs.
5G is up to 20 times faster
With data transmission rates of up 10 gigabits per second, 5G is up to 20 times faster than 4G networks. At that speed, it can reliably support the throughput requirements for voice, video and other critical applications that require zero latency and higher speeds. It also offers significant improvements in capacity that make file-sharing and team collaboration faster and more efficient.
For years, cellular was reserved for secondary failover connections. However, one recent survey found that roughly half of all organizations with software-defined WAN (SD-WAN) environments use 5G as their primary transport option.
Key Use Cases for 5G WAN connectivity:
Remote Broadband. Organizations may be unable to procure reliable broadband connectivity for locations in rural and remote areas. Laying last-mile fiber networks in sparsely populated areas is exorbitantly expensive, and environmental barriers such as mountains, forests and lakes interfere with line-of-sight Wi-Fi connections. High-speed 5G essentially eliminates the last-mile barrier with data transmissions equal to or better than some fixed broadband options.
Maritime Connectivity. Shipping vessels, fishing boats, offshore oil rigs and other maritime operations require access to real-time or near-real-time data and communications. Wired connections are obviously impossible, and Wi-Fi has severe range limitations. Satellite has been the only real alternative, but it can be pricey. Recently, more organizations have been using cloud-managed 5G solutions featuring specialized routers and antennas to extend cellular range and provide reliable connectivity with greatly reduced data rates.
Industrial Controls. Industrial controls such as Supervisory Control and Data Acquisition (SCADA) systems are deployed in factories and field operations such as oil and gas facilities to gather real-time data about equipment operations and conditions. High-speed 5G can provide the connectivity needed to collect data from control sensors and link that data with back-office applications for rapid analysis.
Temporary or Mobile Operations. Engineers, construction crews, farmers, ranchers, utility companies and first responders are among those who rarely work at fixed locations. Still, they need to be able to access data, applications and network resources with the same reliability and security you'd expect in a more permanent facility. The lead time for establishing traditional WAN services is typically measured in months, which isn't practical for the transient nature of the work. With 5G, cellular network connections can be established quickly with minimal involvement of IT.
5G can reliably support the throughput requirements for voice, video and other critical applications.
Internet of Things. IoT devices require a connectivity solution to efficiently move data from the collection points to back-end analytics engines. Wi-Fi has been the traditional choice, but distance, capacity and scalability are all challenges. The greater speeds and capacity of 5G networks can support bandwidth-intensive use cases such as telemedicine, smart utilities, facilities management, surveillance systems and supply chain monitoring that require always-on connections with very low latency.
Traditional wired WANs are fast and reliable, but cabling requirements limit them to use cases involving fixed locations. Ultra-fast 5G cellular networks have emerged as perhaps the ideal WAN connectivity, offering the speed, capacity and scalability to support growing numbers of remote users and locations. Contact us to learn more about creating a 5G transport option for your WAN environment.
---
Benefits of Managed IT Services from Global Data Systems
Strategic Managed IT: We help you solve your technology related business problems.
Connectivity: We get you reliable, secure connectivity anywhere in the western hemisphere in 48 hours.
Support: When you need help simply call our 24x7x365 support number.
Billing: Instead of managing hundreds of vendors - get one, easy to read bill from GDS.