4 Questions for Potential Voice & Collaboration Partners
Hybrid work models place a premium on effective communication and collaboration to link hyper distributed workforces, but research suggests inadequate solutions are compromising operations and creating dire bottom-line impacts.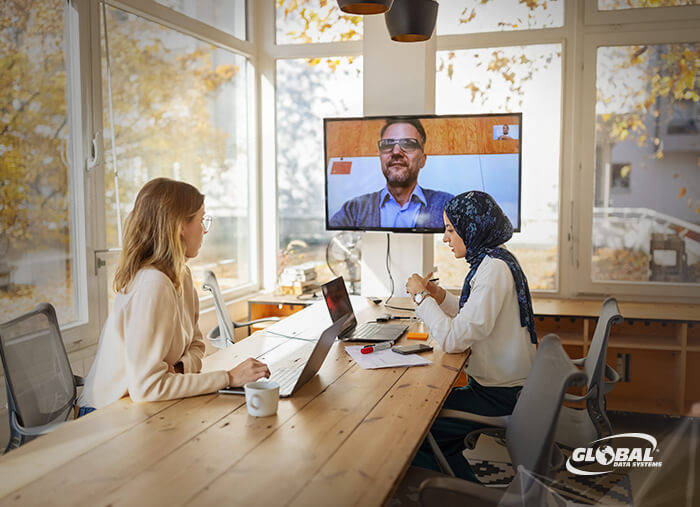 U.S. businesses are losing up to $1.2 trillion each year due to ineffective communication, according to a 2022 study by Grammarly and The Harris Poll. Researchers estimated that business teams are losing the equivalent of nearly an entire workday (7.47 hours) each week because of communication breakdowns.
Aging technology is part of the issue. Many companies are still operating with voice and collaboration systems that predate the modern digital workplace. Aging on-premises unified communication and collaboration (UCC) systems often lack important capabilities such as mobile and remote connectivity and deeper integration with cloud applications.
These factors are driving more companies to evaluate cloud-based UCC solutions that free them from buying, installing and maintaining on-premises systems. Instead, they get on-demand access to feature-rich and continually upgraded solutions from a provider with specific expertise in communication and collaboration solutions.
Choosing a communications provider is an important decision that can shape the future of your business. You want to work with a team that understands your needs and goals and has the technical expertise to help you reach your objectives. Here are four questions you should ask potential partners:
What is your communication and collaboration background?
Don't underestimate the value of longevity and stability. Well-established firms that have been in business during the long evolution of voice and collaboration technologies are more likely to have the engineering depth and expertise to support modern platforms. They will also have made investments in network operations centers, training facilities and demonstration labs that can help deliver a great customer experience. Look for partners with a solid track record implementing a full range of cloud-based solutions, including voice, video, chat, conferencing and file-sharing.
U.S. businesses are losing up to $1.2 trillion each year due to ineffective communication.
What is your solution architecture?
On-premises remains the most common deployment model for UCC. As a result, many providers offer hosted solutions that are essentially hardware-based, on-premises solutions that have been adapted to be cloud-ready. They can take a year or more to provision and deploy, and they will still be challenging to maintain and upgrade. Look for a partner who offers a platform that is designed to take full advantage of the cloud's elasticity. These solutions can be up and running within weeks, with the flexibility to deploy in public, private or hybrid cloud environments.
What are your support capabilities?
Communication disruptions or outages have significant consequences, including safety hazards, lost productivity and missed business opportunities. It is imperative that your voice and collaboration partner has strong remote monitoring and management tools that provide real-time visibility into device, platform and network conditions. A help desk staffed by certified technicians should also provide a single point of contact for any support or troubleshooting issues.
What security measures do you use?
Security is a concern when moving any workload to the cloud and surrendering the complete control possible with on-premises infrastructure. Leading voice and collaboration providers will have multiple security controls to minimize the risk. In addition to conventional measures such as firewalls and intrusion detection and prevention systems, they often use end-to-end encryption, multifactor authentication controls, virtual LANs, enterprise session border controllers and more.
Hosted communication and collaboration solutions provide organizations with the agility and flexibility necessary to support increasingly distributed operations with a full range of communication options. However, choosing the right provider can be a challenging process. The experts at GDS can help implement a solution that takes your business communications to the next level. Contact us to learn more.
---
Benefits of Managed IT Services from Global Data Systems
Strategic Managed IT: We help you solve your technology related business problems.
Connectivity: We get you reliable, secure connectivity anywhere in the western hemisphere in 48 hours.
Support: When you need help simply call our 24x7x365 support number.
Billing: Instead of managing hundreds of vendors - get one, easy to read bill from GDS.