Why a Network Assessment Is Critical to the Success of Hosted Unified Communications
Many organizations have implemented communication tools in an ad hoc manner to facilitate collaboration among dispersed employees. The unfortunate downside is a fragmented communication environment that leads to inefficiency and a poor user experience.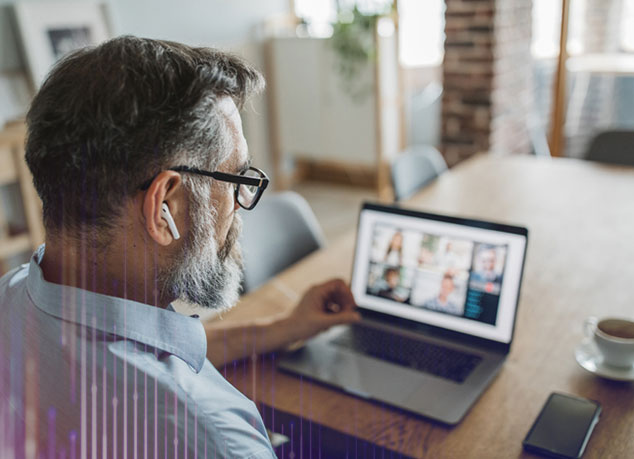 Without a coherent strategy for business communications, organizations wind up with a plethora of tools that don't work well together. One study found that workers are using four separate collaboration applications, on average, with many using six or more. In many cases, these tools aren't used consistently across the organization.
Unified communications (UC) can help bring order to the chaos. As the name implies, Unified communications unites voice, instant messaging, conferencing and other tools in one platform. Users can access these tools from one interface, and seamlessly switch between the various communications channels.
To maximize the benefits of cloud-based UC, organizations should plan carefully to ensure that the platform delivers the capabilities and performance they need. As part of the planning phase, organizations should conduct a thorough assessment of the network to ensure it can support IP communications.
The Value of Cloud-Based Communications
Deploying cloud-based unified communications makes good business sense for several reasons. As with any cloud solution, it enables organizations to gain access to the latest capabilities without upfront capital investments. Installation is streamlined and maintenance and support become the responsibility of the service provider. Cloud-based UC has an added benefit as well — it makes it easy to extend full-featured business communications to workers regardless of location.
UC builds upon Voice over IP (VoIP) technology, which enables the delivery of voice and multimedia communications over Internet Protocol networks. When communication is a network application, you no longer need a purpose-built phone system. Communication services are provided by software on standard servers, which can be hosted in the cloud.
You don't need a separate communications network, either, which means there is less infrastructure to manage and maintain. At the same time, the data network becomes increasingly important. Business communication tools demand the highest levels of network availability and performance.
However, most networks were designed for "best-effort" delivery. Data packets can be subject to traffic and routing problems that cause them to be delayed or delivered out of order. This results in packet loss, latency and jitter that cause garbled voice calls and choppy video conferences. All of these problems are correctable, but it's important to discover them early in the implementation process.
The GDS Hosted United Communications Solution
That's why GDS recommends that a network assessment be conducted before deploying our hosted UC services. Our experts follow a standard assessment methodology that begins with a review of your Internet and voice circuits, network equipment, current voice services and call flow. We then evaluate the impact of hosted UC services on network performance and provide recommendations for remediating any deficiencies.
Unified communications unites voice, instant messaging, conferencing and other tools in one platform.
The assessment is designed to ensure that you gain maximum value from our nCONTACT hosted unified communications solution. With nCONTACT, your team gains access to voice, presence and chat services via an intuitive interface that optimizes productivity and collaboration. The solution is hosted in our enterprise-class data centers for maximum reliability, and backed by 24x7x365 support.
The right hosted UC platform will give your remote employees the communication and collaboration tools they need in one platform that integrates seamlessly with your business processes and workflows. Let GDS show you the features and benefits of our nONTACT solution and ensure that your network will provide a high-quality user experience.
---
Benefits of Managed IT Services from Global Data Systems
Strategic Managed IT: We help you solve your technology related business problems.
Connectivity: We get you reliable, secure connectivity anywhere in the western hemisphere in 48 hours.
Support: When you need help simply call our 24x7x365 support number.
Billing: Instead of managing hundreds of vendors - get one, easy to read bill from GDS.