Managed Private Cloud: Your Secure, Reliable and Flexible IT Environment
The traditional on-premises IT environment is typically built on a box-by-box basis, with devices added as needed, configured independently and managed manually. Years of continually adding servers, storage and networking gear to meet evolving business needs has resulted in large, complex IT infrastructures with exorbitant operational costs.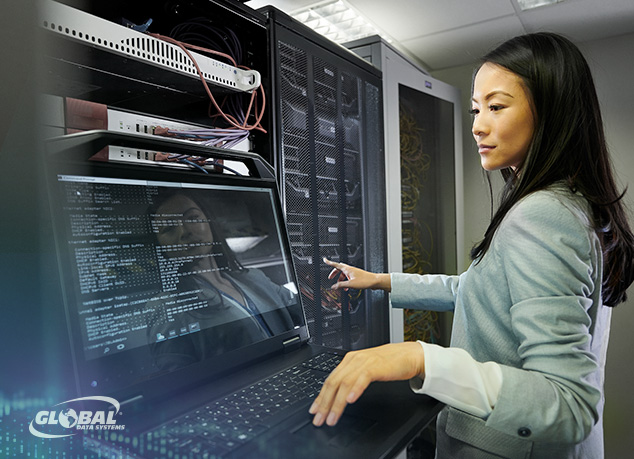 Although organizations are shifting many applications and services to the cloud, that's not always the best choice. Many companies prefer to keep some workloads on privately owned systems for security reasons. Private cloud platforms give organizations the flexibility and scalability of cloud computing while providing onsite control over the IT infrastructure. However, building out a private cloud comes with significant cost, complexity and risk.
Managed private cloud services strike a balance between cost and privacy. A managed services provider (MSP) delivers a private cloud environment in an enterprise-class data center while assuming responsibility for most administrative and management functions. Companies can "rent" servers, storage and other essential infrastructure in a single-tenant model.
Onsite IT Challenges
In-house data centers can be multi-million-dollar investments, depending on the size, location and function of the facility. For example, a 500-square-foot data center capable of supporting 16 racks of equipment in a Tier II facility can cost $1.2 million, according to the Uptime Institute.
Many small to midsize organizations try to make do with the space they have available, stashing their IT equipment in a storeroom, office or even a cubicle area. However, this leaves the business susceptible to downtime from power failures, connectivity outages and physical hazards. Additionally, there is limited room for expansion as IT needs increase.
No matter where the equipment is located, there are recurring expenditures for power and cooling, connectivity, hardware, software, staffing, and more. Ongoing equipment refreshes add up as well. Servers and other gear typically must be replaced every five years, with installation, maintenance and management costing three times as much as acquisition.
A managed services provider (MSP) delivers a private cloud environment in an enterprise-class data center while assuming responsibility for most administrative and management functions.
It's also difficult to anticipate future IT demands when building onsite IT environments. Overprovisioning capacity to accommodate future requirements wastes resources, but underbuilding can force costly expansion down the road.
How GDS Can Help with Managed Private Cloud
The cloud can help organizations overcome scalability limitations, but the public cloud isn't always the most cost-effective or secure solution. Cloud expenses are often far greater than what organizations expect, and cloud misconfigurations create a very real risk of data loss or exposure.
Managed private cloud services from GDS address these issues, enabling you to gain the benefits of a private cloud without the enormous cost of building out your own infrastructure. You consume the resources of our a private, single-tenant cloud as an operational expense. Your environment will be hosted in our world-class data centers, and meet the most stringent requirements for security, privacy and regulatory compliance.
Other key benefits include:
Seamless scalability. Managed private cloud eliminates the need to overprovision hardware. Our customizable service plans can be scaled up or down to meet your changing business needs and growing numbers of users.
Expert professional services. GDS can help you determine which workloads to move to the private cloud, then design and implement infrastructure to meet your specific requirements. Our migration services help minimize business disruption.
Proactive maintenance. We provide around-the-clock monitoring and proactive maintenance to ensure that your private cloud delivers the highest levels of performance, availability and security.
World-class hosting. Our data centers feature N+1 redundancy to ensure that your systems are always available, and robust security to protect against physical and logical threats. Automated failover to one of our geographically dispersed facilities helps maximize resilience.
Owning and operating an on-premises IT infrastructure has always been a costly and complex undertaking. What's more, the traditional IT environment is ill-suited to today's dynamic requirements. The public cloud is a good alternative for many workloads, but some IT services need to remain private. GDS managed private cloud solutions provide the perfect mix of security, privacy, flexibility and operational efficiency.
---
Benefits of Managed IT Services from Global Data Systems
Strategic Managed IT: We help you solve your technology related business problems.
Connectivity: We get you reliable, secure connectivity anywhere in the western hemisphere in 48 hours.
Support: When you need help simply call our 24x7x365 support number.
Billing: Instead of managing hundreds of vendors - get one, easy to read bill from GDS.