Put Your Disaster Recovery Plan to the Test
In a recent global survey conducted by Dimensional Research, 95 percent of IT decision-makers reported that their companies have disaster recovery plans. However, only 24 percent said their plans are up-to-date, well-documented and tested often. That's a recipe for … well … disaster!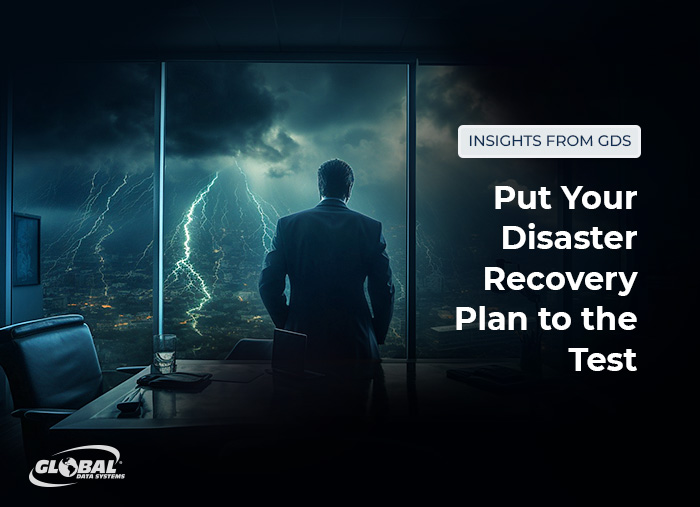 Disaster recovery plans should document a structured approach for regaining access to critical systems, applications and data in the event of outages that disrupt operations. It's not a one-time project, but a continuous and evolving process. Plans must evolve to address frequent changes in technology, business processes and operational requirements. Failure to do so increases the risk of downtime and data loss during an outage.
More than two-thirds of organizations forced to activate their plans have issues with the recovery process, according to a January survey by Janco Associates. Common issues cited by respondents include errors in the plan (65 percent), outdated plans (48 percent), lost passwords (37 percent) and poor documentation (12 percent).
1. Plan Reviews
These evaluations focus on the documentation, policies and procedures outlined in the plan. The plan owner and other key stakeholders thoroughly examine the plan's contents to ensure it is comprehensive, up-to-date and aligns with the organization's current infrastructure and priorities. This type of testing is invaluable for identifying gaps, inconsistencies or outdated information within the plan.
2. Tabletop Exercises
These tests are designed to evaluate a plan through scenario-based discussions and problem-solving. Key personnel from various departments will gather to role-play their responses to hypothetical disaster scenarios, discussing their individual responsibilities, communication strategies and decision-making processes. These exercises test not only the technical aspects of the recovery plan but also the coordination, decision-making and problem-solving skills of the team members. This helps organizations identify weaknesses, improve coordination and enhance their overall disaster recovery preparedness without the need for actual system testing.
Only 24% of businesses keep their disaster recovery plans up-to-date and test often.
3. Simulation Tests
This is the most comprehensive and rigorous form of DR plan testing. It involves simulating a real disaster scenario, such as a data center outage, a cyberattack or a natural disaster. Simulation tests assess the entire recovery process, including backup systems, recovery sites and cloud resources. They go beyond tabletop exercises by actively testing the technical aspects of the recovery plan, including failover processes, data synchronization, application recovery and resource allocation.
How GDS Can Help with a Disaster Recovery Plan
Regular testing and revisions are essential for maintaining resilience during unexpected disasters or disruptions. However, staffing and budget limitations often lead organizations to bypass this critical process. GDS can help customers develop disaster recovery plans and conduct different testing scenarios to evaluate the effectiveness of existing strategies. We can also provide guidance on evolving technologies and industry best practices to ensure the plan addresses continually changing conditions.
---
Benefits of Managed IT Services from Global Data Systems
Strategic Managed IT: We help you solve your technology related business problems.
Connectivity: We get you reliable, secure connectivity anywhere in the western hemisphere in 48 hours.
Support: When you need help simply call our 24x7x365 support number.
Billing: Instead of managing hundreds of vendors - get one, easy to read bill from GDS.