Cloud Contact Centers Delivering Unprecedented Efficiencies
Many organizations that adopted cloud contact center solutions over the past two years did so out of simple pragmatism — pandemic-triggered restrictions required a transition to remote operations. A happy byproduct of that move has been the pronounced modernization of contact center processes.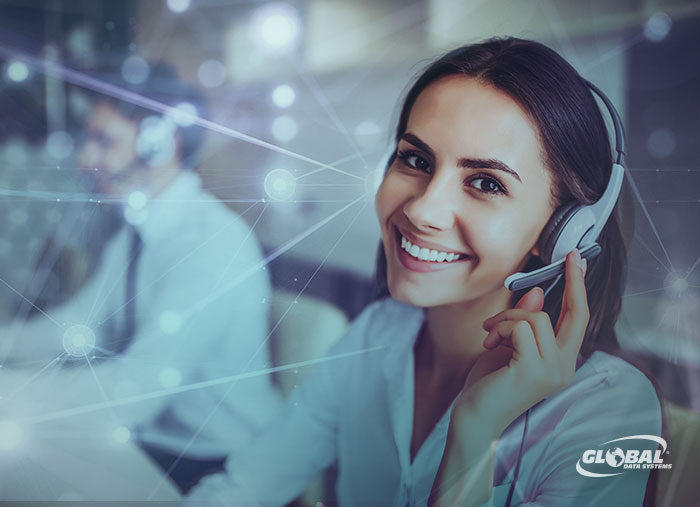 The cloud has enabled new technologies, management practices and staffing models that make contact centers more productive, scalable and resilient. They can maintain strong customer connections with seamless omnichannel interactions, intuitive self-service functions and comprehensive reporting abilities. In addition, workforce optimization, predictive routing and customer experience analytics deliver unprecedented efficiencies.
Only about 6 percent of customer service agents worked remotely before the pandemic, according to a recent study by Deloitte. However, the cloud transition has been so successful that 77 percent of customer service organizations say they are adopting or accelerating work-from-home programs. Eighty percent plan to close their physical contact centers entirely.
Benefits for Both Agents and Customers
Companies that have already moved into the cloud have little appetite for a return to on-premises operations. Why would they? Cloud contact centers can be deployed in just a few days with minimal upfront investment. Most importantly, they deliver state-of-the-art capabilities that improve agent efficiency and the customer experience.
Cloud-based contact centers accommodate increasing customer preferences for digital communication channels. Integrated call distributors and management systems enable customers to communicate by phone, email, live chat, text, mobile apps or social media. Pre-built integrations and open APIs also make it easy for agents to access and share customer or product information across different communication channels.
In addition, the cloud makes it easier to incorporate artificial intelligence (AI) and automation. Virtual agents or "bots" contribute to intuitive self-service functions, predictive routing and 360-degree customer journey analytics.
GDS makes it easy for customers to take advantage of such features and functionality through our enterprise-class Cloud Contact Center service. Leveraging three decades of experience with enterprise communications and networking technologies, we've developed a service that allows businesses to access sophisticated capabilities with minimal effort.
The GDS Solution
We offer three service options to meet a range of requirements for small, midsize and large businesses. All versions feature powerful unified communications (UC) tools that unite telephony, email, voicemail, messaging, mobility, conferencing and more into a single integrated platform. Calls, emails and web chats are routed through a single queue so agents can respond quickly and consistently regardless of the communication channel the customer chooses.
The cloud has enabled new technologies, management practices and staffing models that make contact centers more productive, scalable and resilient.
Our intelligent call routing system helps connect customers to agents who are most suited to address their issues. This reduces the need to transfer customers among multiple agents — a common source of frustration.
GDS also makes more customer data available to agents through integration with business applications. For example, CRM integration makes it easy to compile a digital record of customer interactions and push that information to agents so they can deliver a more personalized customer experience.
As with other cloud services, the GDS Cloud Contact Center delivers distinct cost advantages by eliminating the need to purchase, house and maintain on-premises infrastructure. The cloud model also makes it simple to add new capabilities as technology evolves — an important consideration given that contact center infrastructure becomes obsolete in just three to five years.
Although many businesses adopted cloud contact centers out of necessity, these platforms have opened the door to new efficiencies through increased modernization. If you're considering updates to your contact center solution, we'd welcome the opportunity to demonstrate the many benefits of the GDS Cloud Contact Center.
---
Benefits of Managed IT Services from Global Data Systems
Strategic Managed IT: We help you solve your technology related business problems.
Connectivity: We get you reliable, secure connectivity anywhere in the western hemisphere in 48 hours.
Support: When you need help simply call our 24x7x365 support number.
Billing: Instead of managing hundreds of vendors - get one, easy to read bill from GDS.