Why Strategic IT Planning Should be on Your Agenda
IT systems should create value for your organization, drive operational efficiencies and support growth. Given the constantly evolving nature of technology, those objectives are always going to be moving targets. That's why organizations should regularly engage in strategic IT planning to identify how technology assets are currently performing and where future investments will produce the most benefit.
Strategic IT planning is meant to establish a technology roadmap for the organization, encompassing not only your actual IT infrastructure but also your in-house talent, leadership and processes. The plan should establish how technology will be used for current operations as well as for longer-term initiatives, and it should establish a framework for achieving those goals by establishing priorities, aligning resources and identifying actions that must be taken.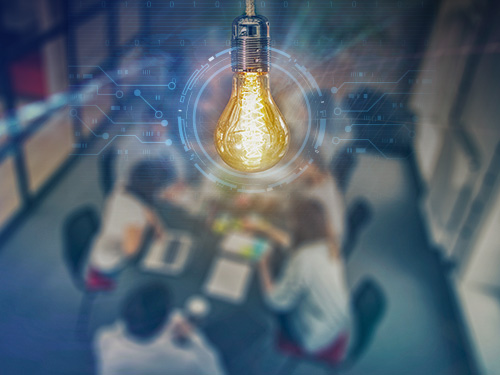 IT Planning is Important for Your Business
This type of IT planning has become particularly important in an era of digital disruption. Mobile, cloud, analytics, artificial intelligence and other technologies are accelerating the pace of change. What's working today may be outdated tomorrow.
However, many C-suite leaders admit this is an area of weakness in their companies. In Gartner's 2018 CIO Survey, only 23 percent of respondents rated their organization as effective or very effective at business strategy and planning, and only 29 percent rated their organization as effective or very effective at IT strategy and planning.
Part of the problem is that IT hasn't really had a place at the strategy table for very long. For decades, IT was seen as a business commodity. Infrastructure consisted of a series of fairly rigid solutions designed to address individual business needs. Web, application and database servers hosted multiple applications that were largely isolated from each other, delivering very specific functions. As a result, IT organizations focused primarily on supporting users and keeping infrastructure up and running in a reactive role.
IT advances are now driving a fundamental shift in the role of the IT organization. Organizations now understand that they must closely align IT strategy with business objectives, and they must be agile enough to rapidly reallocate resources to move in new directions.
In Gartner's 2018 CIO Survey, only 23 percent of respondents rated their organization as effective or very effective at business strategy and planning.
Develop an Effective Strategic IT Plan
Following are some key considerations for developing an effective strategic IT plan:
Involve your business leadership. The days of planning IT resources in isolation from the rest of the business are over. In the age of digital transformation, technology is being integrated into all areas of the business. It's both a cultural change and an operational change. As a result, IT plans must be firmly rooted in the business strategy.
Have well-defined objectives and metrics. The plan should clearly define the organization's strategic goals, as well as the resources that will be required to meet them. There should be a roadmap of essential technology projects, including a summary of the people, processes, applications, hardware and services that will be needed for each.
Understand your timeline. Long-term plans are important for broadly establishing your organization's direction, but the rapid pace of technology innovation can change things in a hurry. Don't look too far down the road when making decisions about planning and funding specific IT initiatives. Most strategic planning pros favor a 12-month horizon for IT planning.
Seek outside guidance. It's important to have input and cooperation from key stakeholders throughout the organization. At times, however, internal politics can get in the way of effective planning. Consider working with an outside consultant such as a virtual CIO to lead the planning. A vCIO can provide executive-level expertise as well as organizational neutrality. With no particular agenda or alliances, the vCIO can more effectively build consensus among stakeholders.