The Right Technologies Enable High-Quality Customer Service during Pandemic
As the COVID-19 pandemic continues, state and local governments are implementing measures to ensure social distancing. That's forcing organizations in virtually every industry to modify their operations in order to stay in business. Many are implementing pickup and delivery services and remote consultations to continue to serve customers.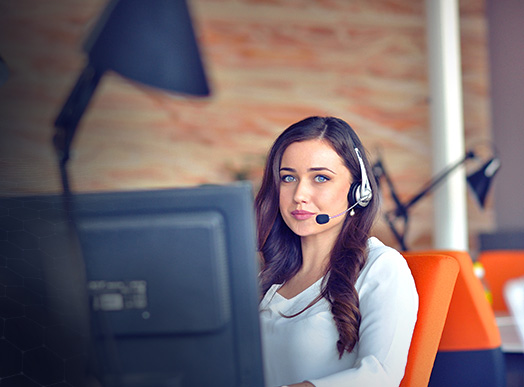 It can be easy to view this crisis as a time to hunker down and simply stay afloat. However, the effects of a poor customer experience can linger long after the crisis is over. As customers increasingly rely upon digital communication channels to engage with your business, it's important to have the right technologies in place to connect with them.
The good news is that modern contact center technologies enable you to engage with customers seamlessly across multiple channels, including voice, chat, text messaging and social media. In addition, best-of-breed platforms offer predictive routing, comprehensive reporting and other tools that help you optimize the customer experience.
It All Starts in the Cloud
Of course, it's also critical to keep employees safe. That's why it makes sense to implement a cloud-based Contact Center as a Service (CCaaS) solution that enables your contact center agents to work safely from home.
Because cloud-based services can be accessed from anywhere, CCaaS solutions facilitate business continuity by giving agents the tools they need to engage with customers from anywhere. And because there is no hardware to install, a CCaaS platform can be implemented quickly and scale as needed to support peaks in demand.
By integrating multiple communication channels into one intuitive interface, CCaaS platforms enable agents to engage with customers without switching back and forth between apps and screens. This agility reduces hold times, increases first-call resolution rates and minimizes the need to transfer calls. Additionally, agents can use text and chat to consult with supervisors and subject-matter experts to gain the insight needed to effectively resolve customer issues.
Ensuring Effective Communications
While some customers will be patient and understanding during this distressing time, many others will be frightened and upset. CCaaS platforms can help reduce frustration by automatically routing customers to the right agent irrespective of communication channel. Reporting tools can provide contact center managers with metrics on hold times, abandon rates and other patterns to help them ensure there are enough agents to effectively handle call volumes.
It's also important to consider how the contact center platform will impact your IT team, which is likely overburdened supporting other stay-at-home workers. Look for a cloud-based solution that's easy to administer and backed by expert management and support.
GDS offers a fully managed hosted contact center solution that delivers all these capabilities and more. It is packed with the latest contact center features and can be customized to support specific business requirements. Its simple, intuitive interface minimizes training requirements, enabling agents to get up to speed quickly. Most importantly, the solution is supported by the experts at GDS to ensure maximum availability and performance.
Most organizations are focused on the operational changes they need to make to keep their businesses running during the pandemic. However, it's also important to ensure a high-quality customer experience. GDS can help with our hosted contact center solution that provides work-from-home agents with all the tools they need in a cost-efficient, flexible and fully managed platform.
Benefits of Managed IT Services from Global Data Systems
Strategic Managed IT: We help you solve your technology related business problems.
Connectivity: We get you reliable, secure connectivity anywhere in the western hemisphere in 48 hours.
Support: When you need help simply call our 24x7x365 support number.
Billing: Instead of managing hundreds of vendors - get one, easy to read bill from GDS.