IT Due Diligence Is an Essential Part of Any Merger & Acquisition Deal
The COVID-19 pandemic is affecting recent merger and acquisition (M&A) activity, but in ways you might not expect. Yes, the number of merger and acquisition deals is expected to decrease due to stock volatility and increased business risk. However, savvy dealmakers can often find merger and acquisition targets at lower premiums during an economic downturn. M&A deals can also provide opportunities for growth when revenue streams are uncertain, and the cost efficiencies that come with consolidation and economies of scale.
Of course, M&A deals involve numerous considerations and require extensive due diligence to ensure proper valuation and minimize risk. Technology is a critical factor that should be thoroughly assessed before any deal is completed. The primary objective is to determine if there are insurmountable challenges that could impact the transaction or post-transaction integration.
Here are three questions to ask: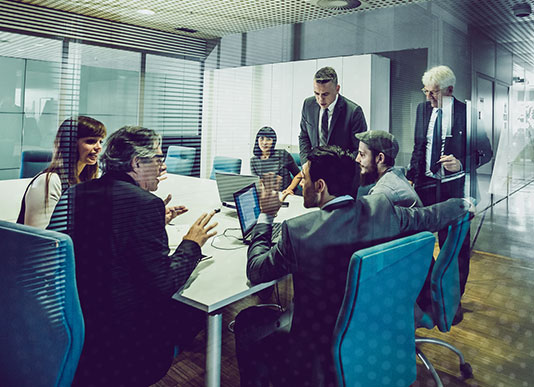 Does the organization have an up-to-date IT infrastructure?
Today's digital business requires a modern IT environment to support operational processes and workflows. Organizations that have not kept their IT infrastructure up-to-date could be vulnerable to system outages, performance problems, data loss and cybersecurity threats. IT modernization efforts often come with substantial costs and business disruption that impact the customer experience.
These issues will only be exacerbated by the M&A deal. As the two business organizations work to consolidate their operations, they'll place additional strain on outdated IT infrastructure. Additionally, there will likely be significant incompatibilities between the hardware and software of the two companies.
A thorough assessment of the IT environment should be conducted to identify systems and applications that require upgrades. The assessment should consider whether the IT environment can scale to support increasing demands.
Is the IT environment well-managed?
73% say an undisclosed data breach is a deal-breaker in their organization's M&A strategy.
Even if an organization's IT environment is up-to-date, it may be poorly managed. That can point to a number of issues. The organization may not have adequate skilled IT staff — a problem that may be exacerbated in an economic downturn if workforce reductions are required. It may also point to an ineffective IT strategy, or IT operational processes that don't support the business.
A lack of visibility into the IT environment, coupled with poor documentation of IT systems, applications and interdependencies, can lead to poor management. Systems may operate in silos, with poor communication across various IT teams.
It's important to gather information on IT personnel along with IT strategy, governance and controls, and management processes. Onsite interviews can provide context and reveal hidden concerns.
Are there Cybersecurity Risks?
Given the high cost and business impact of cyber security incidents, weak security controls can place a cloud over M&A deals. In a recent survey of IT and business decision-makers conducted by Quest Mindshare, 73 percent of respondents said that an undisclosed data breach is a deal-breaker in their organization's M&A strategy. More than half (53 percent) said they had encountered cyber security issues that had jeopardized a deal.
Cyber security issues that are uncovered after the deal is consummated can lead to buyers' remorse because those costly risks weren't factored into the negotiations. In light of that, 81 percent of respondents said that assessing the M&A target's cyber security posture is a top priority.
Few in-house IT teams have the skills to conduct cyber security assessments and may come to the project with assumptions and biases. Organizations should engage outside resources & cyber security assessment companies such as GDS to review cybersecurity standards, processes and protocols before completing an acquisition.
How can GDS help?
GDS consultants and engineers can assist with the information-gathering and offer cyber security assessment services required for IT due diligence. We can help you:
Evaluate the organization's IT strategy and operational effectiveness
Assess the health of core systems, applications and infrastructure
Test the ability of security controls to prevent cyberattacks
Identify opportunities for improvements and cost savings
Develop a plan for post-transaction upgrades and integrations
Provide ongoing management and support for the combined organization
Corporate cyber security assessments
Let us help you maximize the value of your M&A deal through a thorough and objective evaluation of the IT environment.
---
Benefits of Managed IT Services from Global Data Systems
Strategic Managed IT: We help you solve your technology related business problems.
Connectivity: We get you reliable, secure connectivity anywhere in the western hemisphere in 48 hours.
Support: When you need help simply call our 24x7x365 support number.
Billing: Instead of managing hundreds of vendors - get one, easy to read bill from GDS.